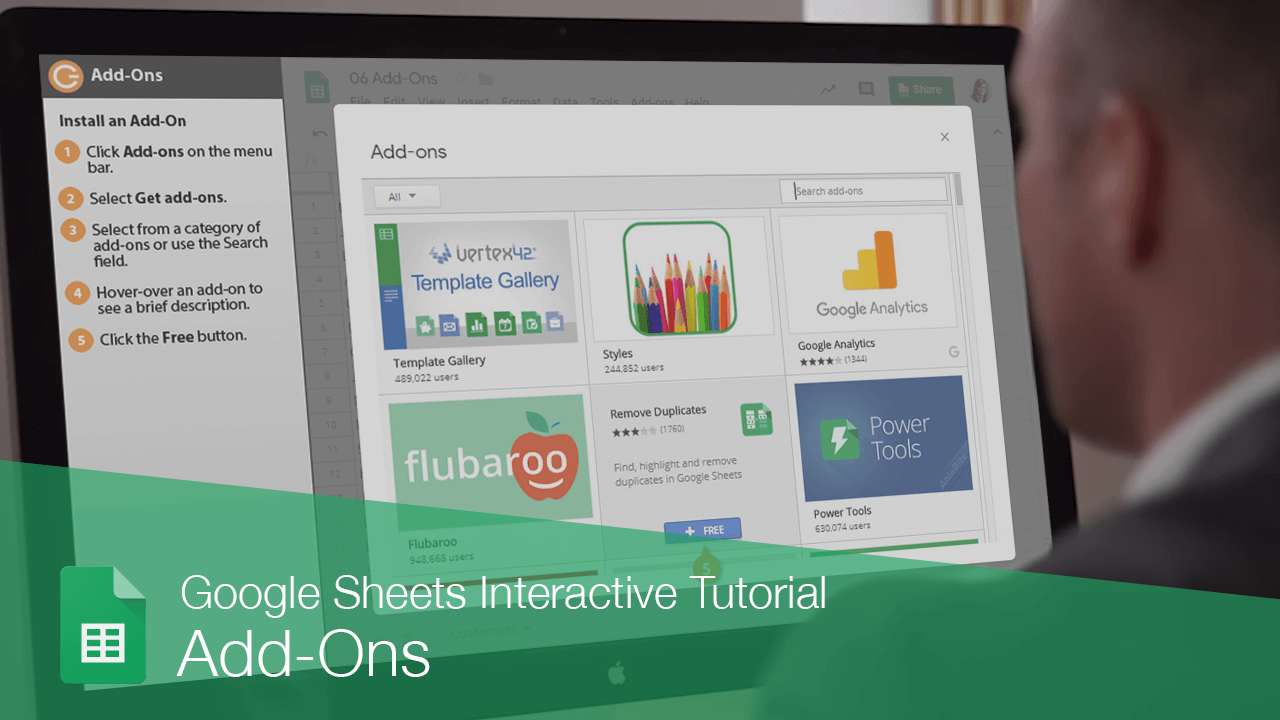 Add-ons allow you to perform additional tasks in Google Sheets that you can't do with the basic program functionality. This includes things like checking for duplicates, creating timesheets, managing table styles, and so much more.
The add-on is installed and available to use in your spreadsheets.
All of your installed add-ons are available from the Add-ons menu.
Click Add-ons on the menu bar.

All your installed add-ons will be listed here.

Select an add-on.
The options for the add-on are displayed but will vary for each specific add-on.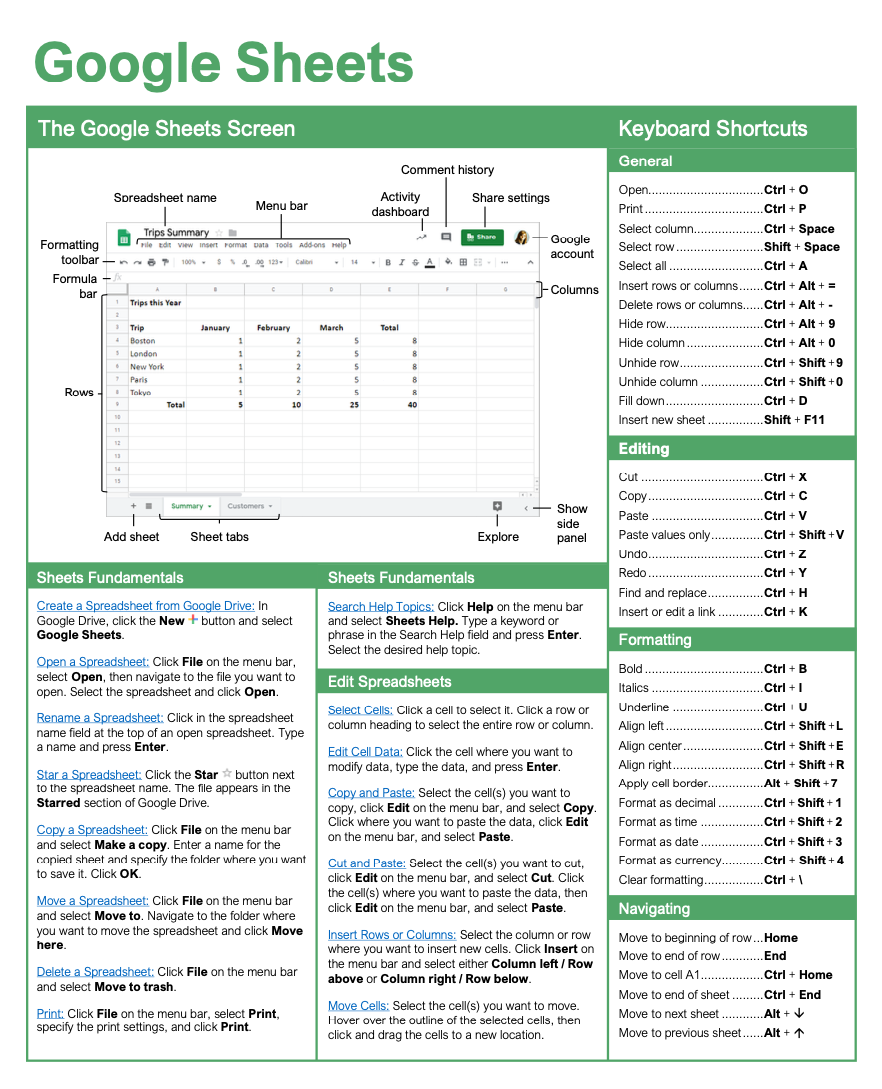 FREE Quick Reference
Click to Download
Free to distribute with our compliments; we hope you will consider our paid training.