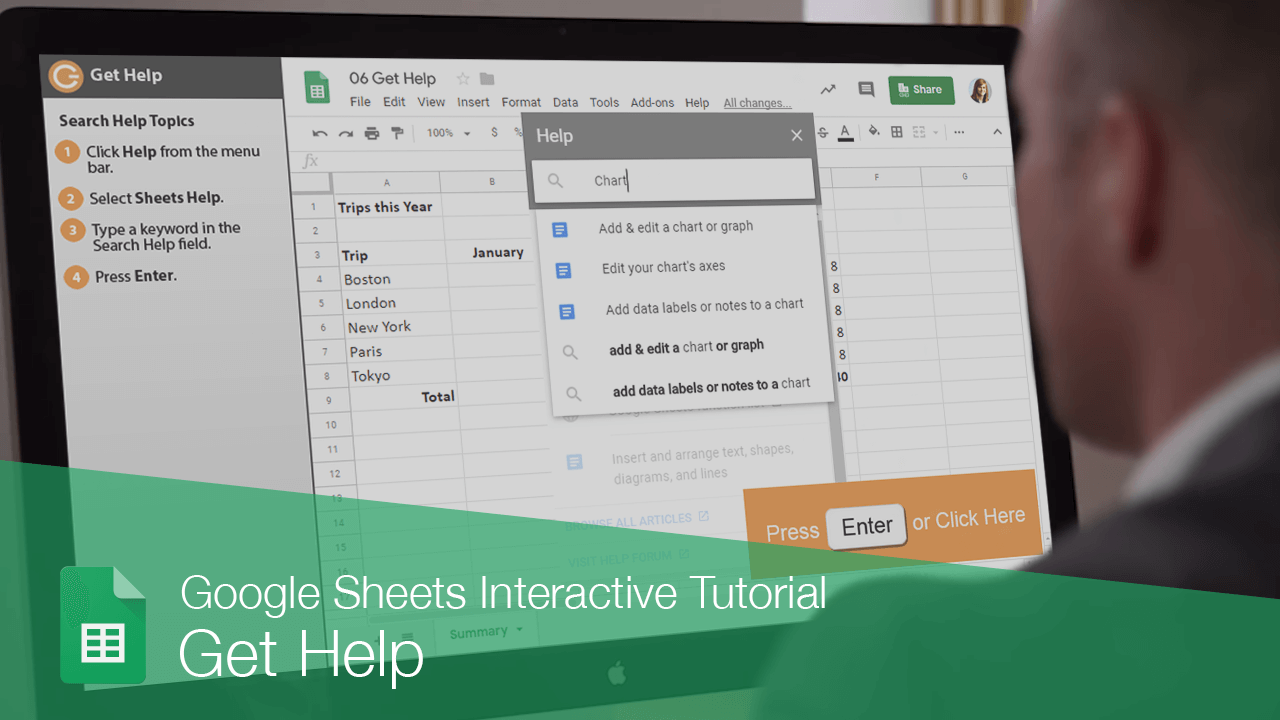 The Help feature can answer questions and offer tips to help you get the most out of Google Sheets' tools.
Google Sheets has a lot of commands—so many that it can sometimes be challenging to remember where they all are. Fortunately, you can easily search the menus to find commands.
Click Help on the menu bar.
Type what you're looking for in the Search the menus field.

Commands related to your search, from all the different menus, are grouped here.

Click the desired command.

When you don't know how to do something in Sheets, look up your question in the Sheets Help files. The Sheets Help articles can answer your questions, offer tips, and provide help for all of Google Sheets' features.