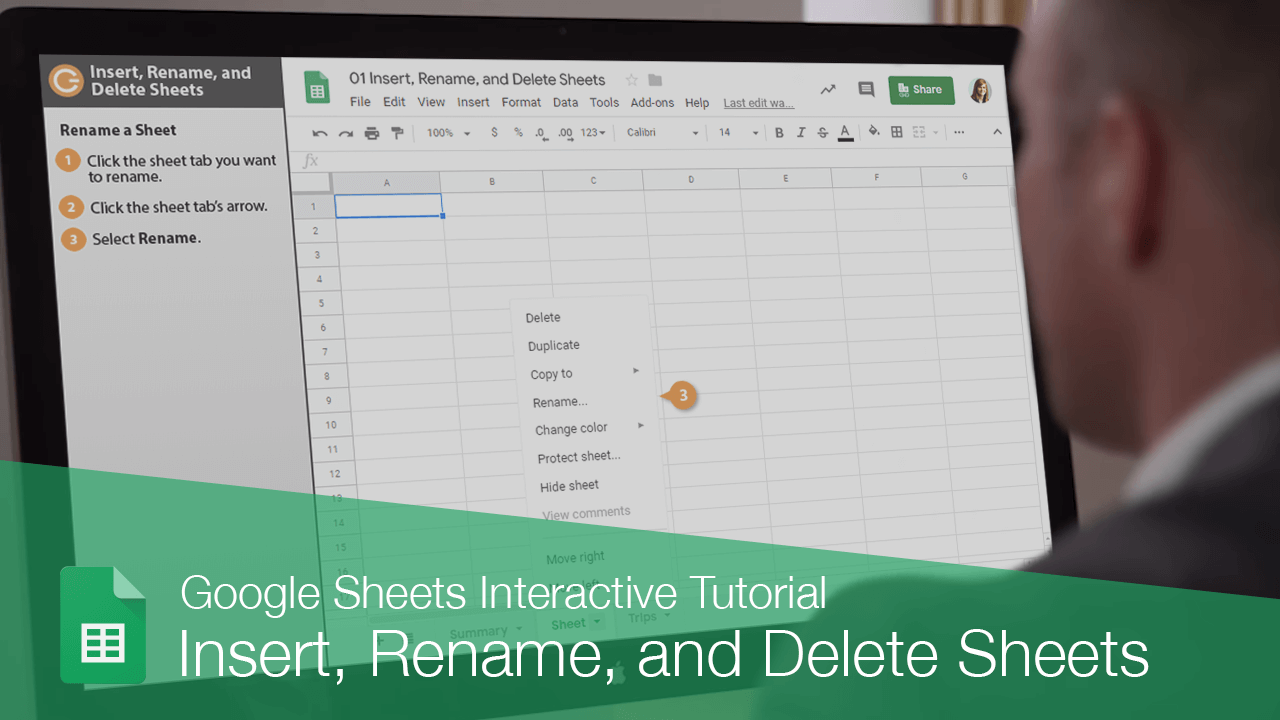 Spreadsheets can contain multiple sheets, so you can group similar data together.
You may need to add additional data to a spreadsheet that belongs in a separate sheet.
A new sheet is added to the spreadsheet.
By default, sheets are given generic names, such as Sheet 1, Sheet 2, etc. You can give them more meaningful names.
The sheet is renamed.
If you no longer need a sheet, delete it from the spreadsheet.
Click the sheet tab you want to delete.
Click the sheet tab's arrow.
Select Delete.

Click OK.
The sheet is deleted.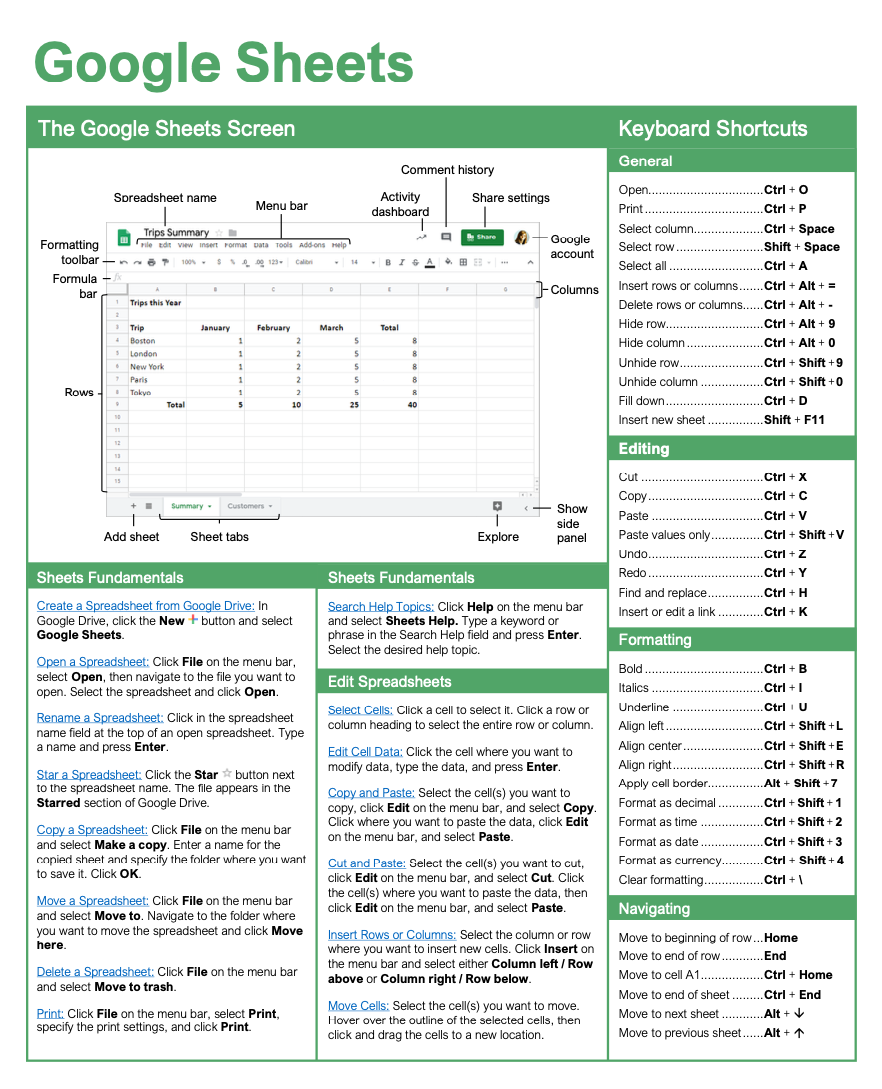 FREE Quick Reference
Click to Download
Free to distribute with our compliments; we hope you will consider our paid training.