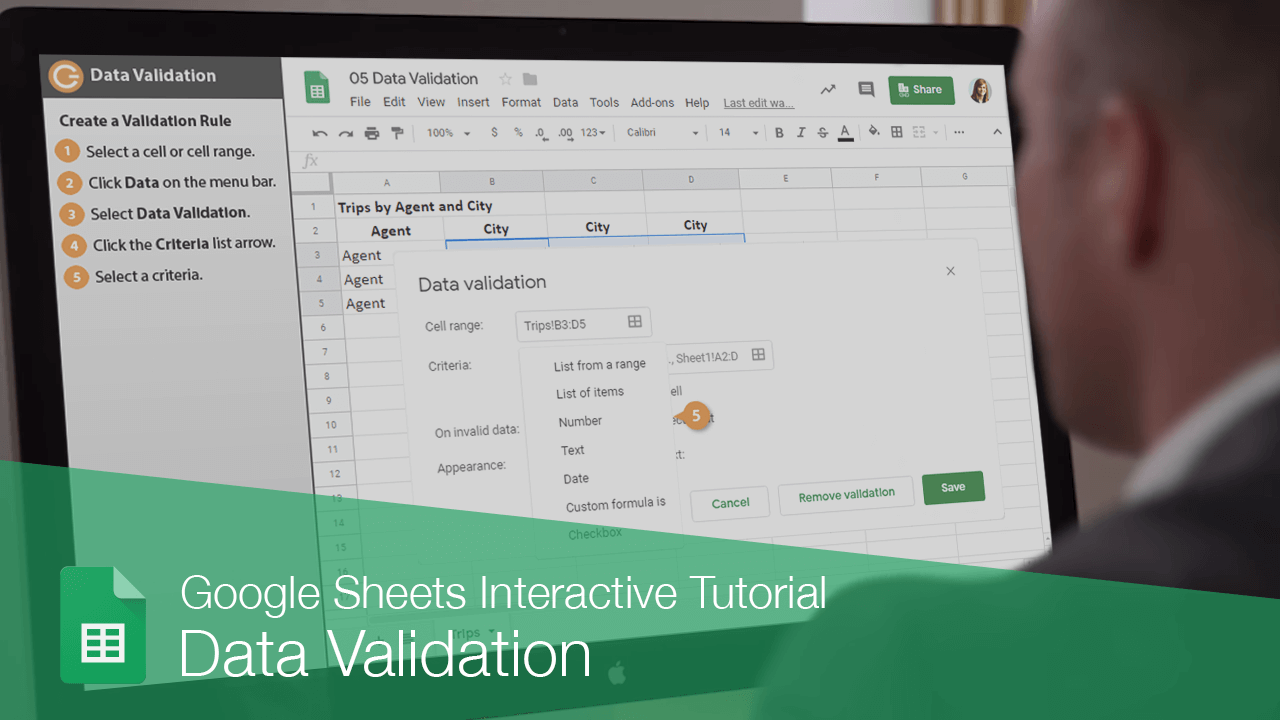 You can help users enter accurate and appropriate information into your spreadsheets with Sheets' data validation feature. Data validation restricts the type of information that can be entered in a cell and can provide the user with instructions for entering information in a cell.
If we enter a value outside of that range, an error marker will appear in that cell. Hovering your mouse cursor over it will display the error message we created.
You can also edit any data validation rules that you've created, or remove them altogether.
Select the cell or cell range that contains the data validation.
Click Data on the menu bar.
Select Data Validation.

Edit or remove the existing validation.
The data validation rule is updated or removed.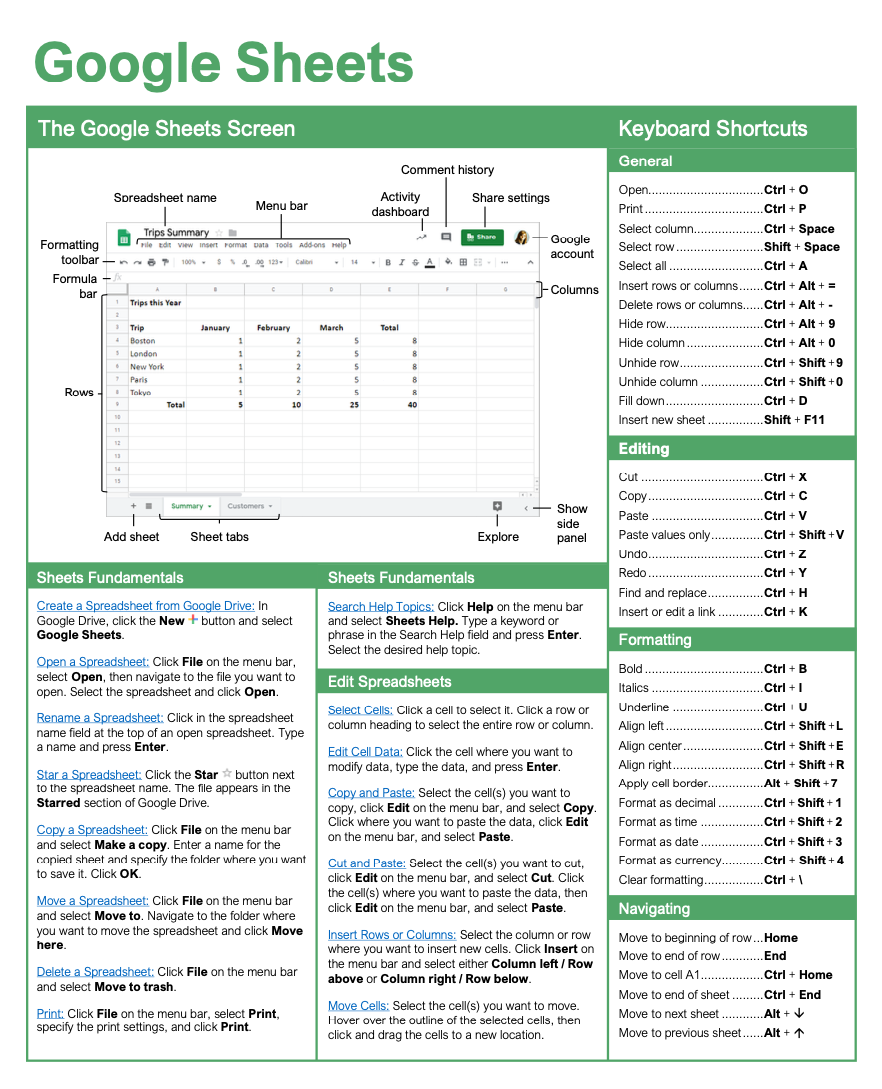 FREE Quick Reference
Click to Download
Free to distribute with our compliments; we hope you will consider our paid training.