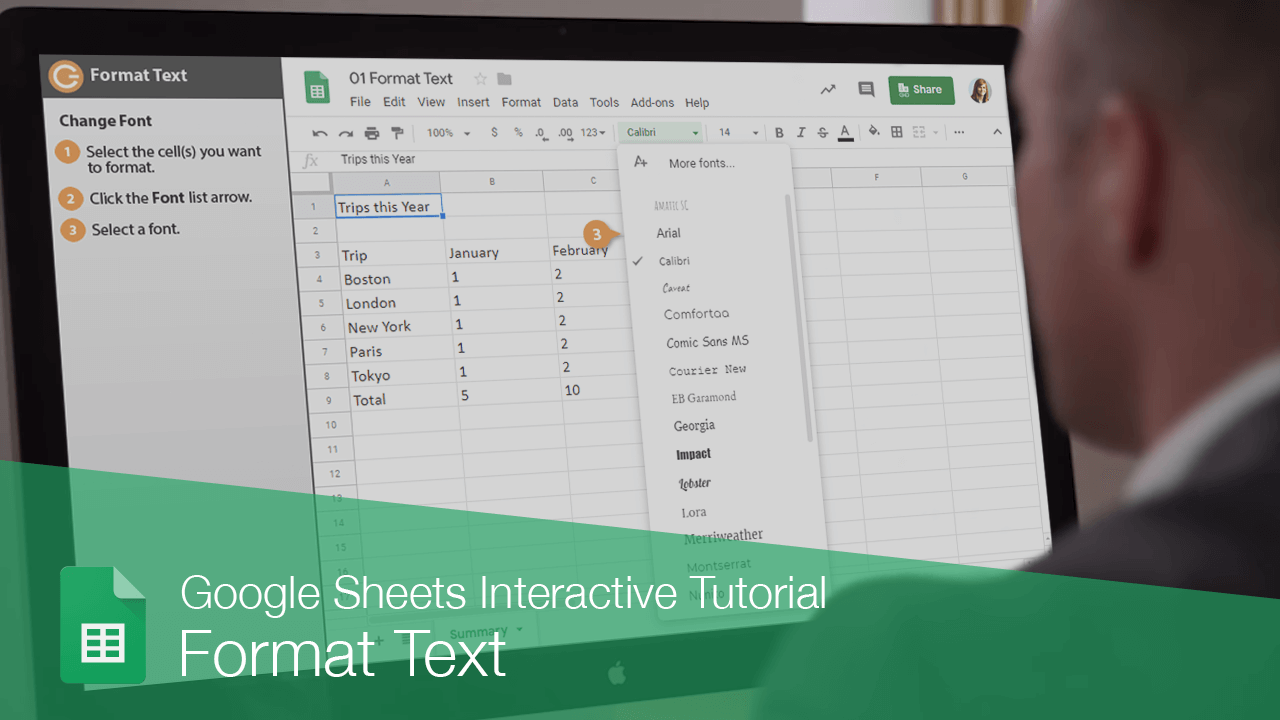 A quick way to change the appearance of your spreadsheet is to change the font of the text. A font is a set of letters, numbers, and punctuation symbols designed around a shared appearance. A font will have variations for size and styles, such as bold and italics.
Select a font.
The font is changed.
Select the cell(s) you want to format.
Click the Font Size list arrow.
Select a font size.
The font size is changed.
You can also apply effects to your cells text, such as make it bold, italicized, or underlined, and change its color.
Select the cell(s) you want to format.
Use any of these formatting commands:

Click the Bold, Italic, or Strikethrough buttons to emphasize text.
Click the Text color button to change the font color.
The effect is applied.
If you went a little overboard, you can remove all formatting from a cell and start over.
Select the cell(s) where you want to clear formatting.
Click Format on the menu bar.
Select Clear formatting.
The formatting is cleared from the cell.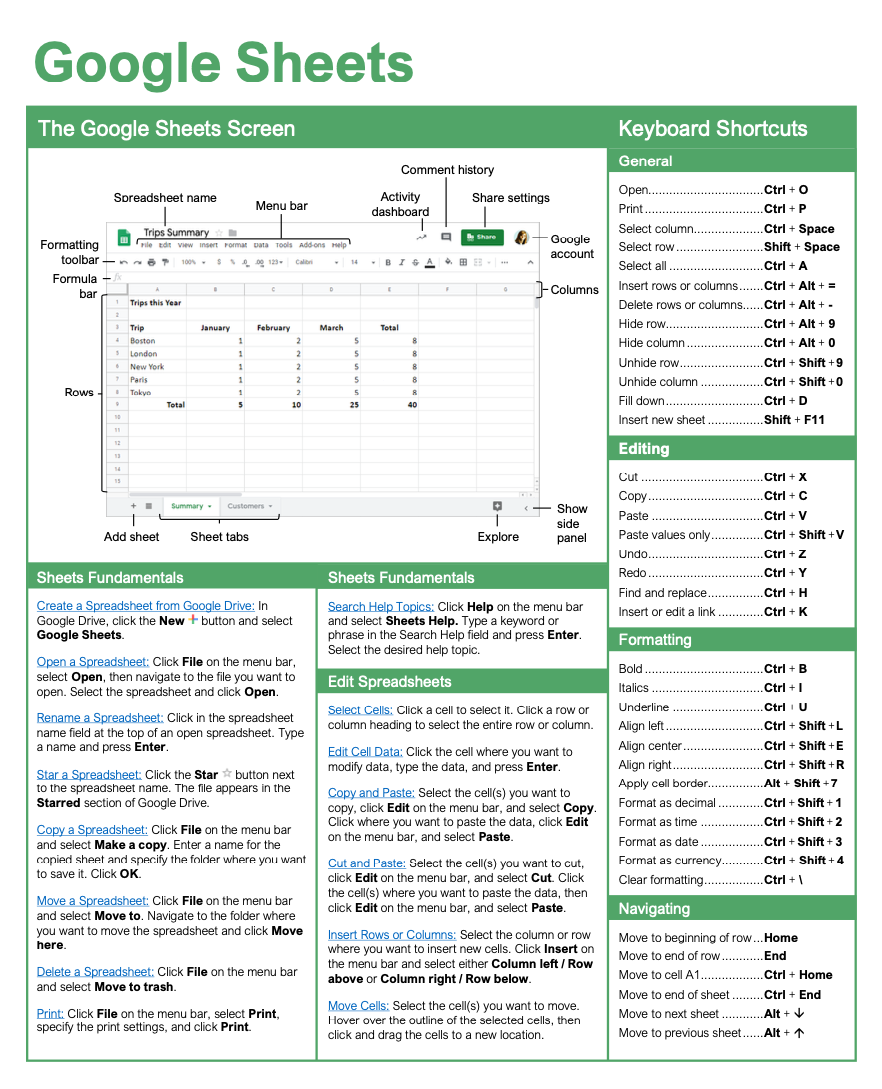 FREE Quick Reference
Click to Download
Free to distribute with our compliments; we hope you will consider our paid training.