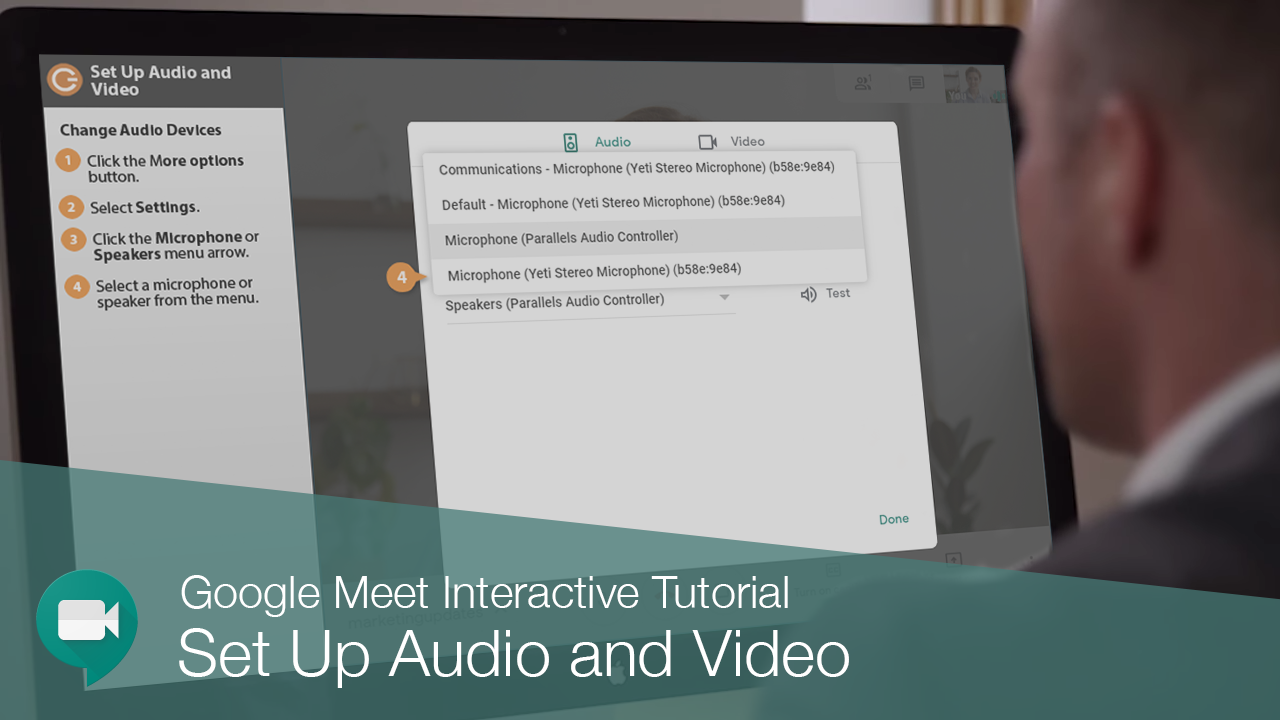 If your computer setup has multiple cameras, microphones, and audio outputs, you can choose from them during a meeting.
If you won't be talking for a while during a meeting, you can mute your microphone to prevent unintended sounds from your end from being broadcast to the meeting.
Click the Turn off microphone button to mute.

Your microphone is muted. While muted, no sounds from your end of the meeting will be sent to everyone else.

Click the Turn on microphone button to unmute.
Your microphone turns back on.
You can also mute another person if their audio is distracting. Hover your mouse over their video thumbnail and click the Mute button, or click a person's name in the People pane and click the Mute button. For privacy reasons, you cannot unmute another person, so they will have to unmute themselves.
You can also toggle your camera on and off during a meeting, if you need to temporarily prevent something distracting from being shown, or if your video feed is simply not necessary.
Click the Turn off camera button to turn your camera off.

Your camera feed stops being sent to everyone else in the meeting. You will be represented instead by your Google account user icon.

Click the Turn on camera button to turn your camera on.
Your camera feed resumes.?
If you have multiple microphones and speakers—for example, a headset with a microphone in addition to a laptop's built-in speaker and microphone—you can choose which ones you want to use.
The meeting will now use the selected microphone or speaker instead.
You can click the Test button to test your speaker setup by playing a sound through the selected device.?
You can also change the camera that you use for a meeting, if you have multiple cameras available.
While in the Settings dialog box, click the Video tab.
Click the Camera list arrow.

All of the cameras connected to your computer are listed.

Select a camera.
Click Done.
The Settings dialog box closes, and you resume the meeting using your updated settings.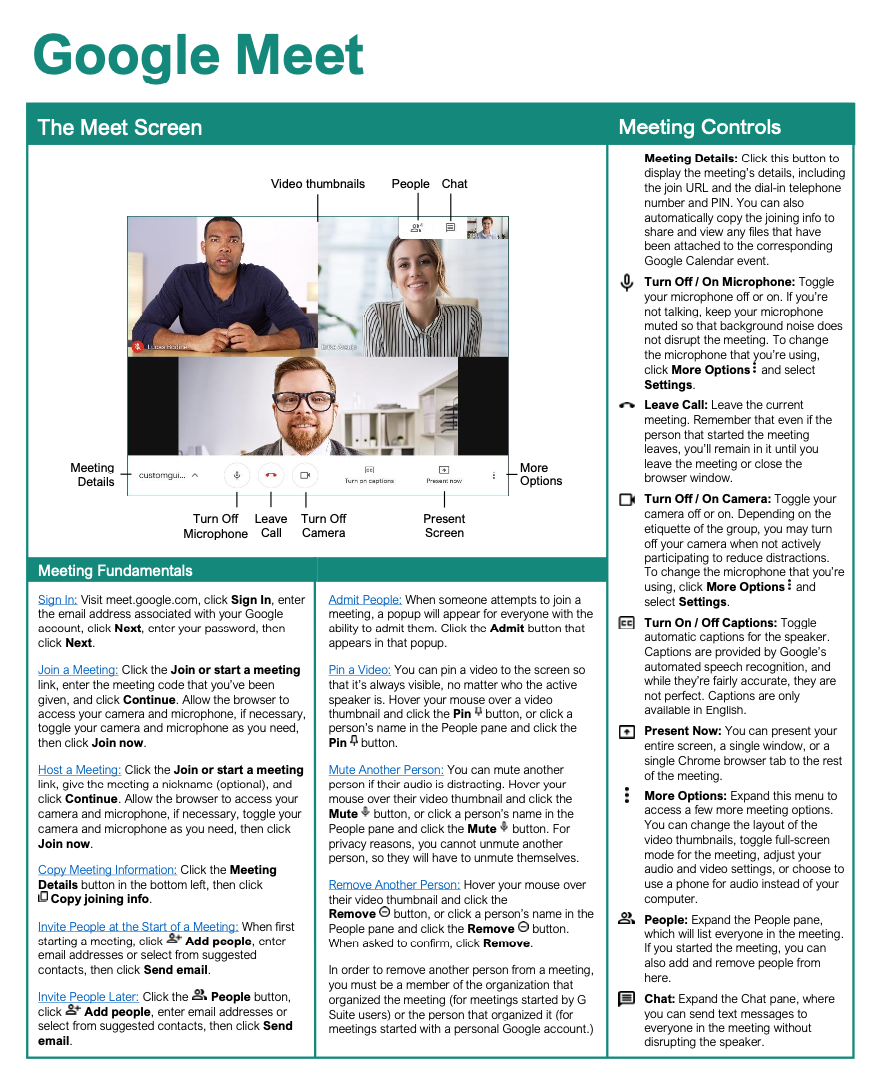 FREE Quick Reference
Click to Download
Free to distribute with our compliments; we hope you will consider our paid training.