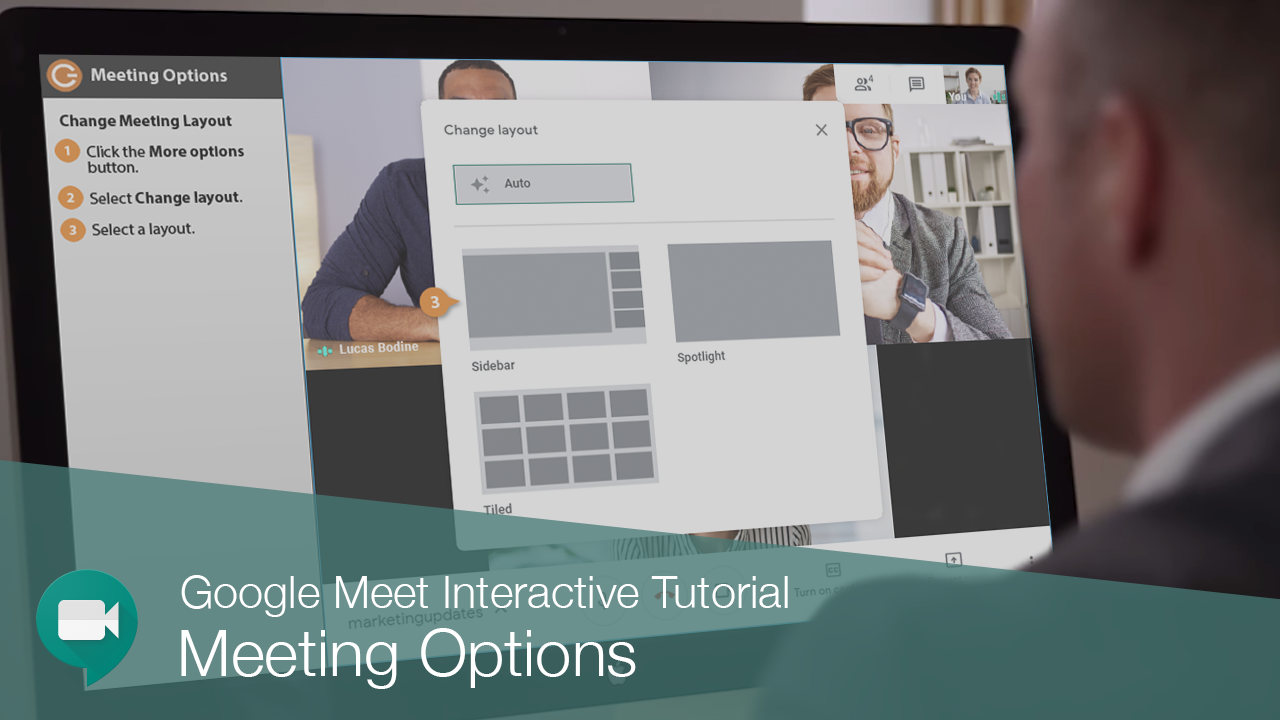 There are several additional options that you can customize during a meeting, including enabling captions and changing the layout of other participants' video thumbnails.
You can enable automatic captions that appear for the active speaker.
Click the Turn on captions button to turn captions on.

Voice recognition is enabled to automatically generate captions as the active speaker talks.

These can be helpful if you're not able to hear the speaker clearly, although it's important to note that these captions will not be perfect.
The captions are disabled.
You can also change the layout of how other people's thumbnails appear in the Meet window.
Click the More options button.

Several options exist here, including the ability to view the meeting full screen.

Select Change layout.

The Change layout popup appears, showing the different layouts available.

Sidebar view will show everyone's video thumbnails along the side while showing the active speaker in a larger video.
Spotlight will hide everyone's video thumbnails except for the active speaker.
Tiled will arrange everyone's video thumbnails so that they're the same size, displayed in a grid on the screen. The active speaker's video will be the same size as everyone else's.
Auto will attempt to automatically choose the best layout for the number of people in the meeting.

You can pin a video to the screen so that it's always visible, no matter who the active speaker is. Hover your mouse over a video thumbnail and click the Pin button, or click a person's name in the People pane and click the Pin button.

Select a layout.
The layout of the video thumbnails changes.
To change the meeting's video resolution, click the More Options button, select Settings, and click the Video tab. Then, click the Send resolution (maximum) or Receive resolution (maximum) menu arrow, and select another resolution. Click Done.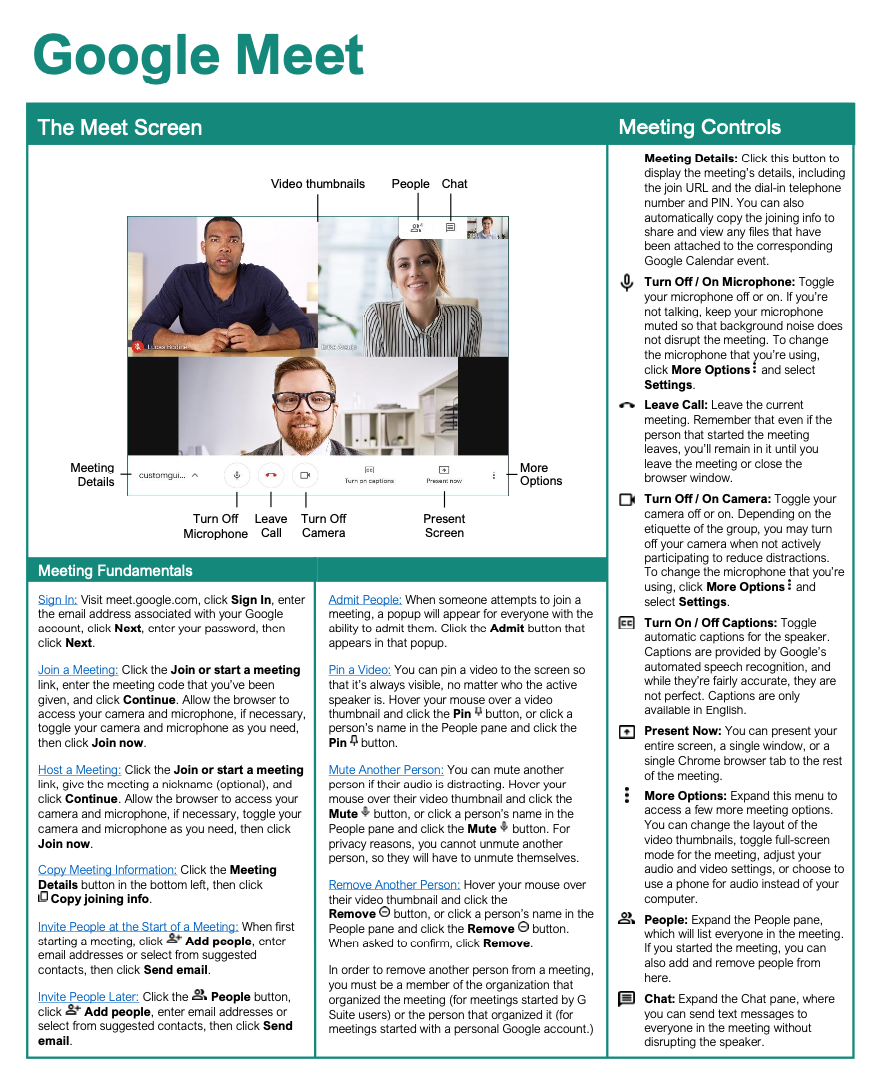 FREE Quick Reference
Click to Download
Free to distribute with our compliments; we hope you will consider our paid training.