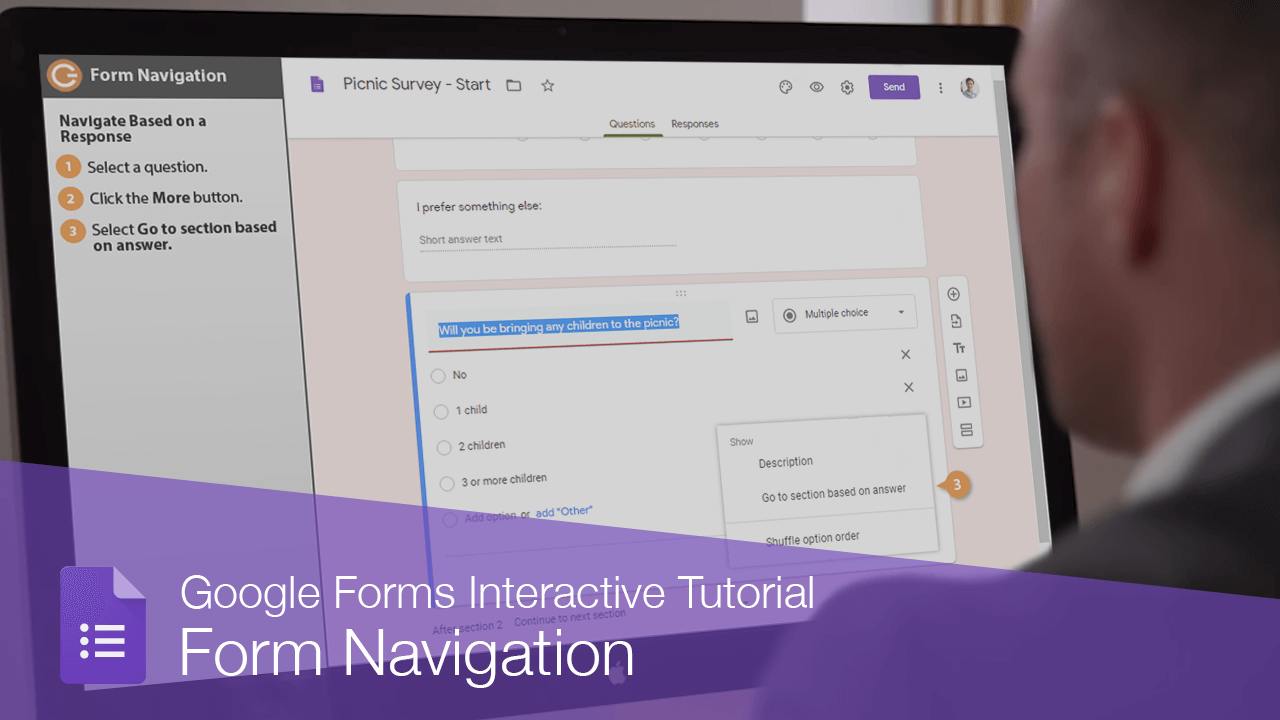 After you've added sections to a form, you can control how someone navigates between those sections. You can proceed to different sections of a survey based on their answers, skipping sections entirely if they're not needed.
You can repeat these steps for each of the question's possible answers, or just leave the default Next Section option selected.
Normally, after finishing one section, you'll move on to the next one in order. If you've set up a branching form that allows for multiple paths, you can skip sections entirely. At the end of a section, you'll see a menu showing what will be displayed next. In this case, it's set to move on to the next section, but we need to change that.
Click the navigation menu arrow at the end of a section.

You can choose to move on to any of the other sections, or even submit the form after this section instead.

Select a section to navigate to, or to submit the form.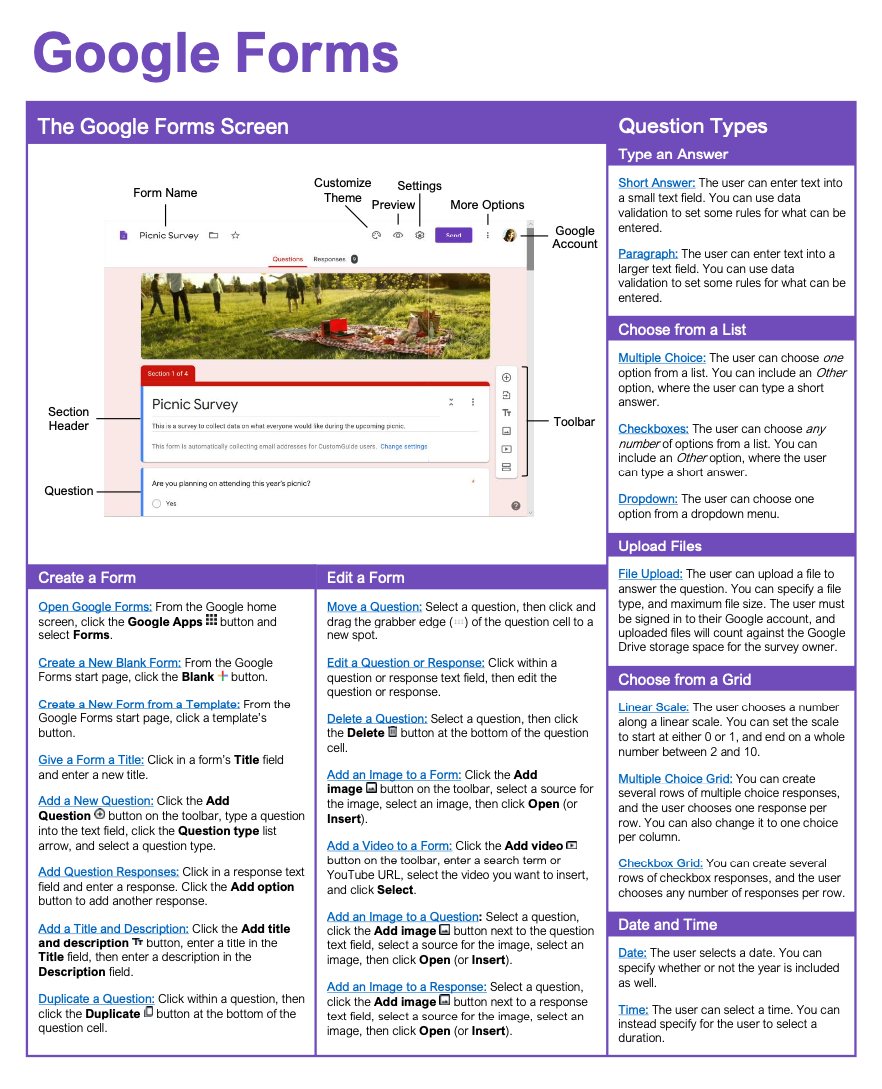 FREE Quick Reference
Click to Download
Free to distribute with our compliments; we hope you will consider our paid training.