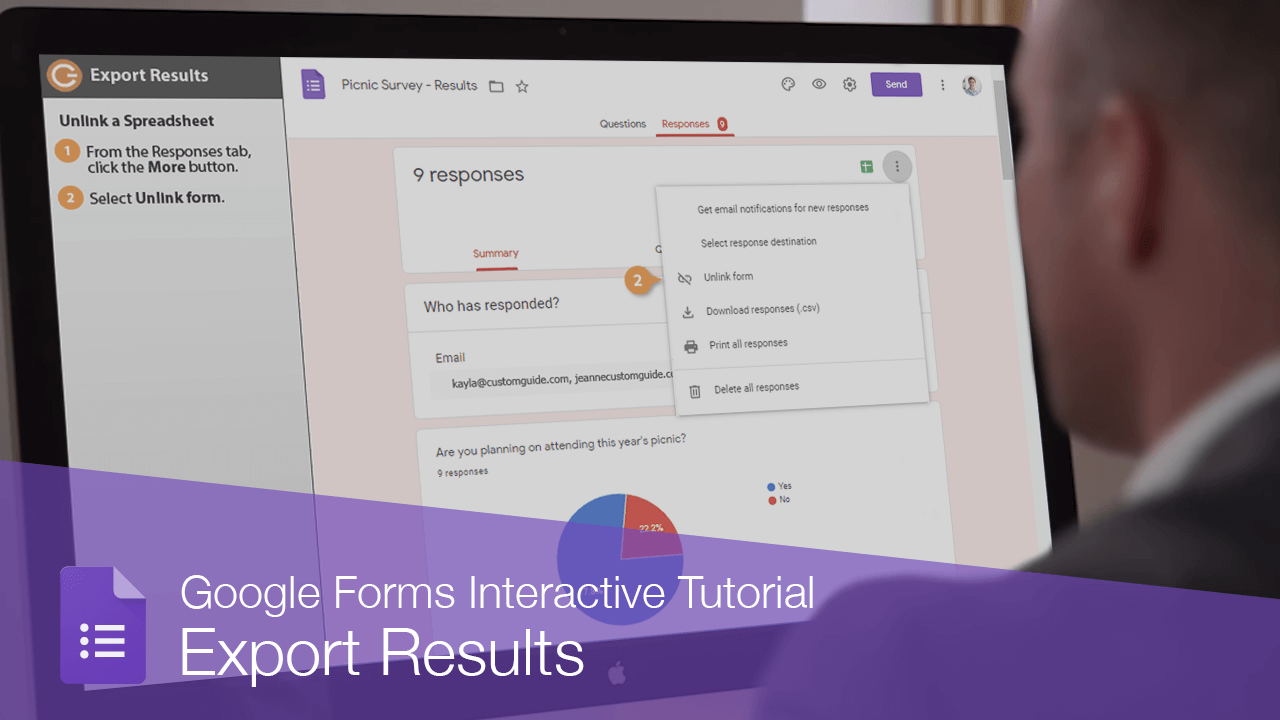 You can export a form's results to a spreadsheet or data file, which may make it easier to analyze and draw conclusions from.
A new spreadsheet is created, and opens in a new browser tab. Every response appears in that question's column, along with some extra data like the time that the response was submitted.
Now you can even use the tools available in Google Sheets to do some extra analysis of the responses, or even download the spreadsheet to use in Microsoft Excel.
Future responses will be added to the spreadsheet as they come in. To stop, you need to unlink the form from the sheet.
From the Responses tab, click the More button.
Select Unlink form.

A confirmation dialog box comes up, informing you that future responses won't be added to the spreadsheet anymore but existing responses won't be removed.

Click the Unlink button.
The form is unlinked from the spreadsheet, and the Sheets icon on this page will no longer link to it.
From the Responses tab, click the Create Spreadsheet button.

Click the Select existing spreadsheet option button.
Click Select.

The spreadsheet you chose opens, with a new tab added with the responses from the form.

Select a sheet on your Google Drive.
Click the Select button.
Finally, you can download the results of a form as a C-S-V file that you can import into other programs.
From the Responses tab, click the More button.
Select Download responses (.csv).
The results are packed into a file and saved to your Downloads folder.
Click the Responses tab.
Click the Individual tab.
Select a response using the dropdown menu or the arrows.
Click the Delete response button.

Click Yes to confirm.
The selected response is deleted.
Click the Responses tab.
Click the More button.
Select Delete all responses.

Click OK to confirm.
All the responses are deleted.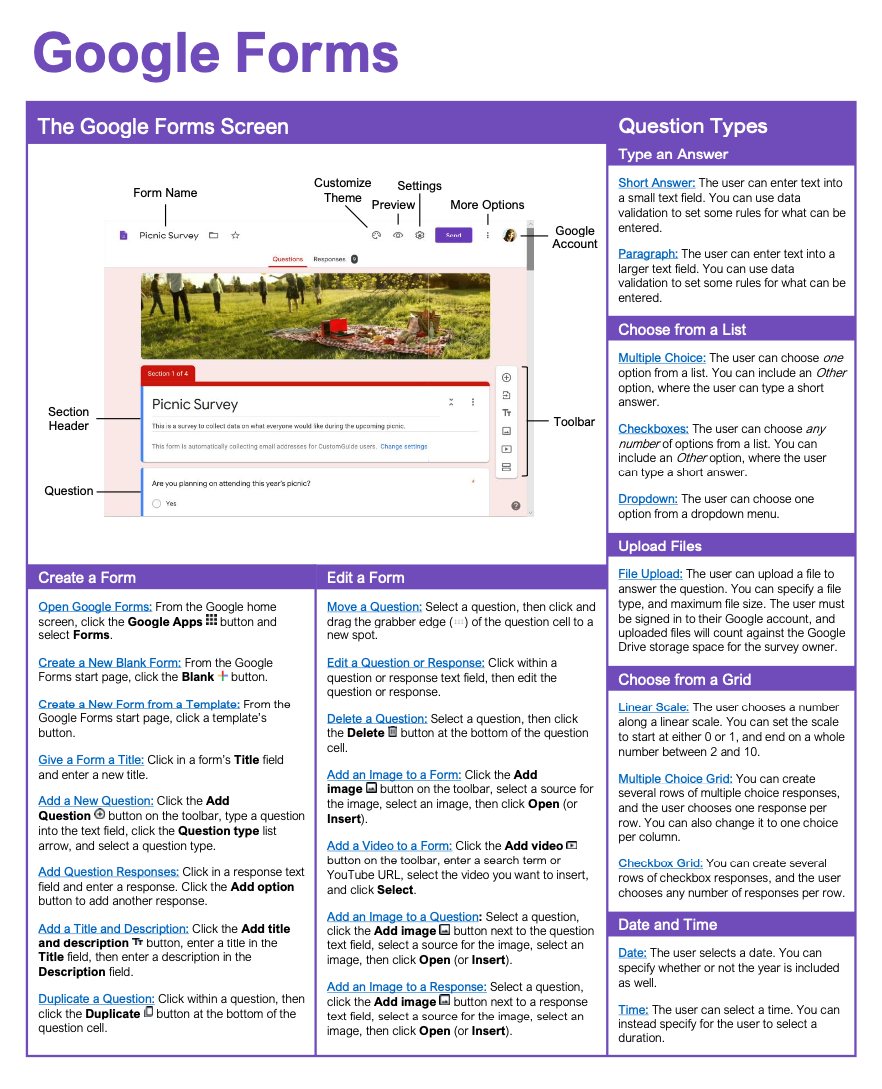 FREE Quick Reference
Click to Download
Free to distribute with our compliments; we hope you will consider our paid training.