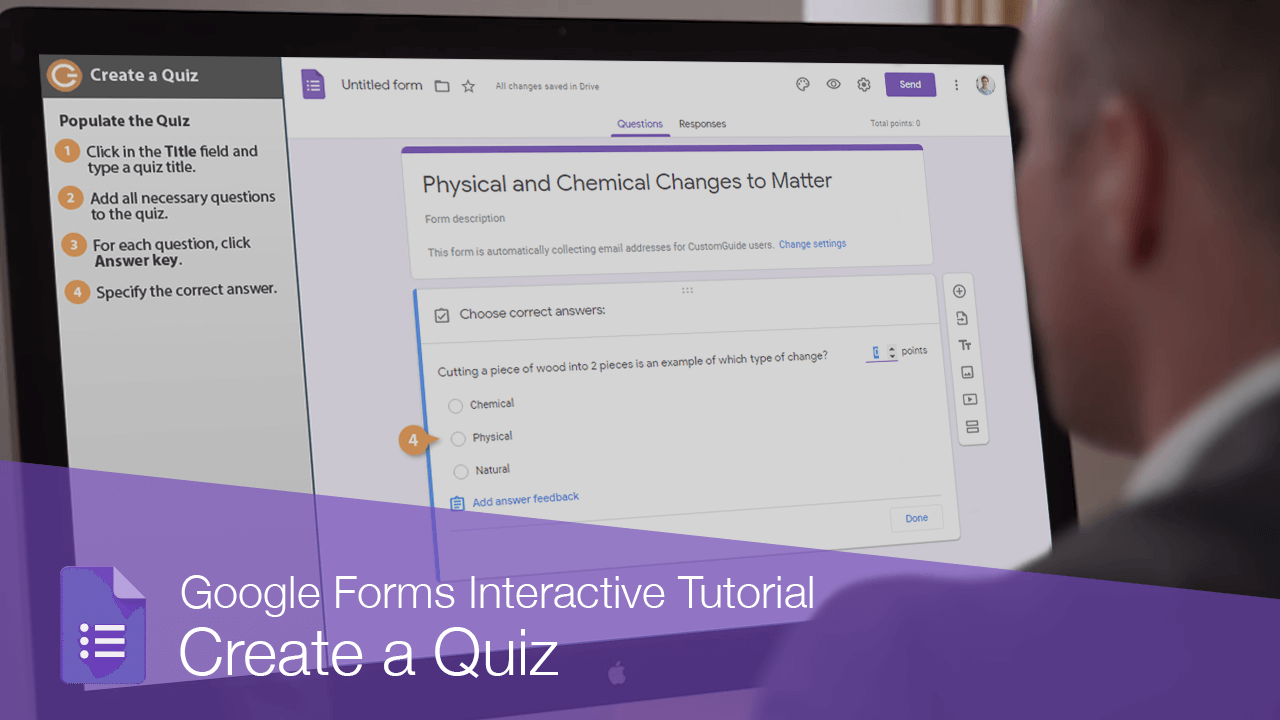 While a basic form allows you to gather information, quizzes allow you to create questions to gauge student learning. You can assign point values to questions, specify correct responses, and give automatic feedback with a quiz. Let's create one now.
Click in the Title field and type a quiz title.

Add all necessary questions to the quiz.

For each question, click Answer key.

Specify the correct answer.
Set a point value for the question.
(Optional) Click Add answer feedback to enter feedback that will be displayed when the student gets the answer right or wrong.
Click Done.
Click the Preview button at the upper-right.

The quiz opens in a new browser tab and you can see how it will look when a student takes it.

Close the browser tab with the preview when you are done reviewing.
If, after you've added some questions, you decide you want them in a different order.
Click the dots at the top of a question and drag it to where you want it.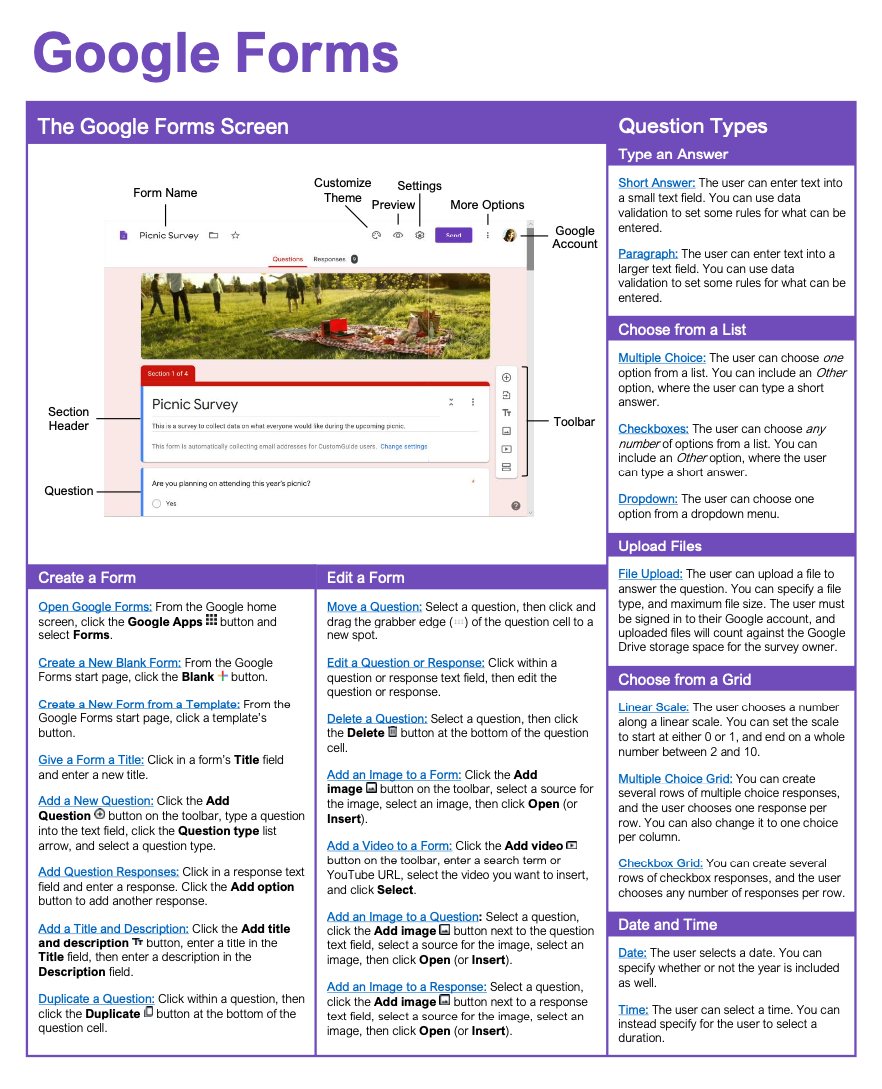 FREE Quick Reference
Click to Download
Free to distribute with our compliments; we hope you will consider our paid training.