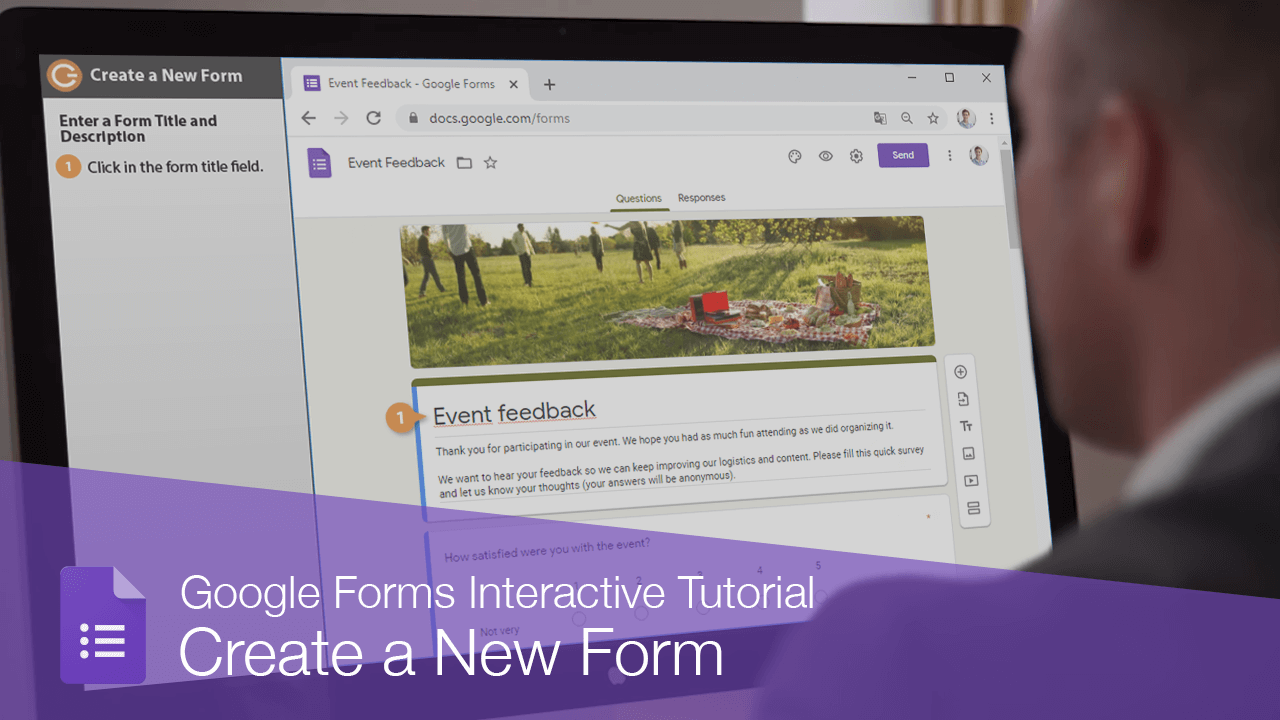 You can create surveys and quizzes using Google Forms, then share them and track the responses that other people fill in. Let's start by learning how to create a new form.
Click Blank.

A new blank form appears.

Click in a form's Title field and enter a new title.
Select a template.
A new form appears, based on the selected template, and contains some basic questions for the recipient to fill out.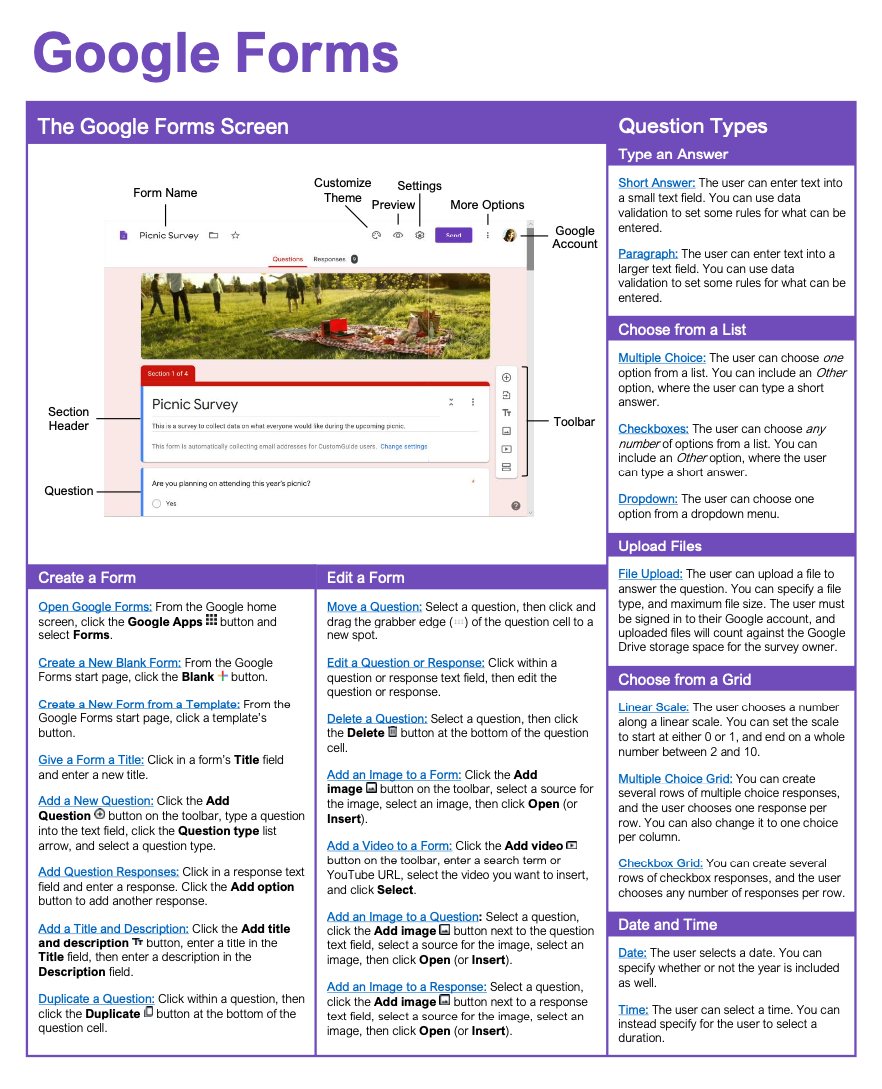 FREE Quick Reference
Click to Download
Free to distribute with our compliments; we hope you will consider our paid training.