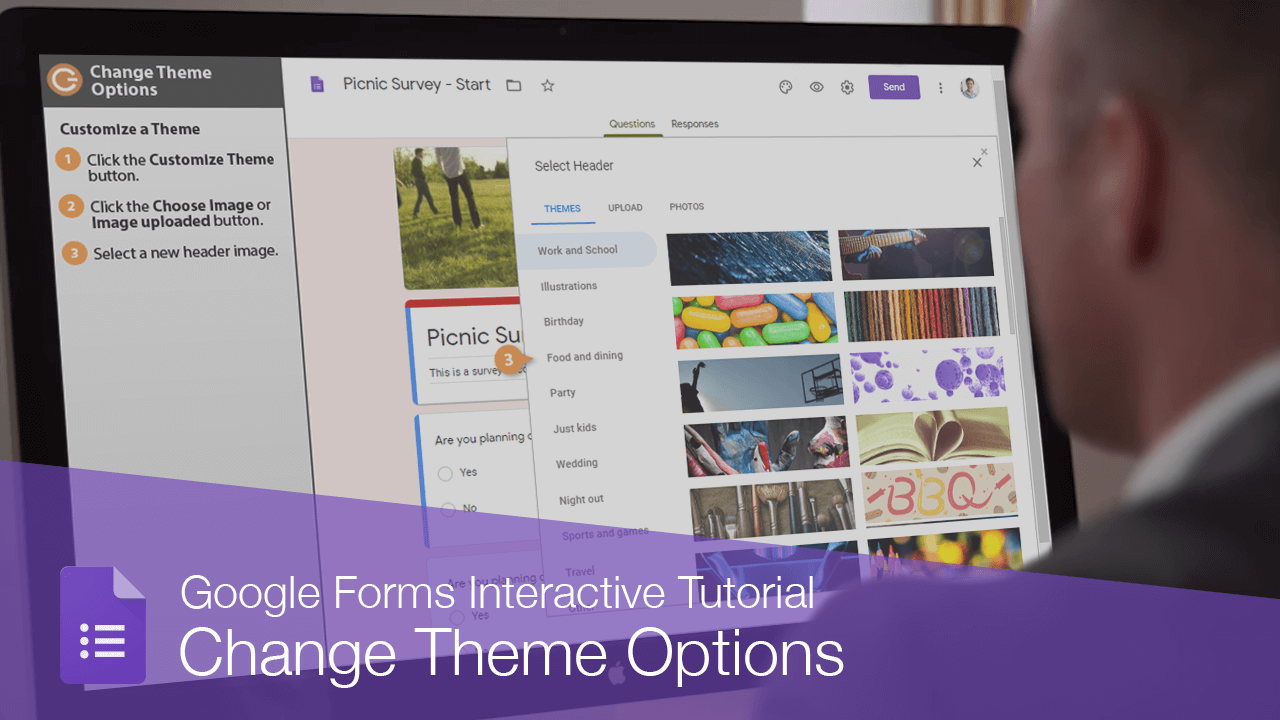 If you want to change the look of your forms, you can change the theme options. These options control the colors and fonts used in your form, as well as the header image that appears at the top.
Click the Customize Theme button.

The Theme Options pane opens on the right. It shows the header image, the theme and background colors used, as well as the font style.

Click the Choose Image or Image Uploaded button.

The Select Header popup opens, where you can select a new header image. You can upload your own, choose from your Google Photos, or select a category.

Select a new header image.
Click Insert.

The header image is updated. You may also notice that the theme and background color options have also changed. These colors are automatically grabbed from the header image, so that the theme colors will always match it.

Select a theme color.
Select a background color.
Click the Font Style menu arrow.
Select a font style.

Click the Close button.
The pane closes, and you can get back to building your form.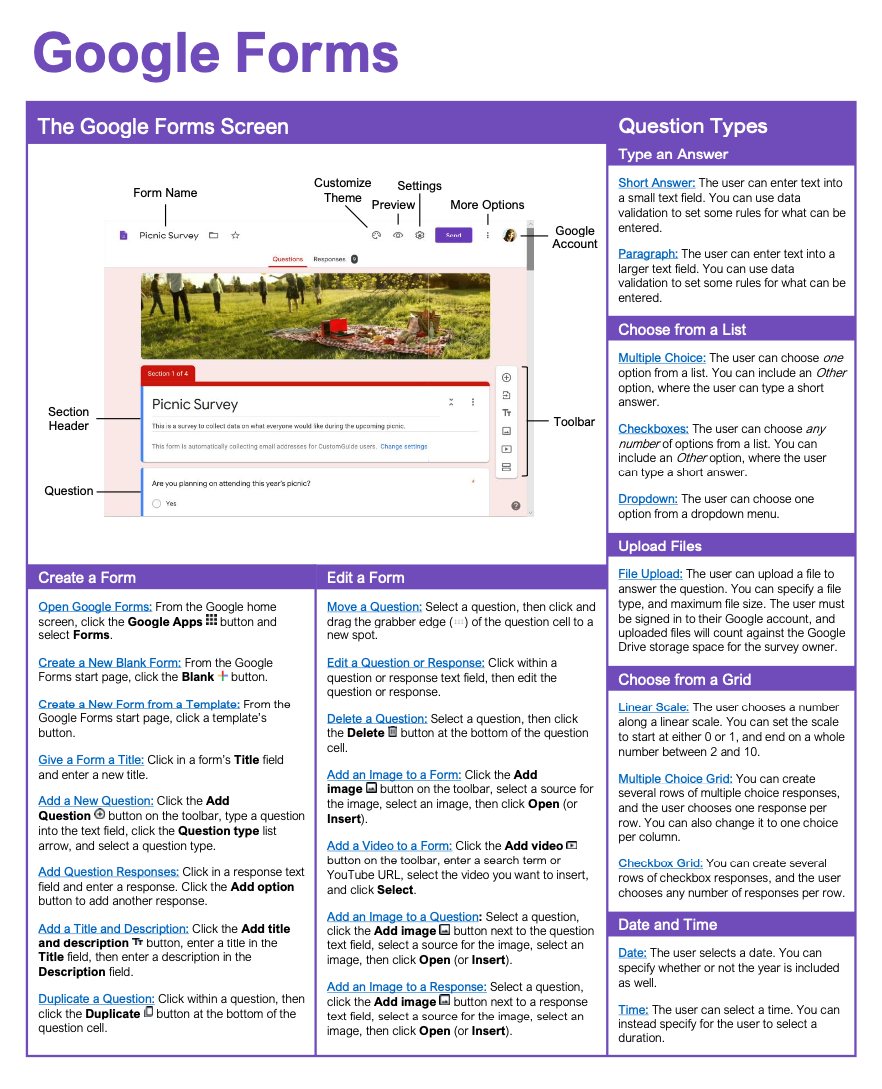 FREE Quick Reference
Click to Download
Free to distribute with our compliments; we hope you will consider our paid training.