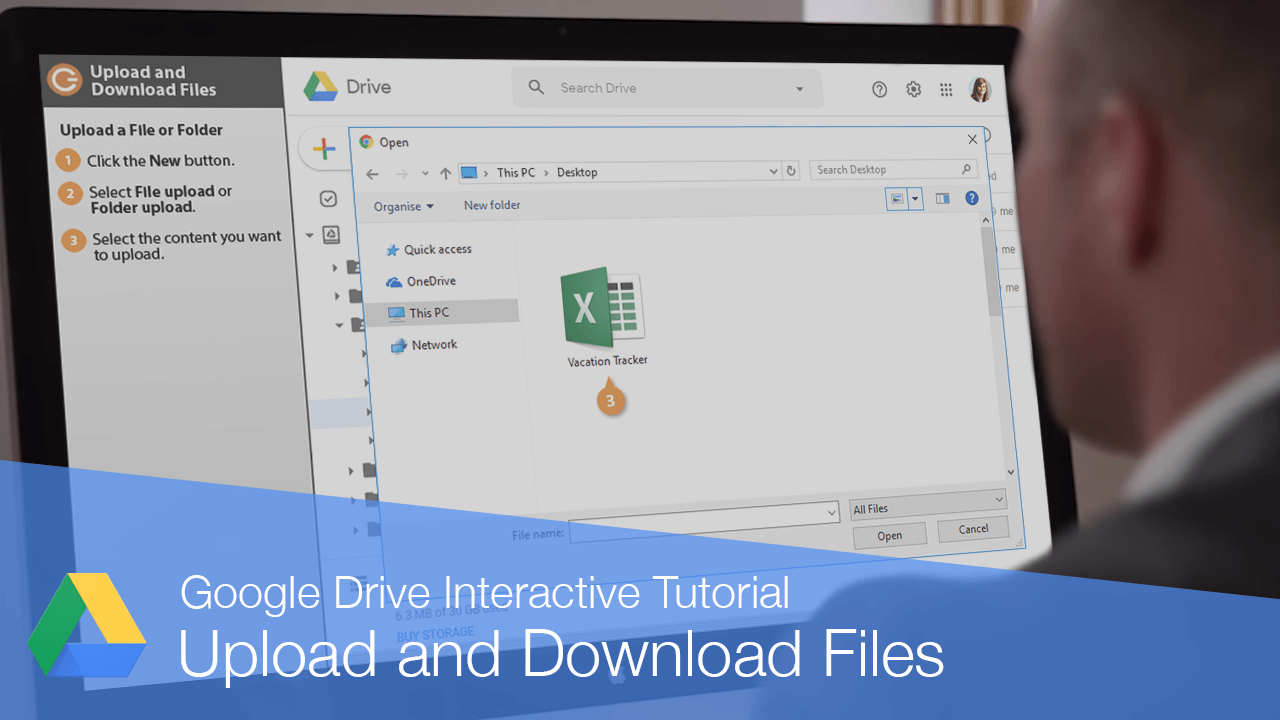 If you want to add content to your Drive that was created outside of Google, such as a Microsoft Office document or an image file, you can upload it.
Files and folders you upload take up space in your Google Drive, even if you upload to a shared folder that is owned by someone else.
Click the New button.
Select File upload or Folder upload.

You can also right-click in the blank area below the list of files and folders and select an upload option from the menu.

Select the content you want to upload.
Click Open for a file or Upload for a folder.
You can also drag and drop files from your computer to the desired Drive folder to upload them.
The content is added to your Drive and a notification appears with the upload status.
When Microsoft Office documents are uploaded to Google Drive, they aren't automatically converted to Google Drive formats. If you plan to edit the file in a Google application, it will need to be converted to the Google format. If this is something you'll need to do with all of your files, you can adjust your settings to have files automatically convert to Google Drive formats upon upload.
Google Drive settings can only be updated on your computer.
Click the Settings button.
Select Settings.
Click the Convert uploaded files to Google Docs editor format check box.
Click Done.
Depending on the file, it may not look exactly the same as the original. It's a good idea to check converted files for errors before sharing them with others.
If you want a separate copy of a file to save locally on your computer, just download it.
Select the file or folder you want to download.
Click the More actions button.
Select Download.
You can also right-click a file or folder and select Download from the menu.
A copy of the file is downloaded to your computer. Google files are converted to corresponding Office file types, e.g. Google Docs files are converted to Microsoft Word files. If multiple files were selected, they're downloaded in a zip folder.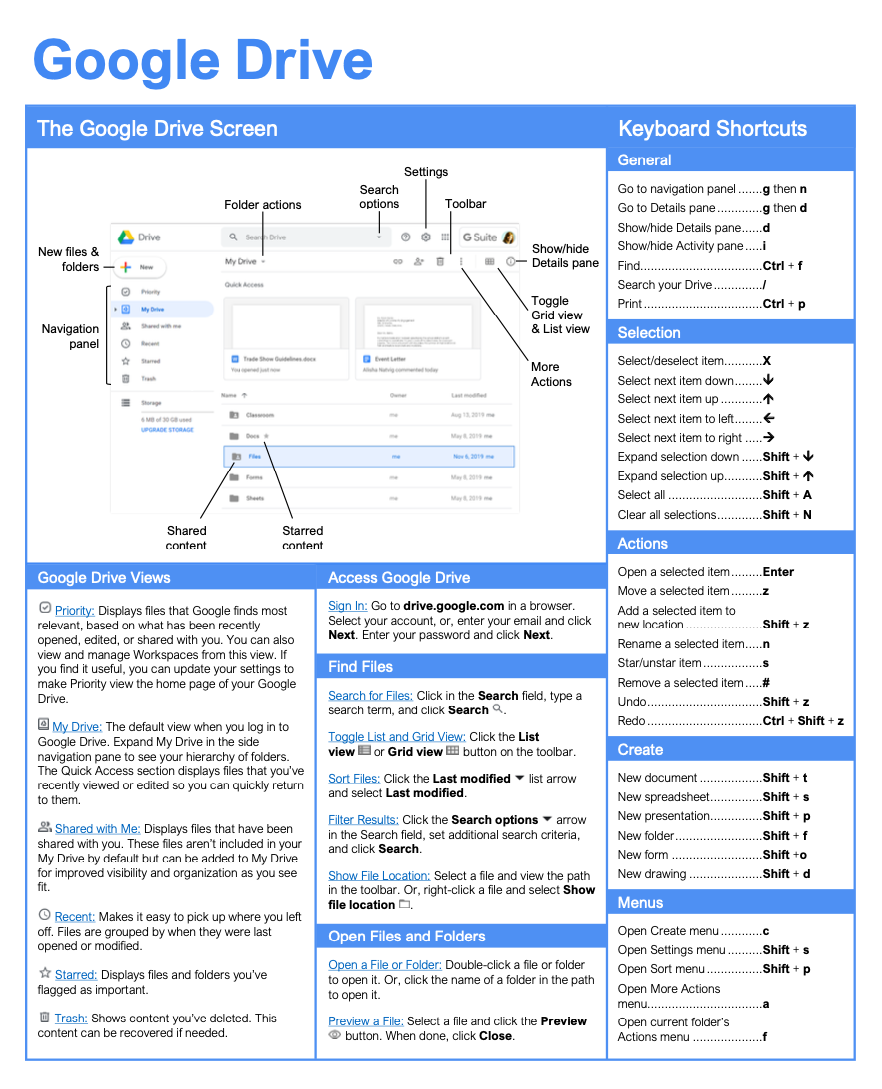 FREE Quick Reference
Click to Download
Free to distribute with our compliments; we hope you will consider our paid training.