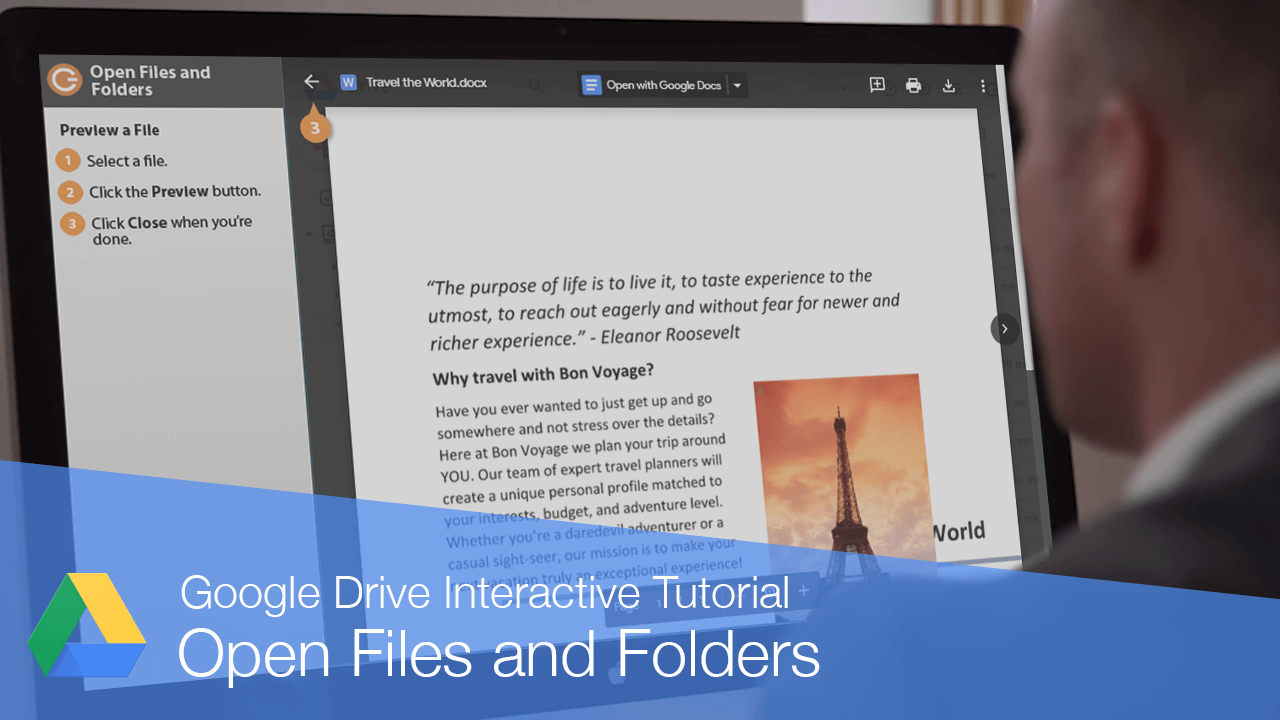 You can view all kinds of files, including Microsoft Office files, PDFs, video or audio files, and photos directly from Google Drive.
Double-click a folder.
The folder opens and displays all of the files and folders stored in it.
Click the name of a folder in the path.
The folder's contents are displayed.
Before opening a file, you may want to preview it to make sure it's the correct one. While you can't make edits in preview mode, you can zoom, print, download, move, rename, or share the file without opening a new browser tab.
Select a file.
Click the Preview button.

You can also right-click a file and select Preview from the menu.

In addition to the functionality listed above, you can also search for text while previewing by pressing Ctrl + F on a PC or Cmd + F on a Mac.

Click Close when you're done.
You can preview more than one file at a time, if needed. From Drive, hold down the Shift key and select all the files you wish to preview. Then click the Preview button. Use the left and right arrows in the preview window to move through the selected files.
How a file opens in Google Drive depends on the file type. All Google app files, like Google Docs, Sheets, Slides presentations, Forms, and Drawings open in their respective application in a new browser window. If you open another file type, like a Microsoft Office document or an image, it will open in a preview first.
Double-click a file to open it.
If you've opened a file using a Google application, close it and return to Drive by closing the file's browser window.
You can also open a file with an application installed on your computer. Just right-click the file in Drive, select Open with, then choose the app you want to use to open the file.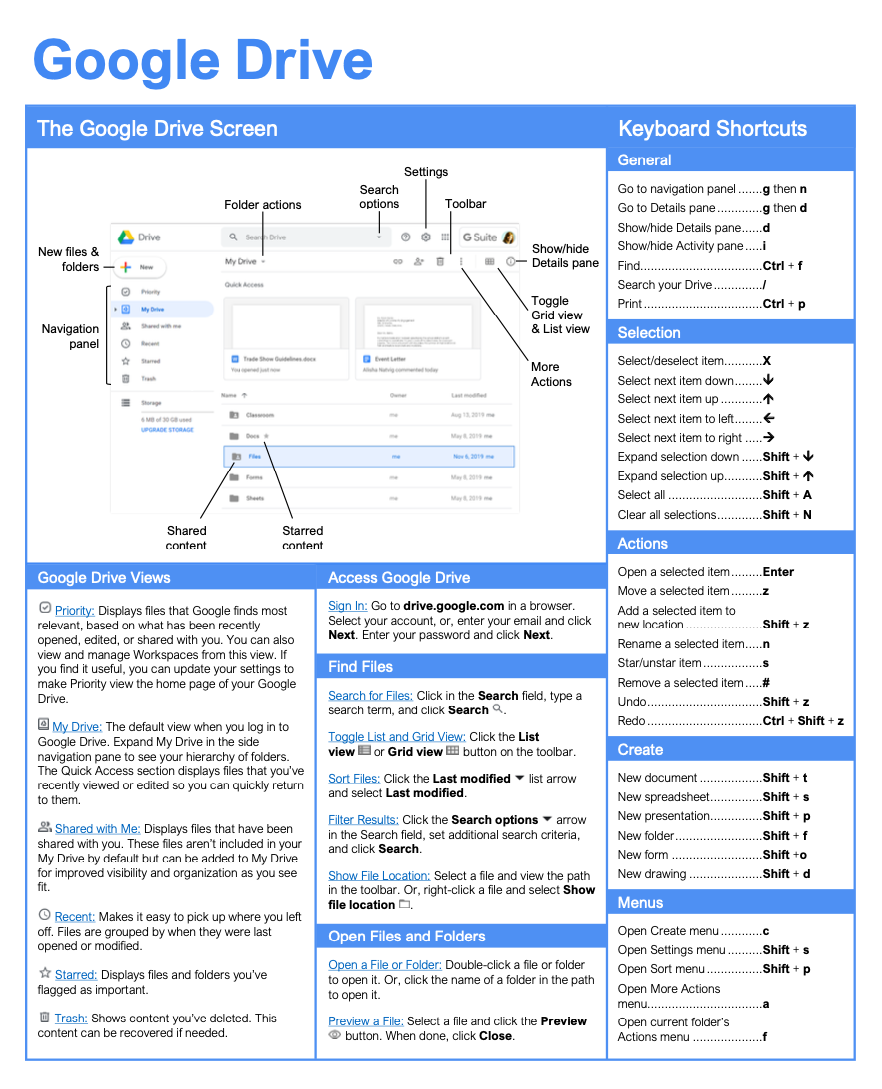 FREE Quick Reference
Click to Download
Free to distribute with our compliments; we hope you will consider our paid training.