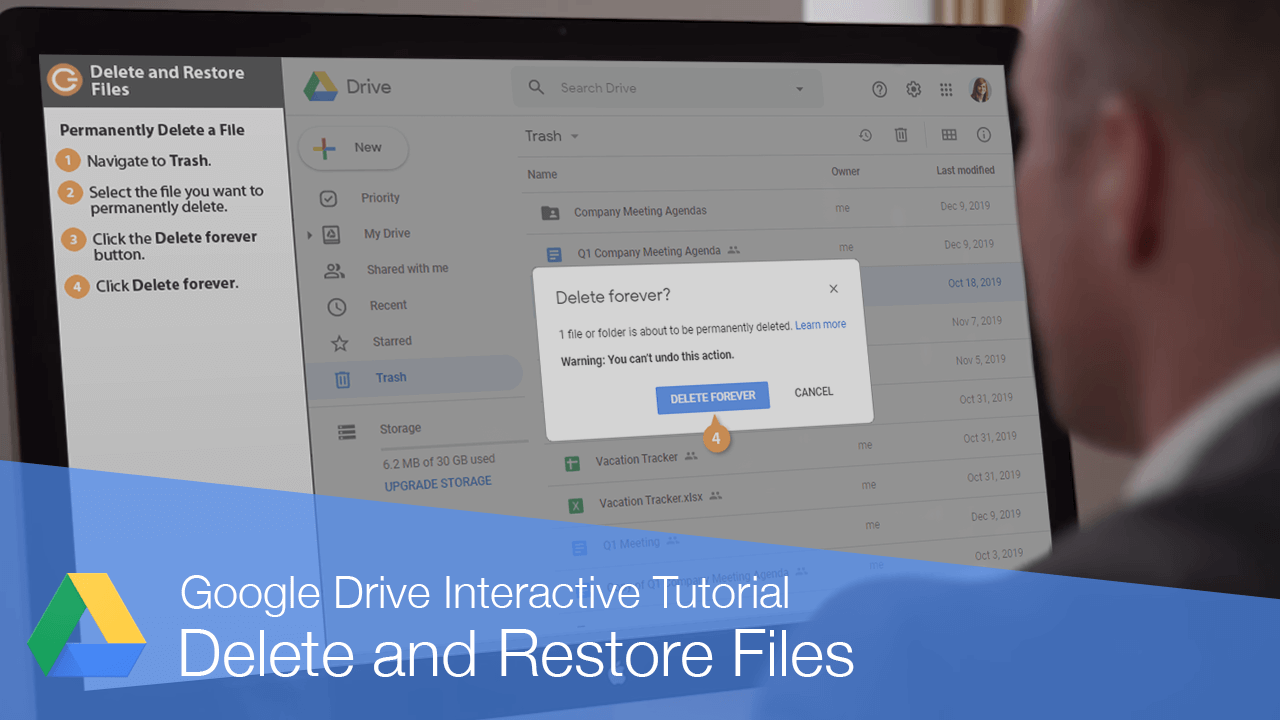 Google Drive files that are no longer needed can be deleted by sending them to the trash. Files remain in the trash until it is emptied. If you delete a file by accident, it can be recovered from the trash and moved back to its original location.
Select the file you want to remove.
Click the Remove button.

You can also right-click a file and select Remove from the menu.
The file is sent to Trash.
If it's a shared file that you own, those you've shared it with can make a copy. If it's a file you don't own, removing the file from Drive only removes it for you.
Navigate to Trash.
Select the file you want to restore.
Click the Restore from trash button.
Files can be permanently deleted by deleting them from the trash.
Navigate to Trash.
Select the file you want to permanently delete.
Click the Delete forever button.

A confirmation window appears to warn you that this action can't be undone.

Click Delete forever.
If you want to delete everything in the trash, click Trash at the top of the page and select Empty trash from the menu.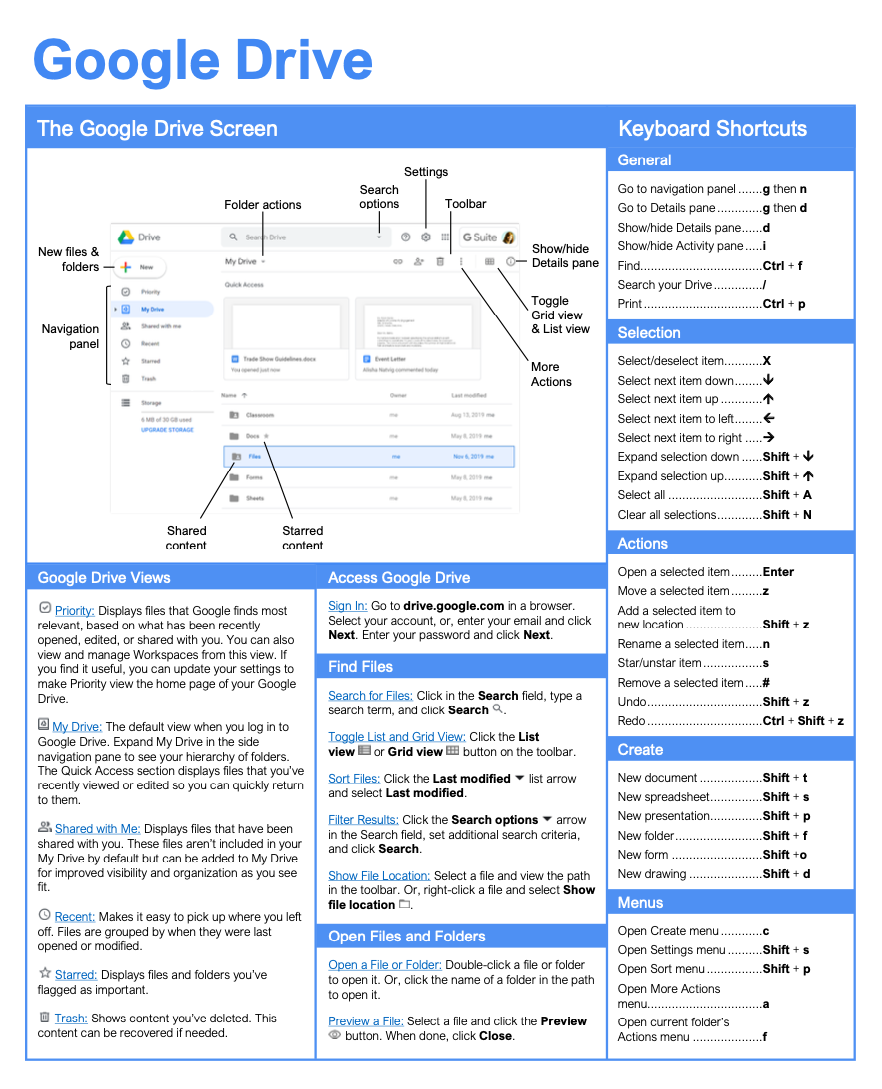 FREE Quick Reference
Click to Download
Free to distribute with our compliments; we hope you will consider our paid training.