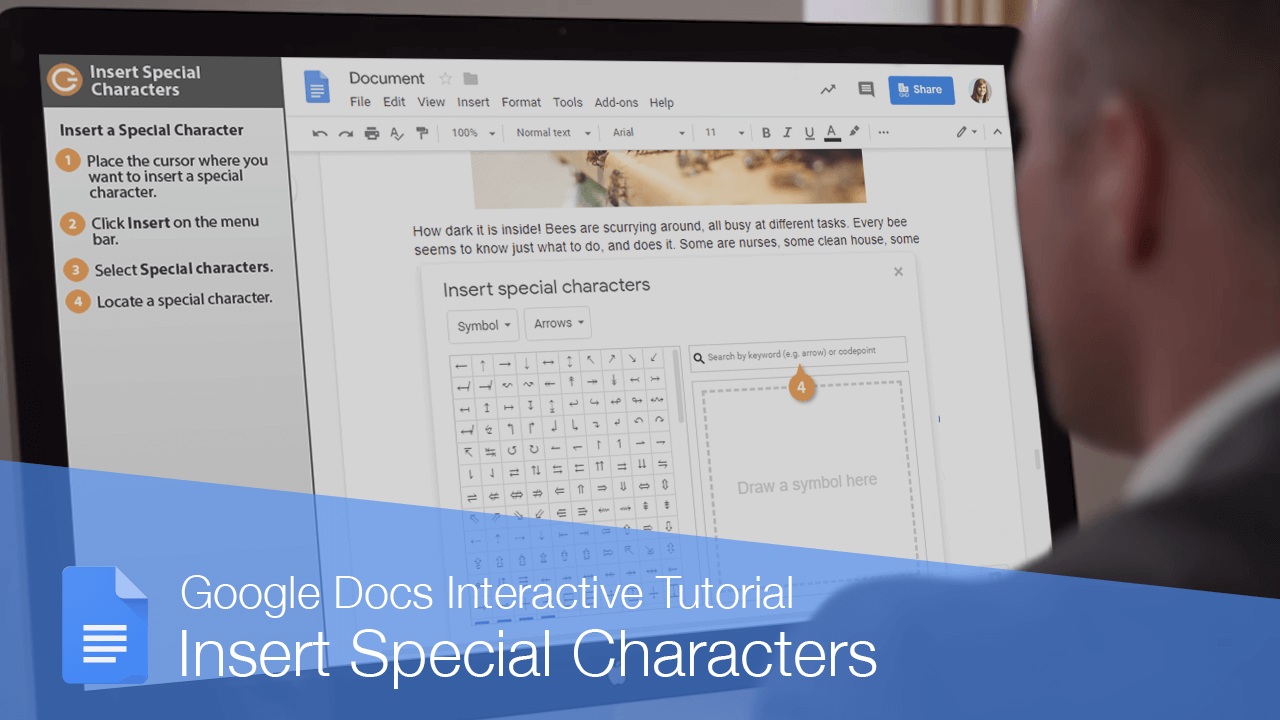 Your keyboard doesn't contain all the characters you might want to include in your documents. Docs lets you insert these special symbols and equations separately.
Common symbols that you can insert range from copyright (©) and trademark (™) symbols, additional punctuation marks (?), foreign currency symbols (¥), mathematical symbols (÷), and accented characters (ä).
The special character appears in the text.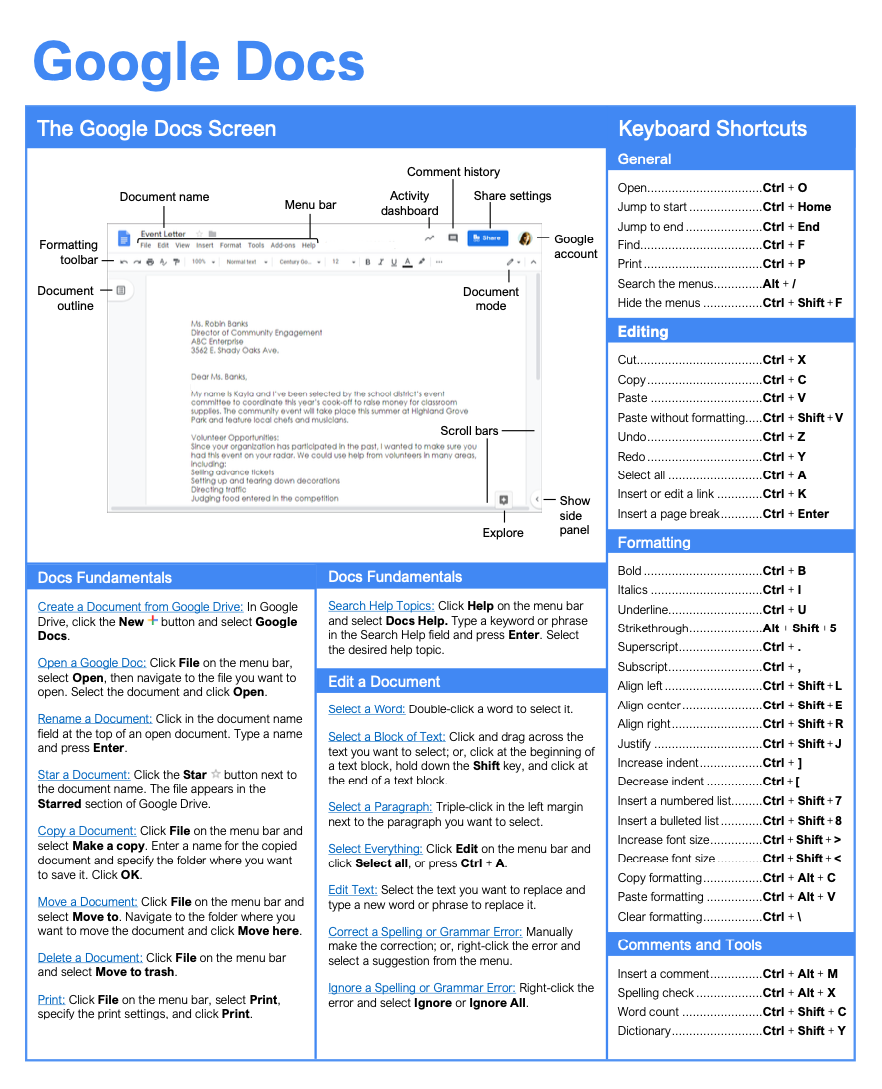 FREE Quick Reference
Click to Download
Free to distribute with our compliments; we hope you will consider our paid training.