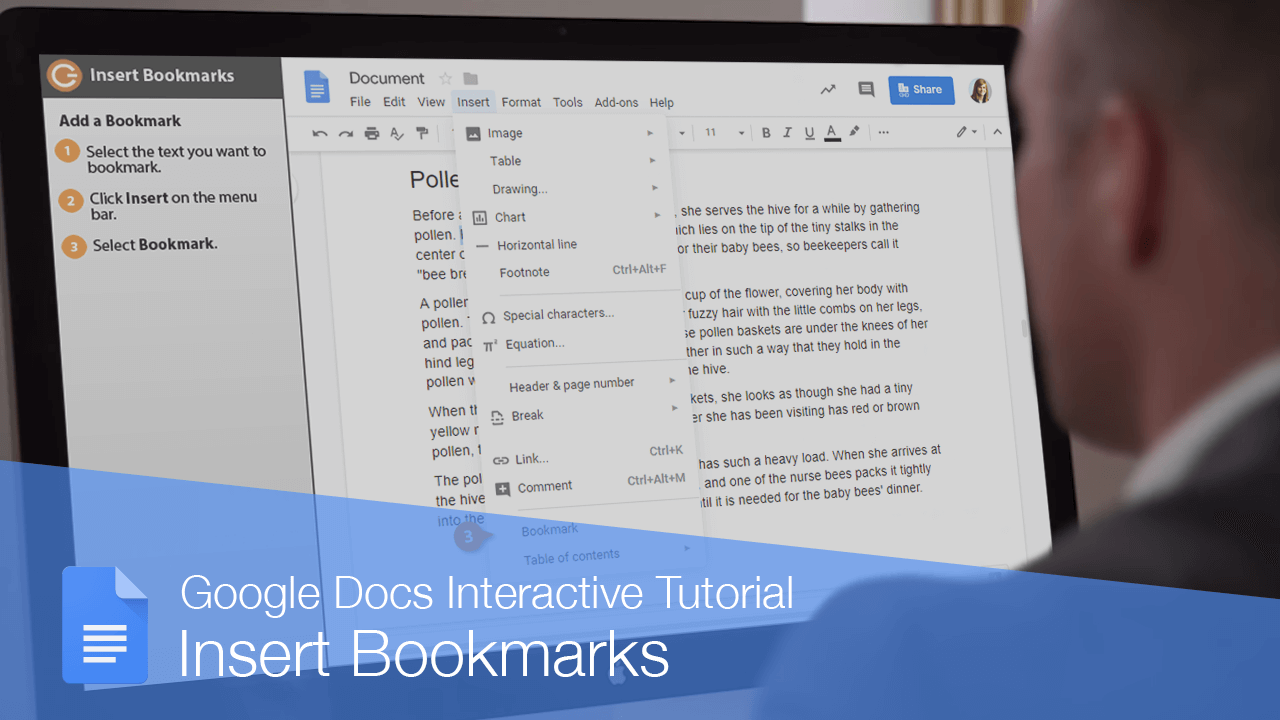 A bookmark in Docs is just like a bookmark that you would use to mark your place in a novel. You use bookmarks to mark a location in a document so that you can quickly find and jump back to it.
Select the text you want to bookmark.

You can select text, a select picture, or simply place the cursor at a specific location.
The bookmark is added, and a bookmark symbol appears in the margin as a reminder.
Bookmarks are most helpful when used as links for navigation. At the end of our paper, we have an Index page to list popular topics.
Select the text you want to use as a link to the bookmark.
Click Insert on the menu bar.
Select Link.

Expand the Bookmarks heading.
Select the bookmark you want to link to.

Click Apply.

The selected text now becomes a link.

Click the link to navigate to it.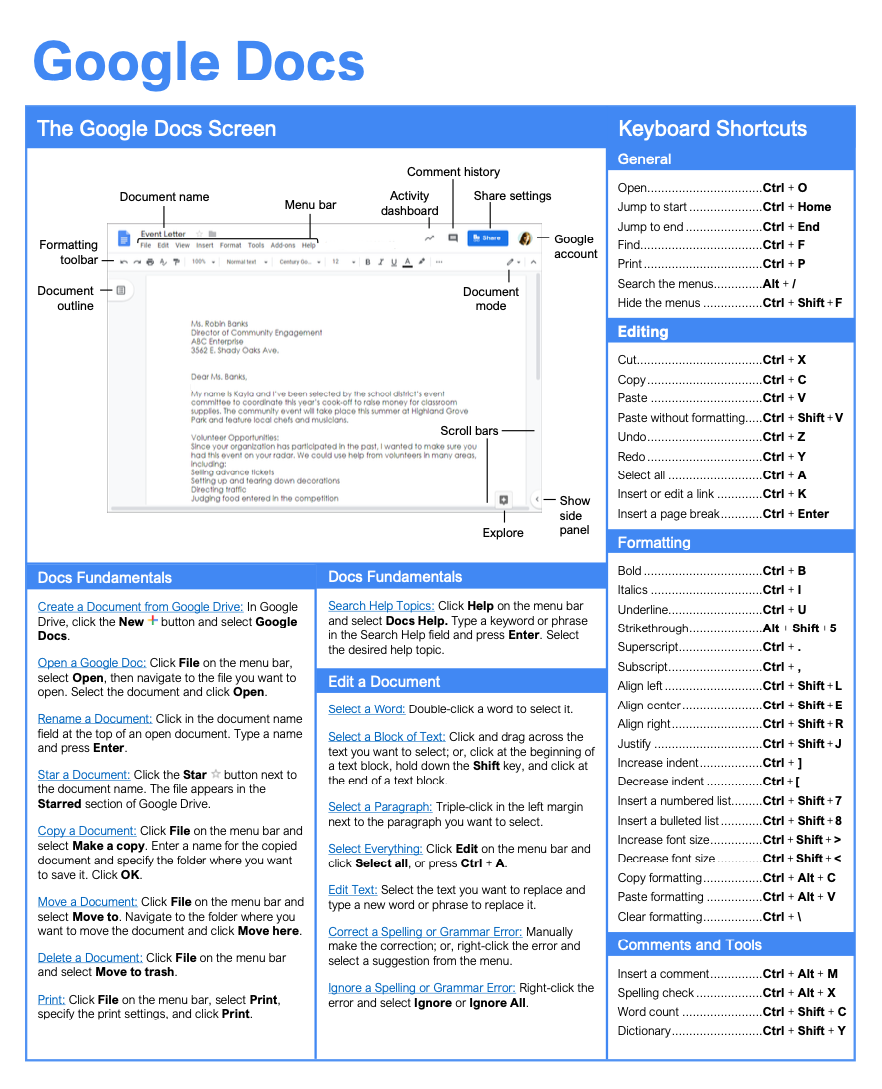 FREE Quick Reference
Click to Download
Free to distribute with our compliments; we hope you will consider our paid training.