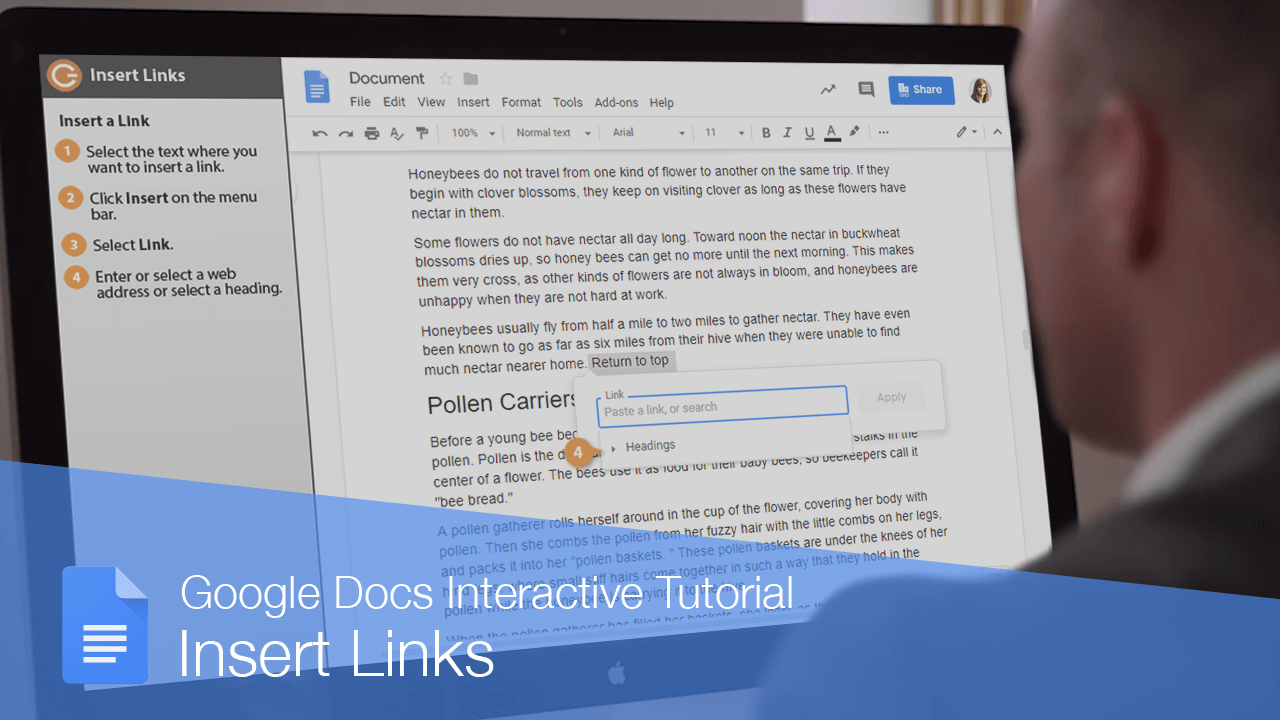 A hyperlink in Docs acts just like one you see on a webpage or email. When you hyperlink text or graphics, they become clickable and connect you to outside information or to somewhere else within your document.
The text field is where you can specify the text that will appear as the link. If text was selected when inserting the link, the Text field is populated with that. You could add or change the display text here, if needed.
The link is added. When the text cursor is in the link text, a popup will appear with the link address, as well as options to change it or remove it.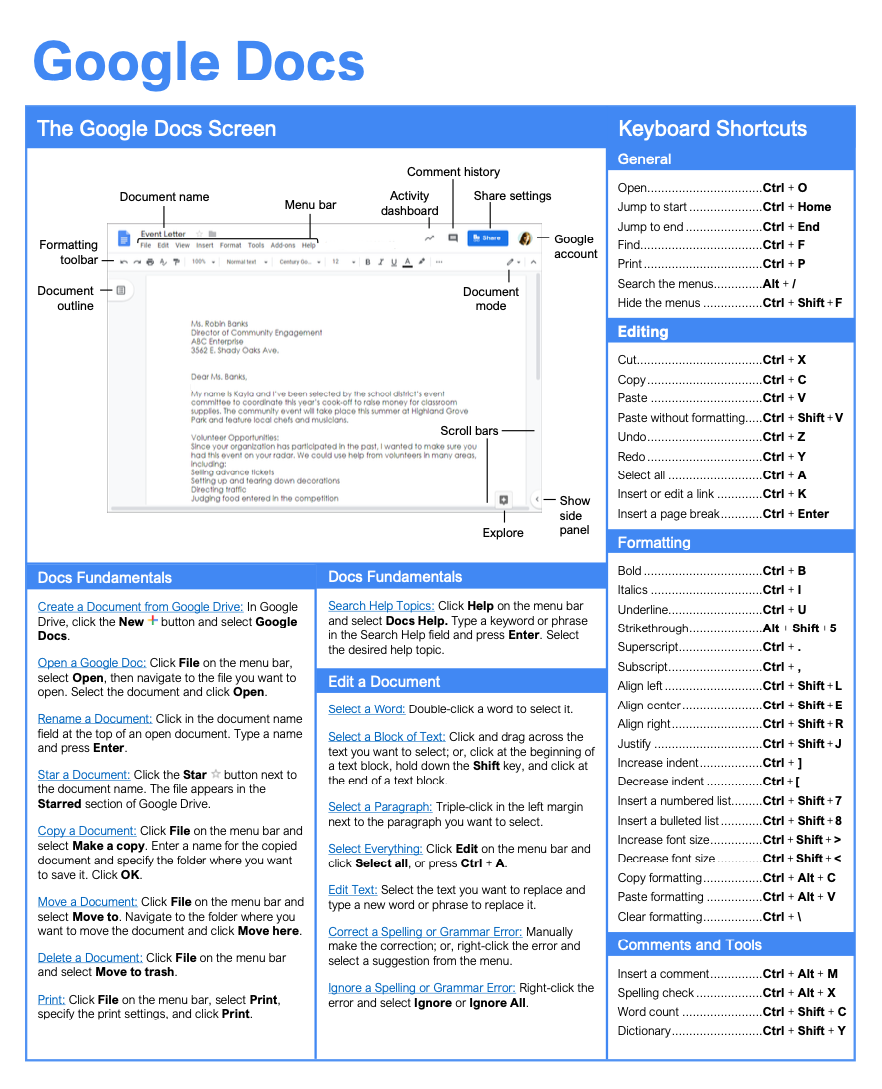 FREE Quick Reference
Click to Download
Free to distribute with our compliments; we hope you will consider our paid training.