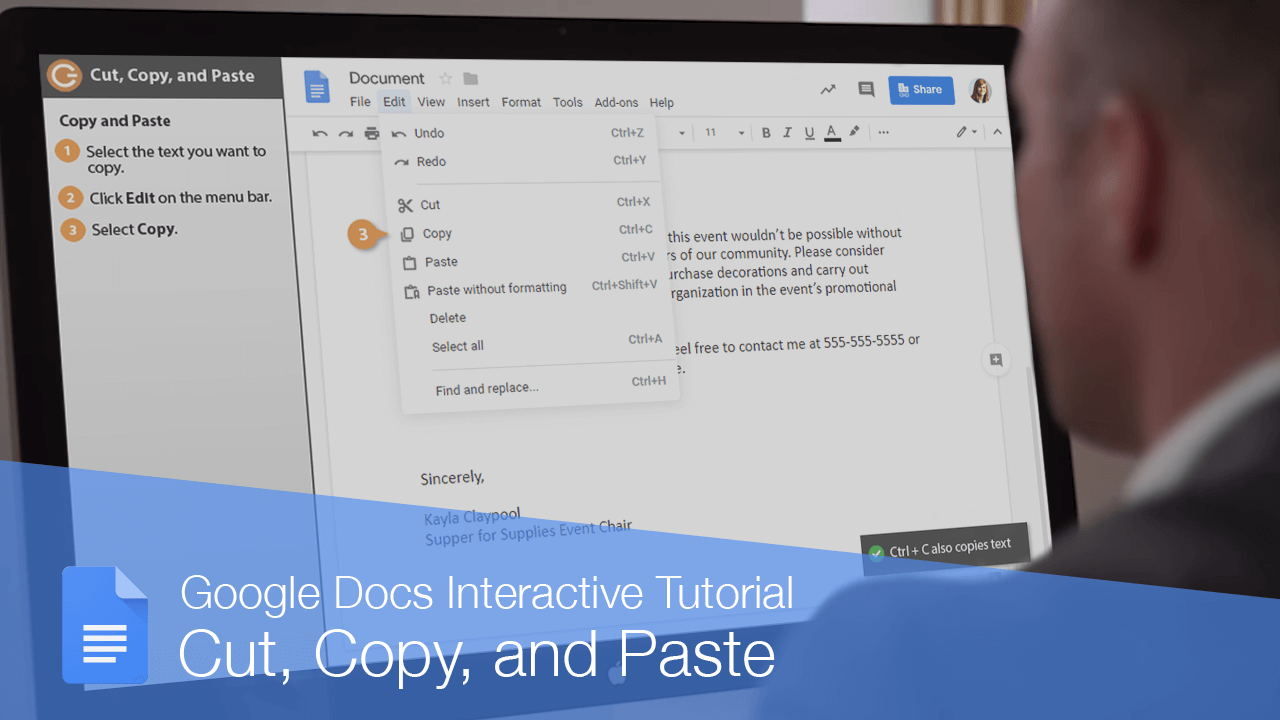 You can move or copy text in a document by cutting or copying a selection and then pasting the text in a new location. You can cut, copy, and paste any item—like pictures, shapes, or tables—not just text.
Cutting or copying an item places it in a special area called the Clipboard, which stores data temporarily until it can be placed somewhere else.
Copying text lets you duplicate the selected text so it can be used somewhere else.
Press Ctrl + V.
The text you copied is duplicated in the new location.
When you cut text, it is removed from its original location and placed in the Clipboard.
Select the text you want to cut.
Click Edit on the menu bar.
Select Cut.

Press Ctrl + X.

Click where you want to paste the text.
Click Edit on the menu bar.
Select Paste.
You can also move text around in a document by simply clicking and dragging selected text.
Select the text you want to move.
Click and drag the text to a new location in the document.
The selected text is moved to where you dragged it.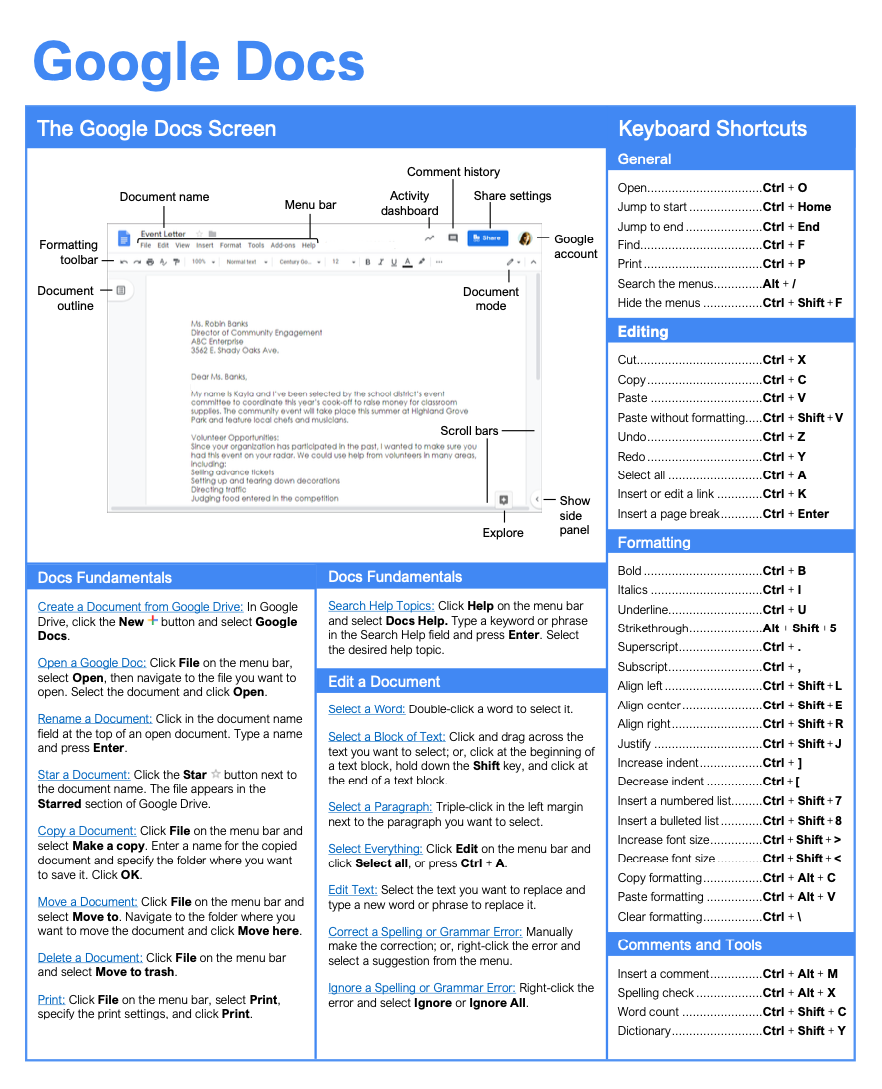 FREE Quick Reference
Click to Download
Free to distribute with our compliments; we hope you will consider our paid training.