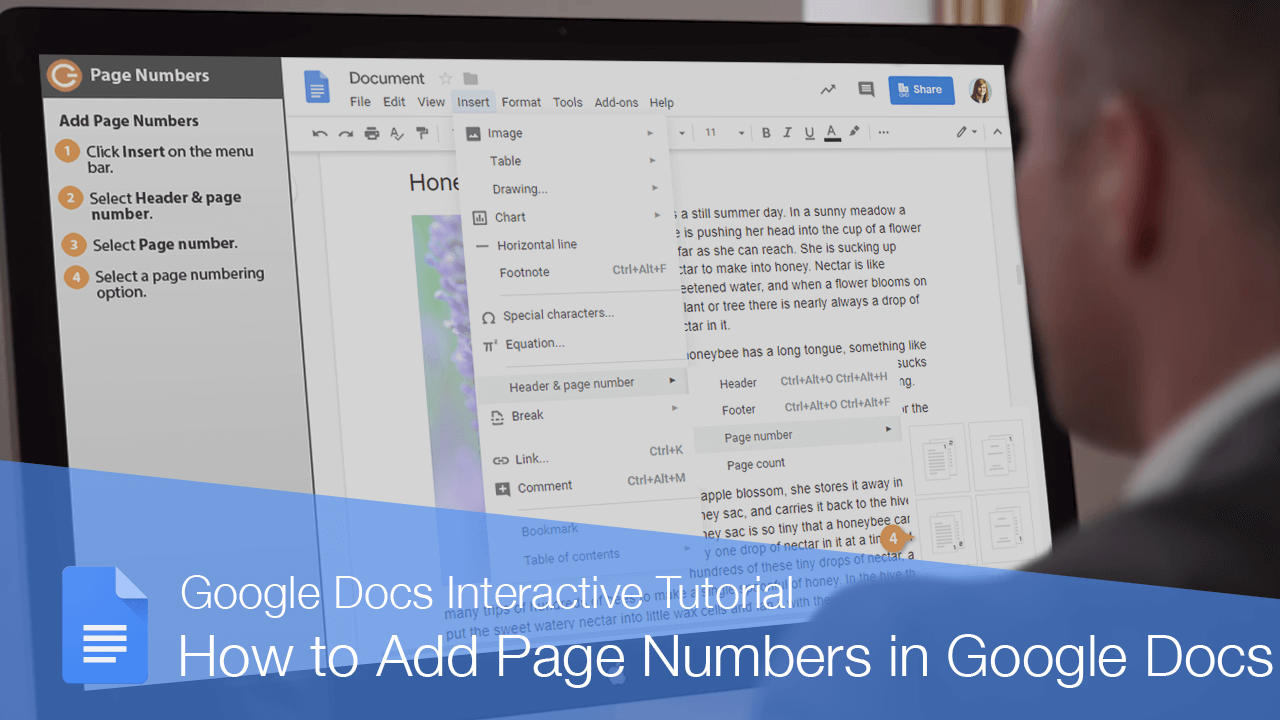 Docs doesn't automatically add page numbers to a document, but if needed, they can be added to a header or footer.
If you have a longer document, you can add automatic page numbering to make it easier to know your place in the document.
If your document no longer needs page numbers, they're easy to remove.
Click after the page number in the header or footer.
Delete the page number.
Click outside the header or footer.
The numbers are removed from every page in the document.