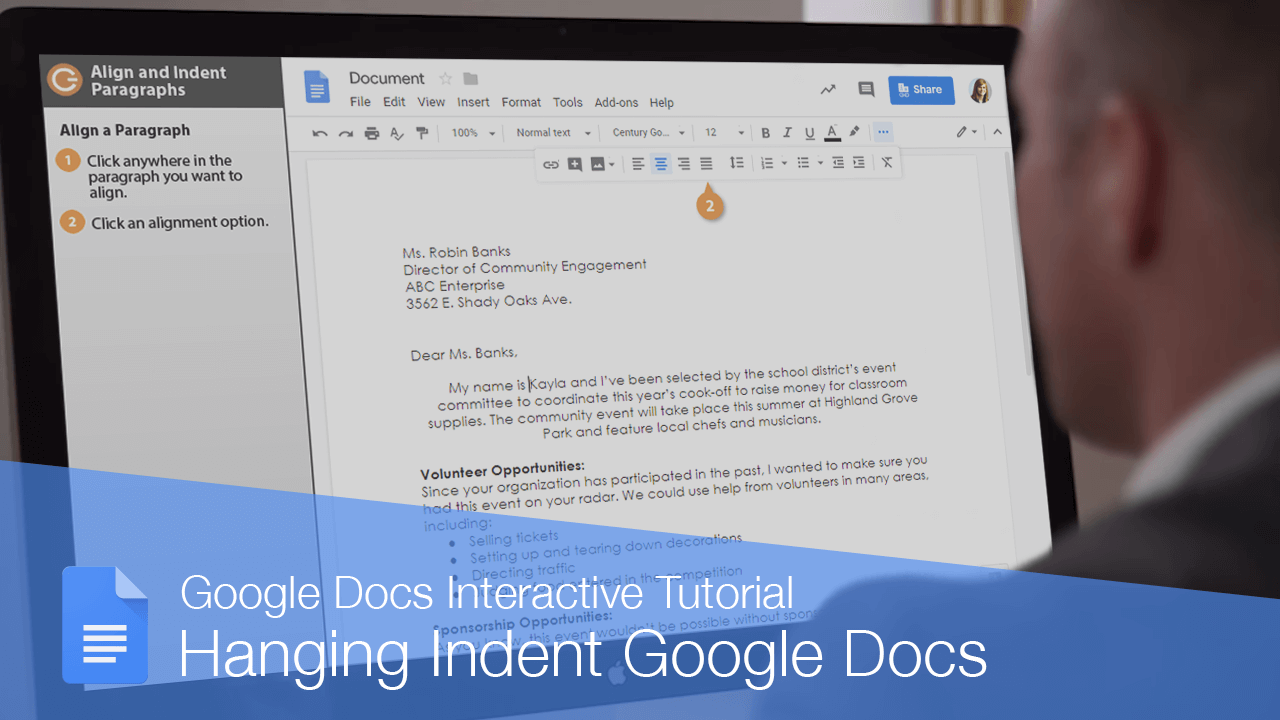 The text in your paragraphs is aligned to the left margin by default, but you can easily change it.
Click an alignment option.

To align left, press Ctrl + Shift + L.
To align right, press Ctrl + Shift + R.
To center, press Ctrl + Shift + E.
To justify, press Ctrl + Shift + J.

Examples:

Justified

Left Aligned

Right Aligned

Center Aligned
You can also adjust the amount of space between your text and the edge of the page by indenting it.
Place the text cursor in a paragraph.
Click the Increase indent or Decrease indent button.

The paragraph will move over by half an inch each time you click Increase.

You can also manually change the indent of a paragraph using the ruler.

Click and drag the Left Indent arrow to adjust the indent.
The paragraph is indented to the spot you choose.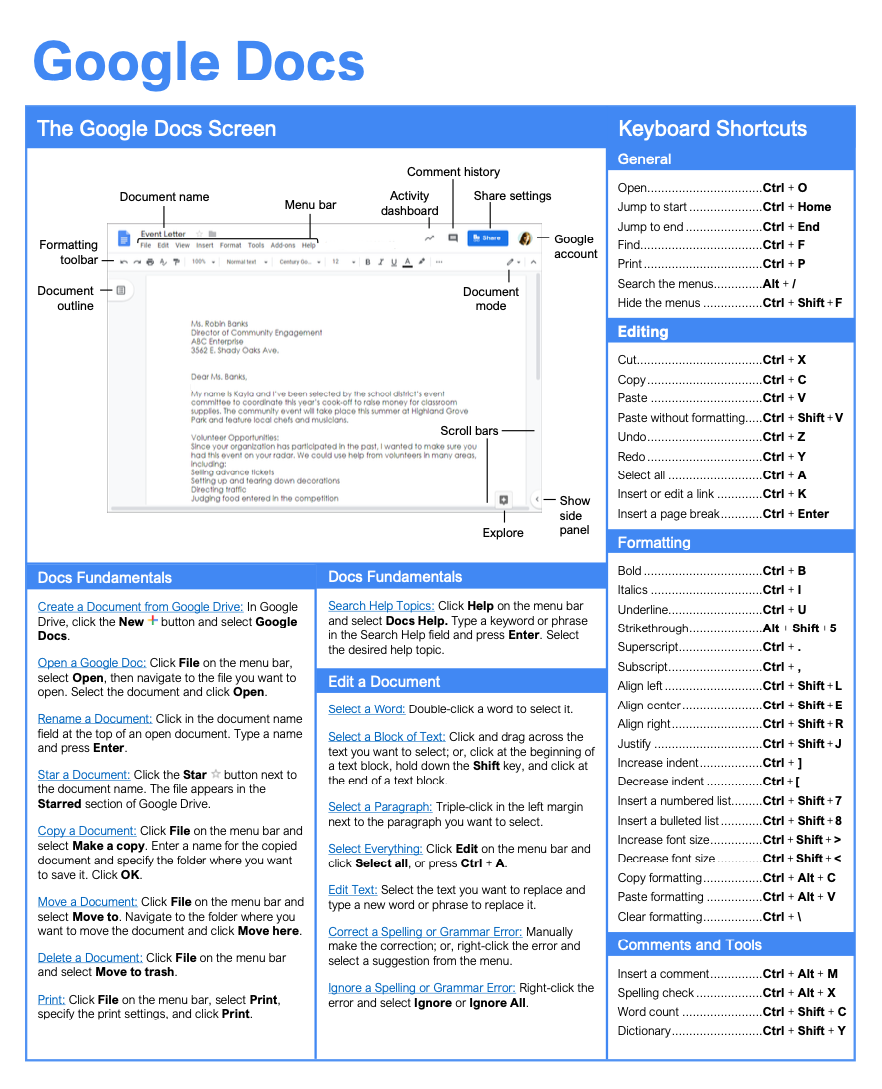 FREE Quick Reference
Click to Download
Free to distribute with our compliments; we hope you will consider our paid training.