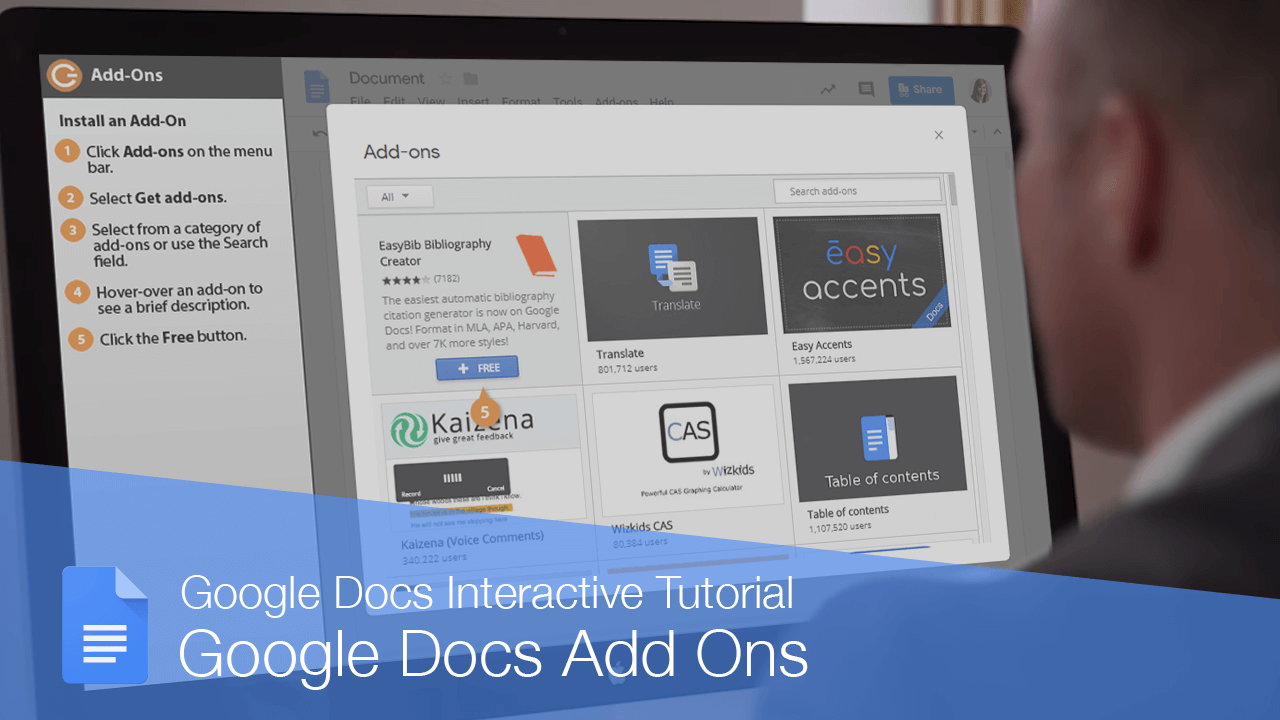 Add-ons allow you to perform additional tasks in Google Docs that you can't do with the basic program functionality. Things like equation editors, additional fonts, table styles, and so much more.
You may need to grant access to your Google account.
The add-on is installed to Google Docs.
Click Add-ons on the menu bar.
Select an add-on.
Select the add-on option you wish to use.
The options will vary depending on the type of add-on.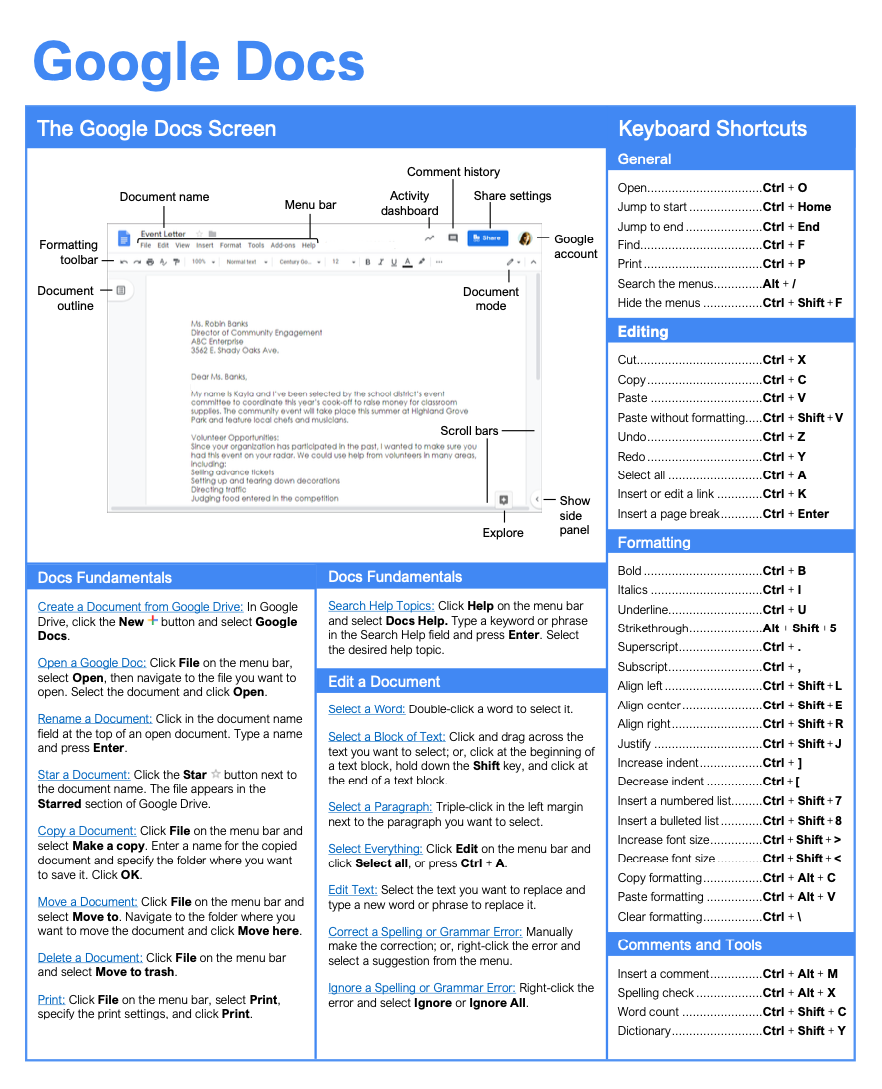 FREE Quick Reference
Click to Download
Free to distribute with our compliments; we hope you will consider our paid training.