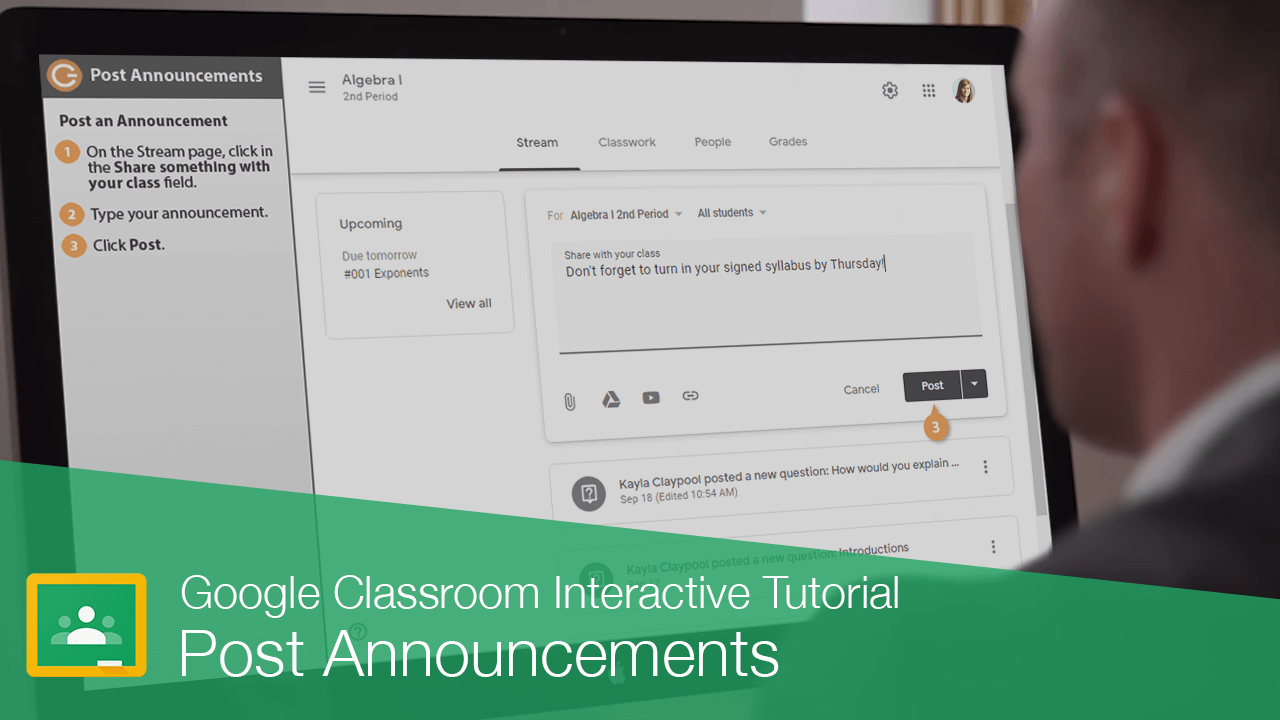 You can post announcements to the class stream to keep students in-the-know about class happenings. Announcements are posts that don't have an assignment. Use them to share updates or notify students of important activities. By default, students receive an email when an announcement is posted; however, students do have the ability to turn this notification off.
On the Stream page, click in the Share something with your class field.

Type your announcement.

Just like with any other post in Classroom, you can add an attachment or click the arrow next to the Post button to save a draft or schedule the post for later.

Click Post.
The post is added to the Stream. Students may be able to comment depending on how you've set the permissions in the class settings.
You can edit an announcement at any time. If you posted it to multiple classes, you will have to individually edit each one from within the respected class.
Click the post's More button.

This is also where you go to delete the announcement or copy a link to directly send it to someone. You can edit, delete, or copy a link for assignments, questions, and materials the same way.

Select Edit.

Edit the post as necessary.
Click Save.
Everything on the class Stream is listed in chronological order. Unlike the Classwork page, where you are free to click and drag to arrange things in any order you want, the only option you have on the class Stream is to move a post to the top.
Click the More button for the post you want to move.
Select Move to top.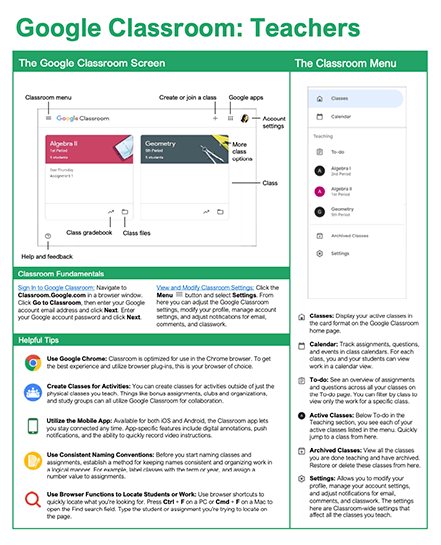 FREE Quick Reference
Click to Download
Free to distribute with our compliments; we hope you will consider our paid training.