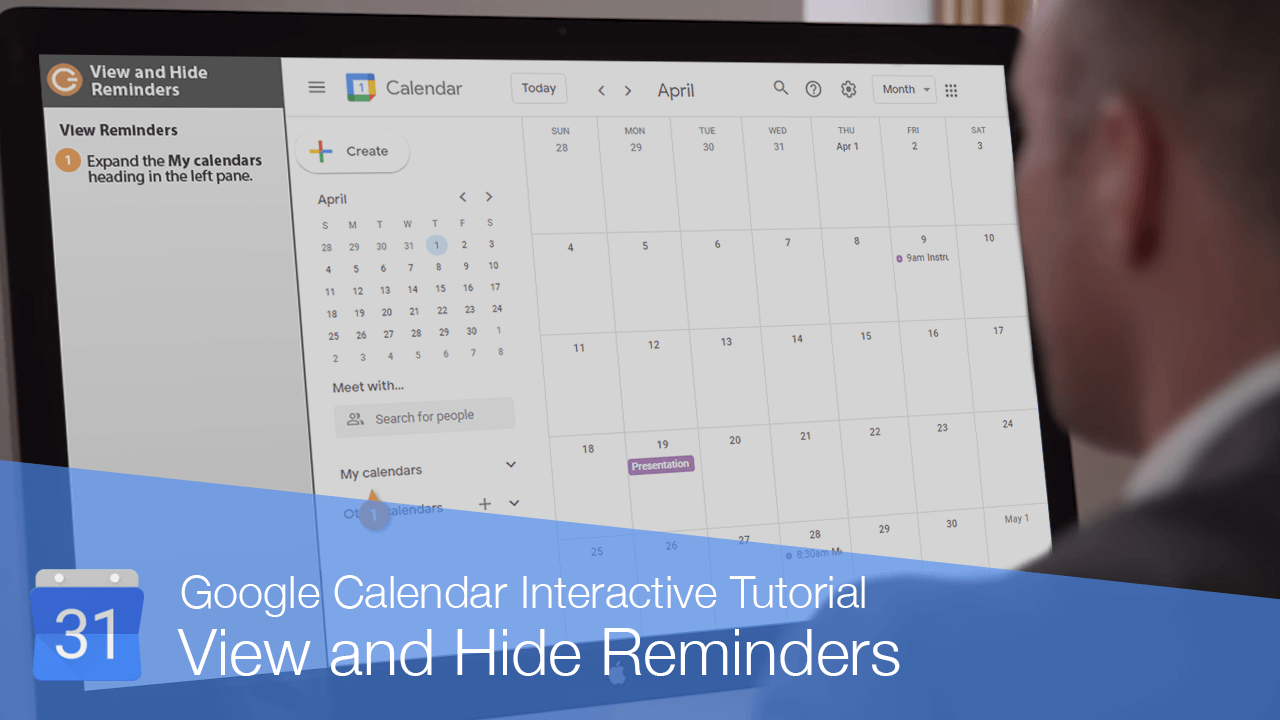 In addition to keeping track of meetings and appointments, you can use your calendar to add reminders.
Once it's displayed, any reminders that have been created will appear on the calendar. They'll be marked with a small reminder icon as well, so that you don't mistake them for other events.
If you have too many reminders, and they clog up your calendar, you can just toggle the Reminders calendar back off.
Uncheck the Reminders calendar checkbox.
The reminders disappear from the calendar grid, although you'll still receive the notifications from those reminders.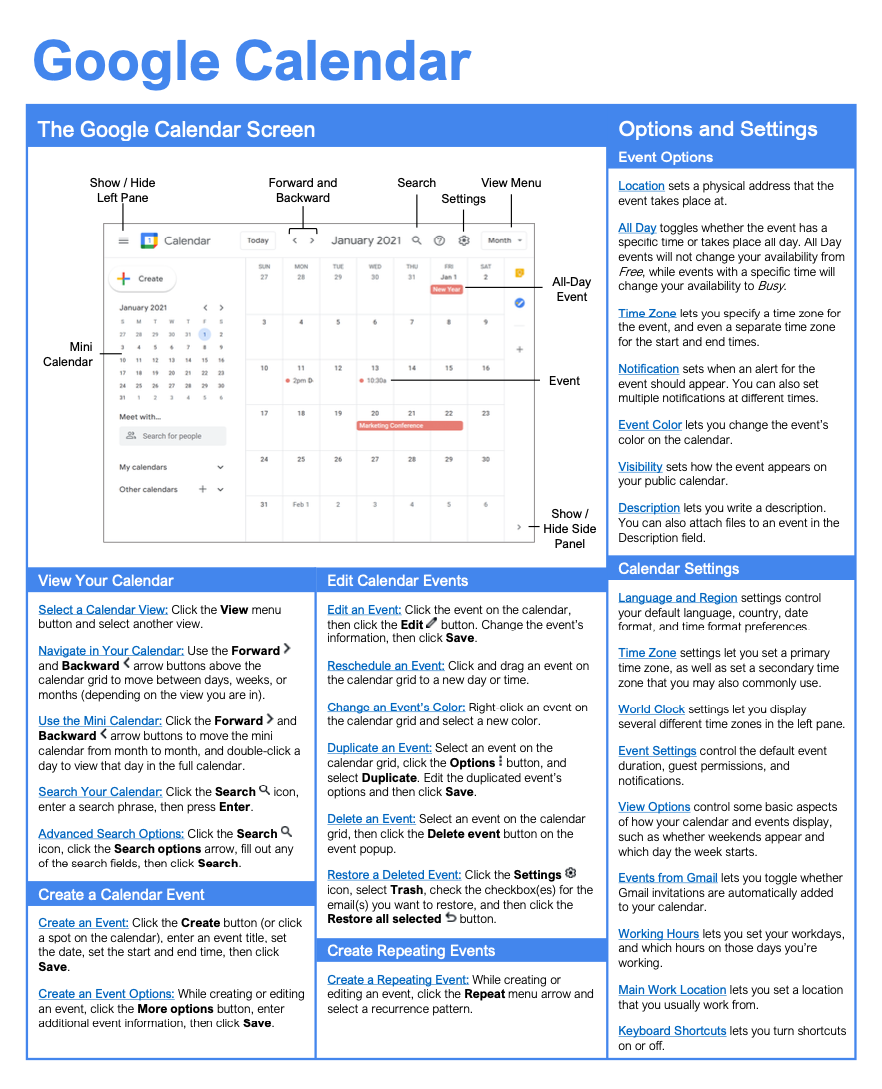 FREE Quick Reference
Click to Download
Free to distribute with our compliments; we hope you will consider our paid training.