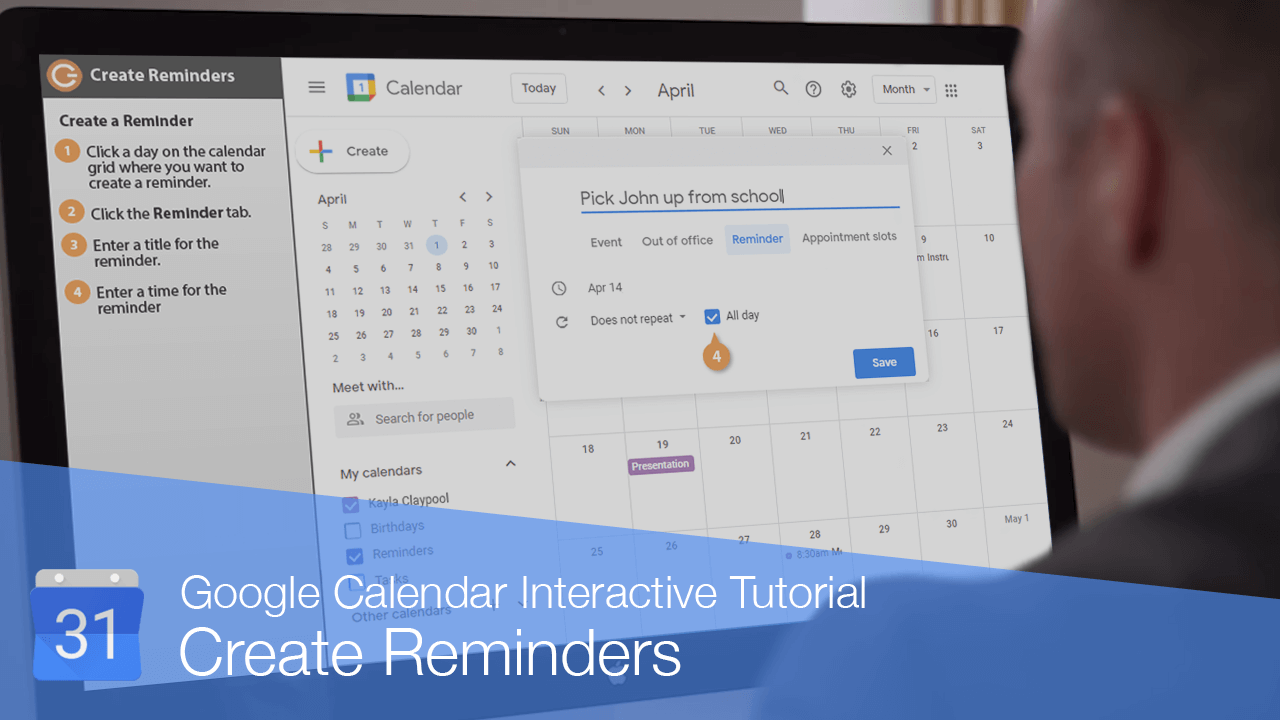 If you have a busy schedule, it can be easy to forget about everything you to do.
In addition to keeping track of meetings and appointments, you can use your calendar to add reminders.
To view your reminders, first make sure the Reminders calendar checkbox in the left pane is checked. If it's not checked, the option to create reminders won't be available.
Once you've done whatever it is that the reminder is for, you can mark it as complete so that you don't receive any more notifications for it.
Click a reminder on the calendar grid.
Click the Mark as done button.
The reminder is cleared from the calendar, and won't send a notification when it's due.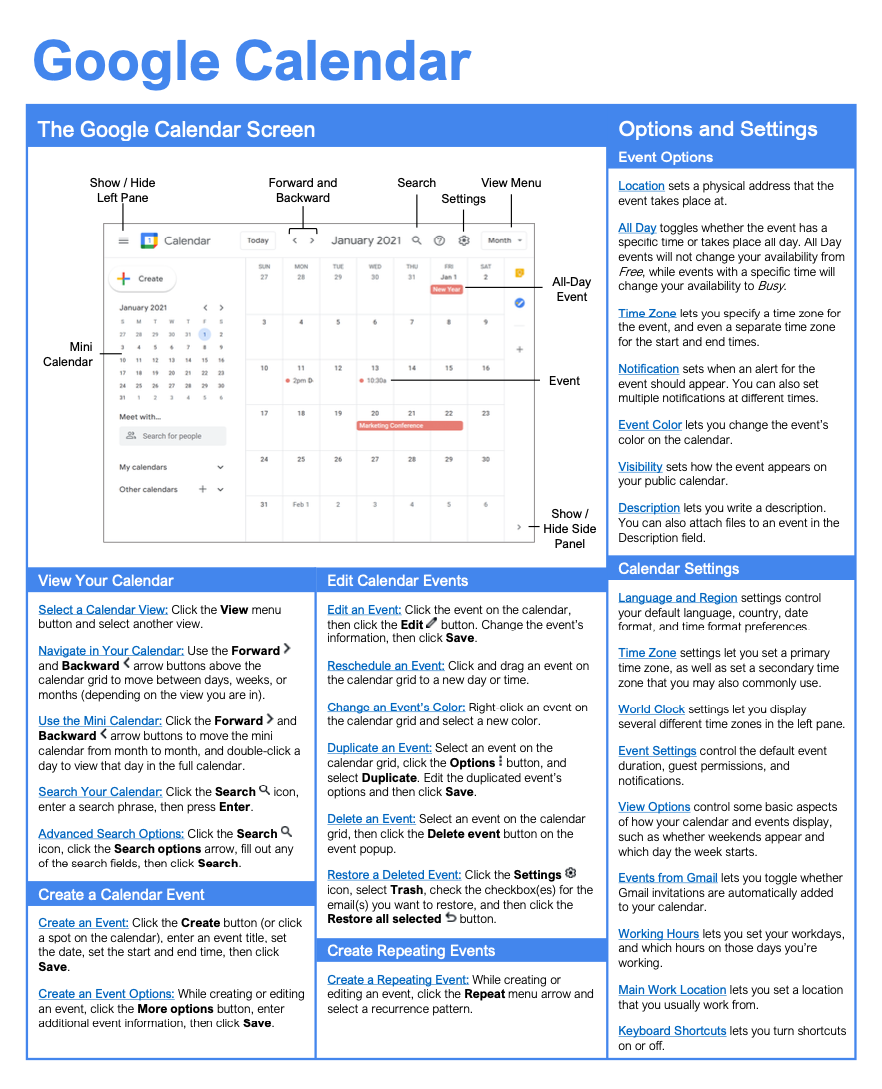 FREE Quick Reference
Click to Download
Free to distribute with our compliments; we hope you will consider our paid training.