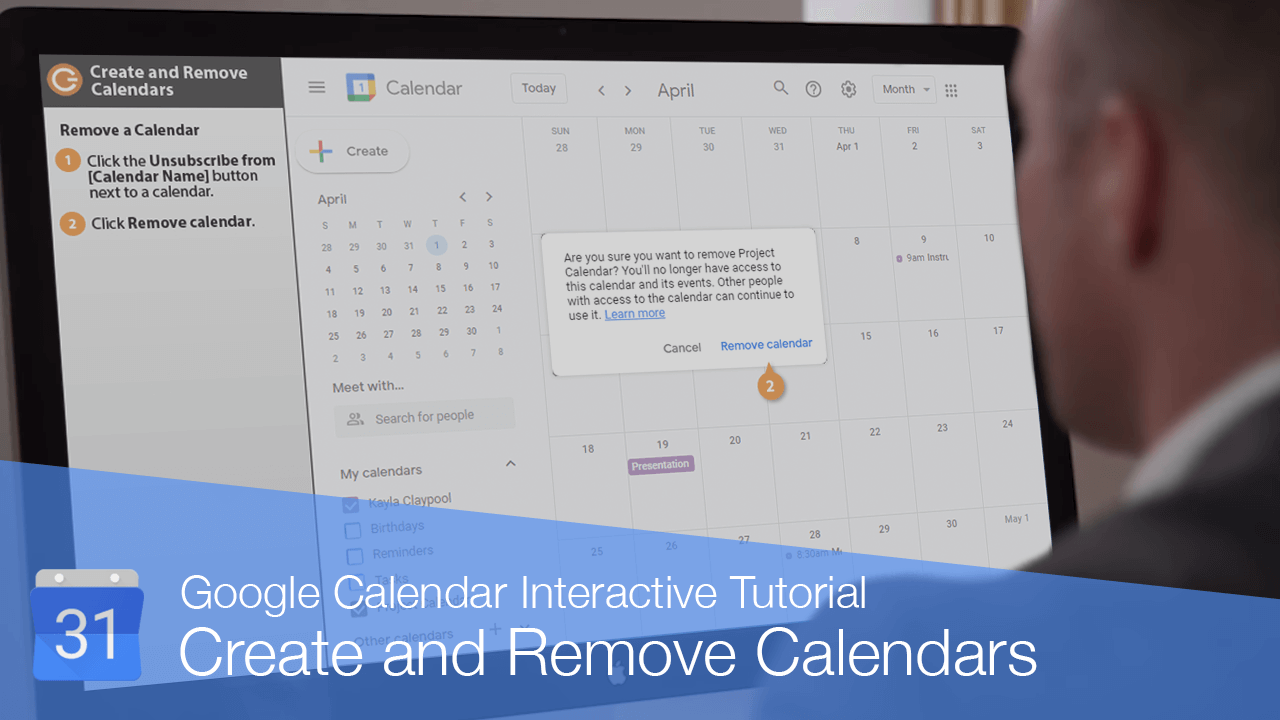 If you have an extremely busy calendar, you can create additional calendars to display different types of events. For example, you could have one calendar for professional appointments, and another for personal ones.
Once you have multiple calendars, you can toggle them on and off, to choose which ones you're viewing at a time.
Check or uncheck a calendar's checkbox to toggle it on or off.

Click the Unsubscribe from [Calendar name] button next to a calendar.
Click Remove calendar.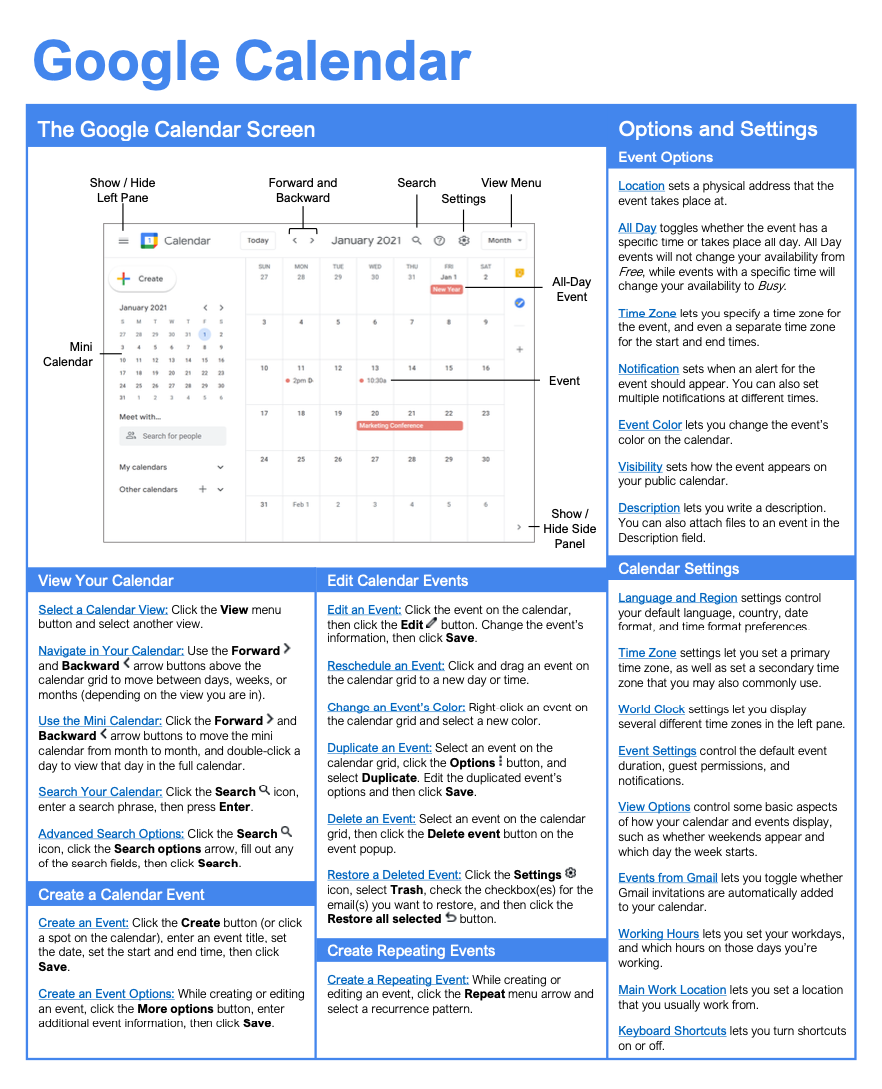 FREE Quick Reference
Click to Download
Free to distribute with our compliments; we hope you will consider our paid training.