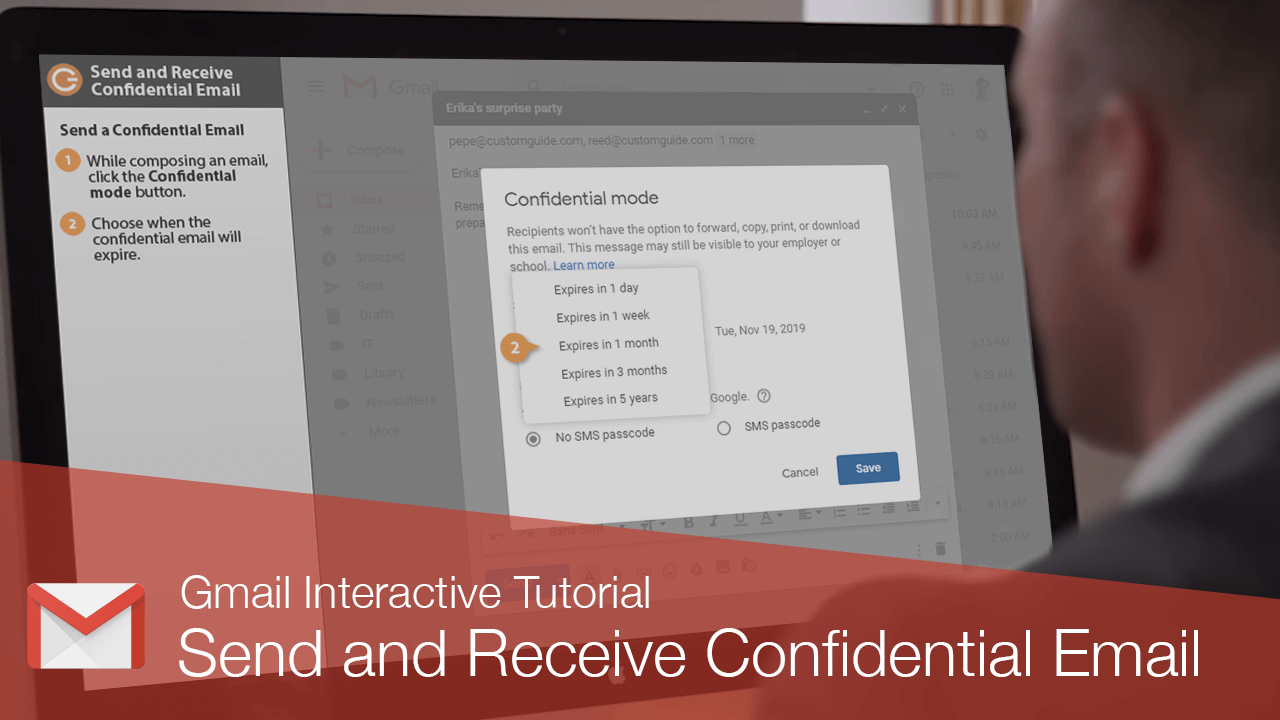 If an email contains sensitive information, and you want to control who can see it, you can use confidential mode. Confidential emails cannot be forwarded, copied, or downloaded, and you can also give an email an expiration date, after which it can no longer be accessed.
While composing an email, click the Confidential mode button.
Choose when the confidential email will expire.
Choose whether to require an SMS code.
Click Save.

The confidential settings are applied, and once you finish writing it, you're ready to send it.

Click Send.
The email is sent with the confidential settings applied.
Click a confidential email in your inbox.
It opens up, with the message inside a confidential text box. You can also see that the options to forward, print, copy, and download the message are unavailable.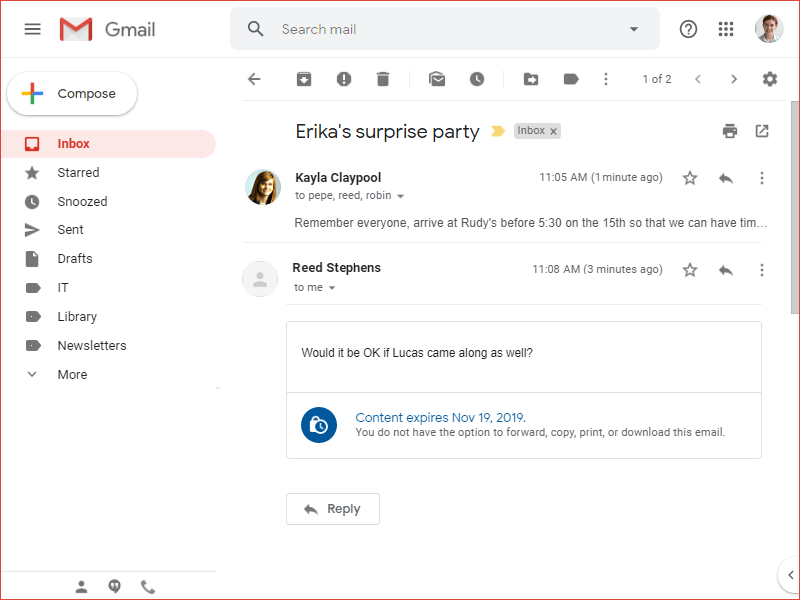 Finally, it's important to note that you can send a confidential email to someone who doesn't use a Gmail account, although it won't be as easy for them to view it. Instead of seeing the confidential message within a text box, they'll instead be required to click a link to open the message in a browser window.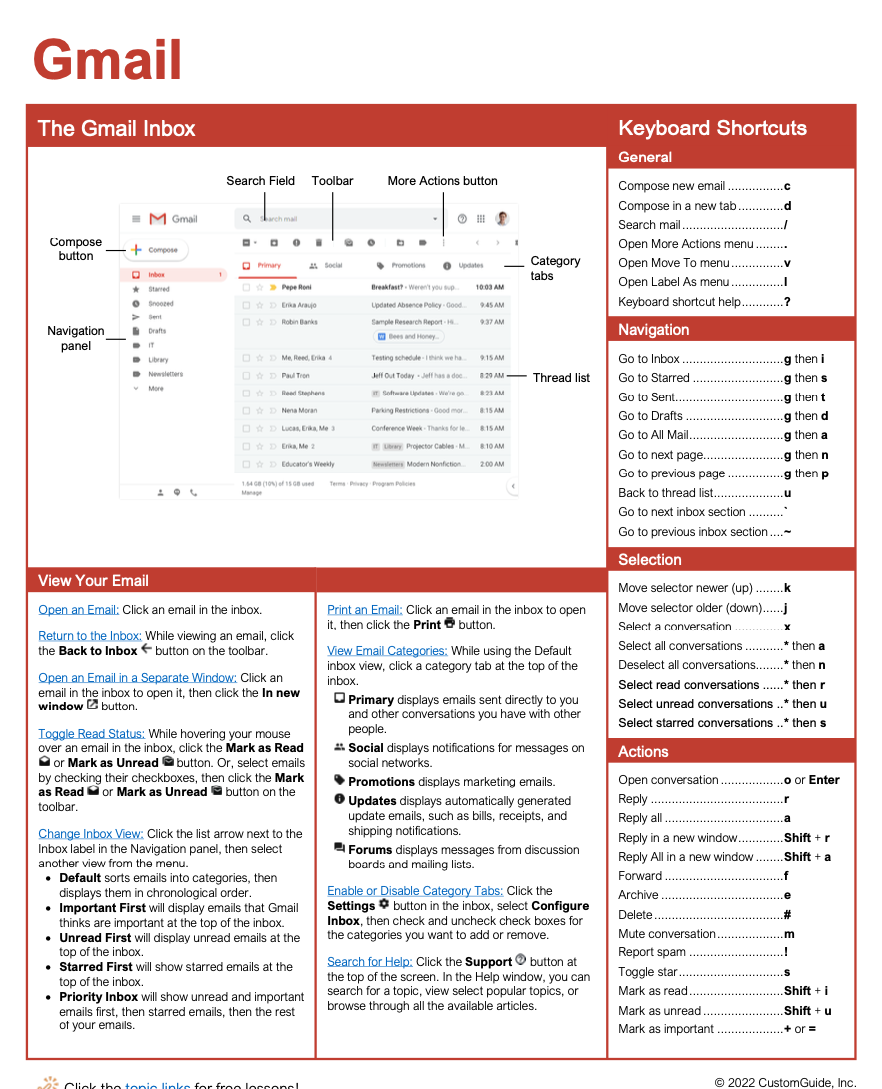 FREE Quick Reference
Click to Download
Free to distribute with our compliments; we hope you will consider our paid training.