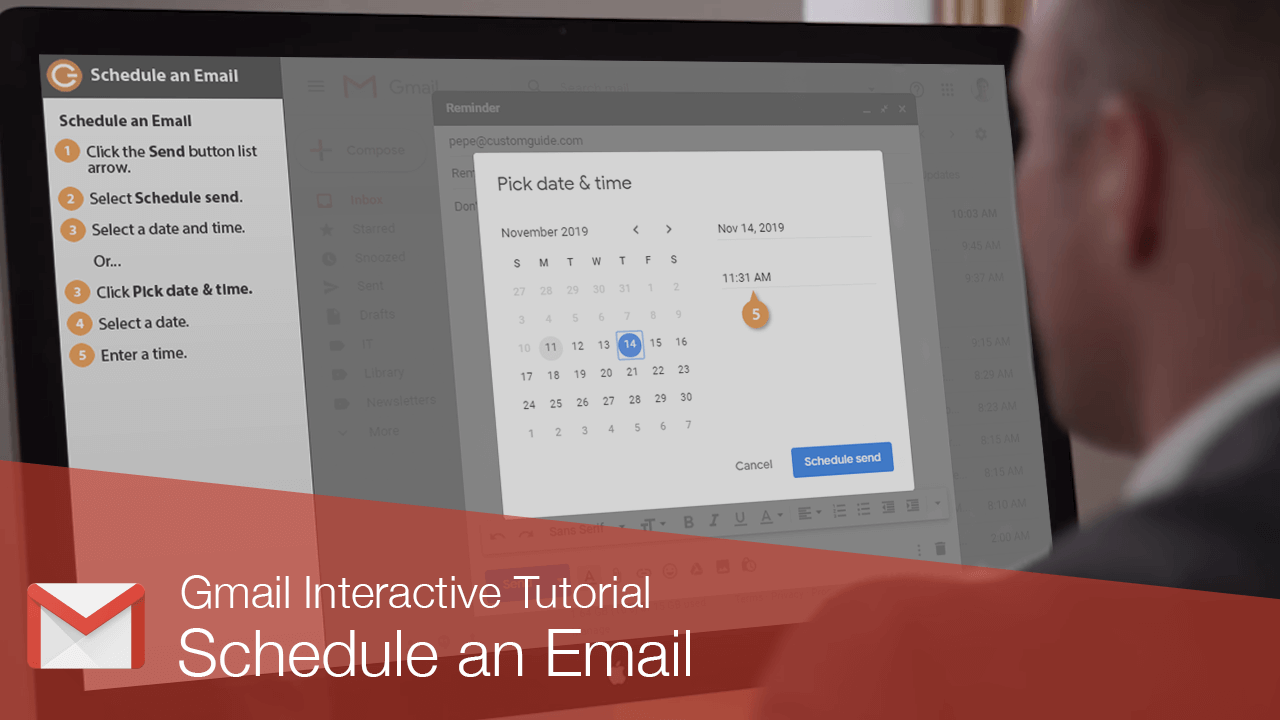 When you're writing an email, you can schedule it to be sent out at a later time. This can be handy if you're writing to someone in a different time zone, or if you just want to time an email to arrive at a more convenient time than when you're writing it.
After writing an email, click the Send button list arrow.
Select Schedule send.

The Schedule Send dialog box presents you a few suggested times. If one of these works, you can select it, or you can choose your own date and time.

Click Pick date & time.

The Pick Date & Time dialog box opens, with a calendar to select a date.

Select a date.
Enter a time.
Click Schedule send.
The email is scheduled, and you return to your inbox.
One benefit of scheduling an email to send later is the ability to change your mind and cancel it.
Click the Scheduled category in the left pane.

All of the emails you have scheduled to send are shown.

Select the email you want to cancel.
Click the Cancel send button.
The scheduled send is cancelled, and the email is returned to your Drafts folder. From there, you can schedule it for another time, send it now, or delete it.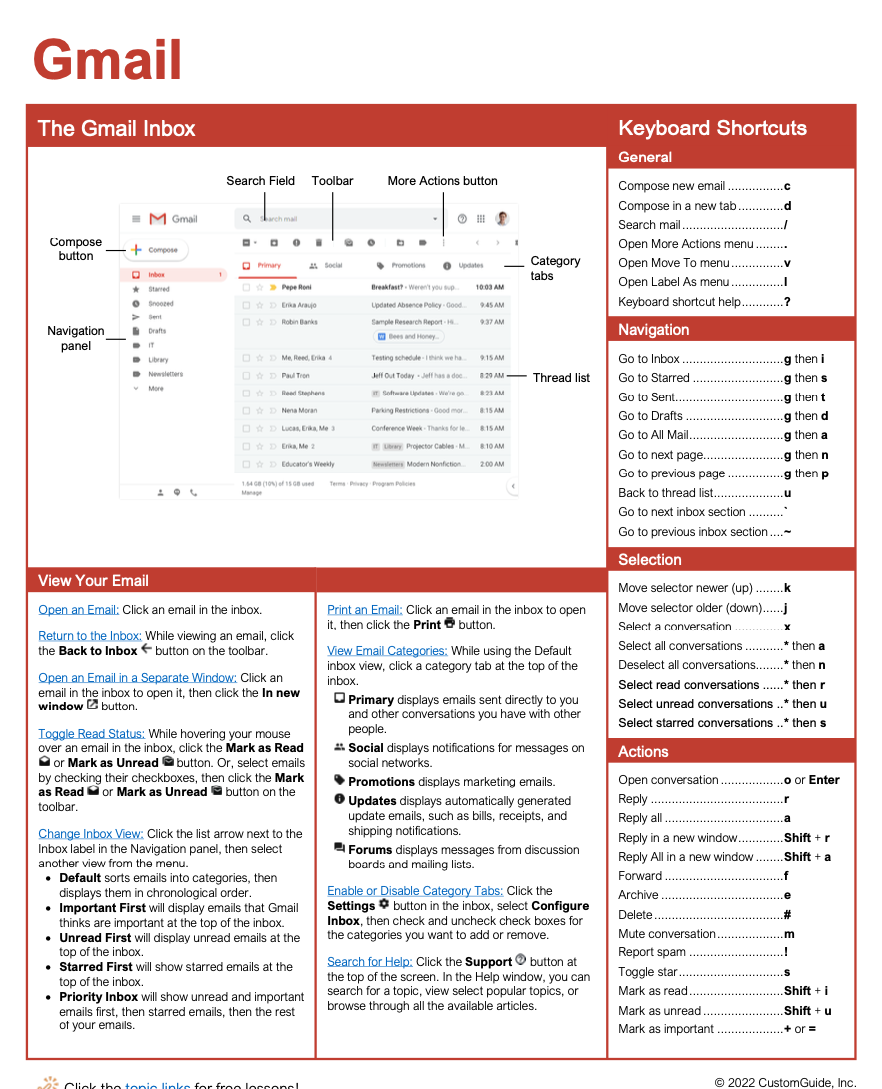 FREE Quick Reference
Click to Download
Free to distribute with our compliments; we hope you will consider our paid training.