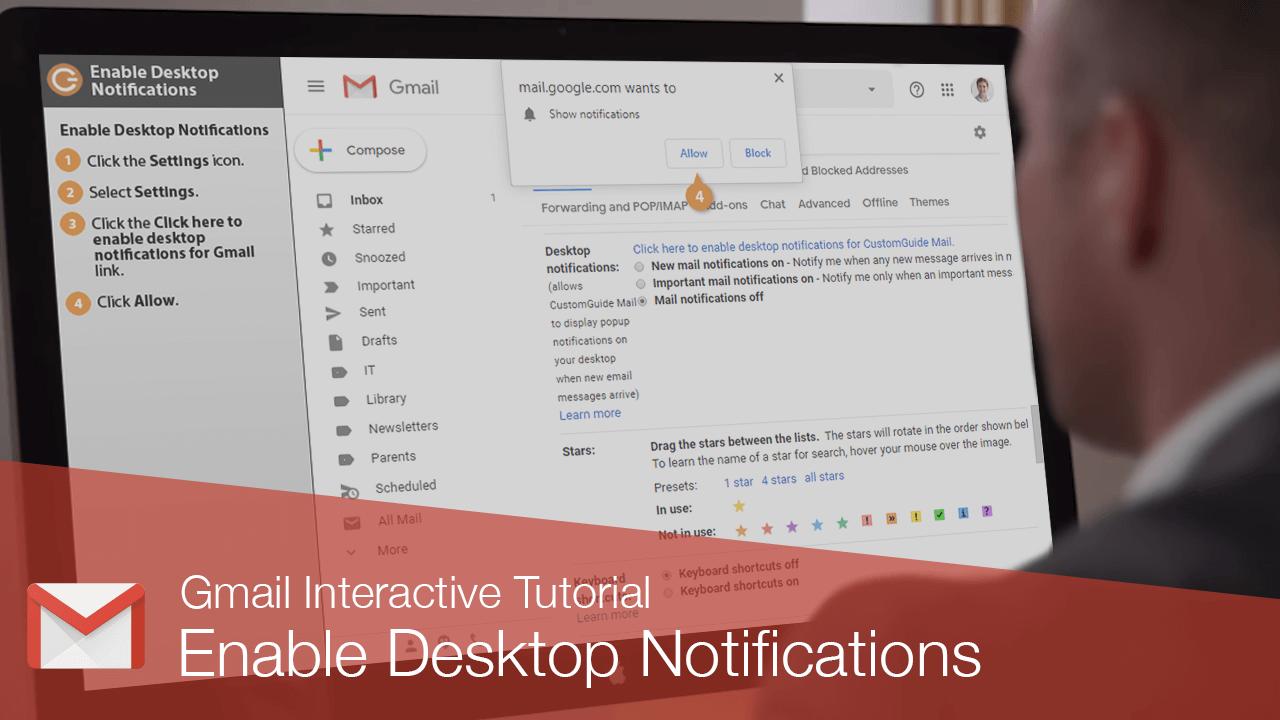 If you're using either Chrome, Firefox, or Safari as your browser, you can enable desktop notifications. While enabled, a notification will appear whenever a new email message arrives in your inbox as long as you have Gmail open in a browser tab.
Click the Settings icon.
Select Settings.

The Notification settings are found on the General tab.

Click the Click here to enable desktop notifications for Gmail link.

After enabling notifications, your browser will ask for permission to show them.

Click Allow.

Once notifications are enabled in the browser, you can choose when you want notifications to appear.

The first option is for New mail notifications. This will pop up a notification whenever a new email hits the Primary category of your inbox.

You can also choose to receive Important mail notifications. These will appear when a new email comes in that Gmail assigns the important marker to, no matter which category they appear in.

Select a notifications setting.
Click the Save Changes button.
Notifications are enabled and will appear when a new email message comes in, as long as your Gmail inbox is open in a browser tab.
While desktop notifications are enabled, you'll receive a notification as long as Gmail is open in a tab in a supported browser, such as Chrome, Safari, Edge, or Firefox. That tab doesn't need to be the one you're currently browsing in. Notifications will appear in the style of your operating system; in Windows, they'll appear in the bottom-right corner, and in macOS they'll appear in the upper-right corner.
Click a notification when it appears.
The email that triggered the notification opens in a browser pop-up window.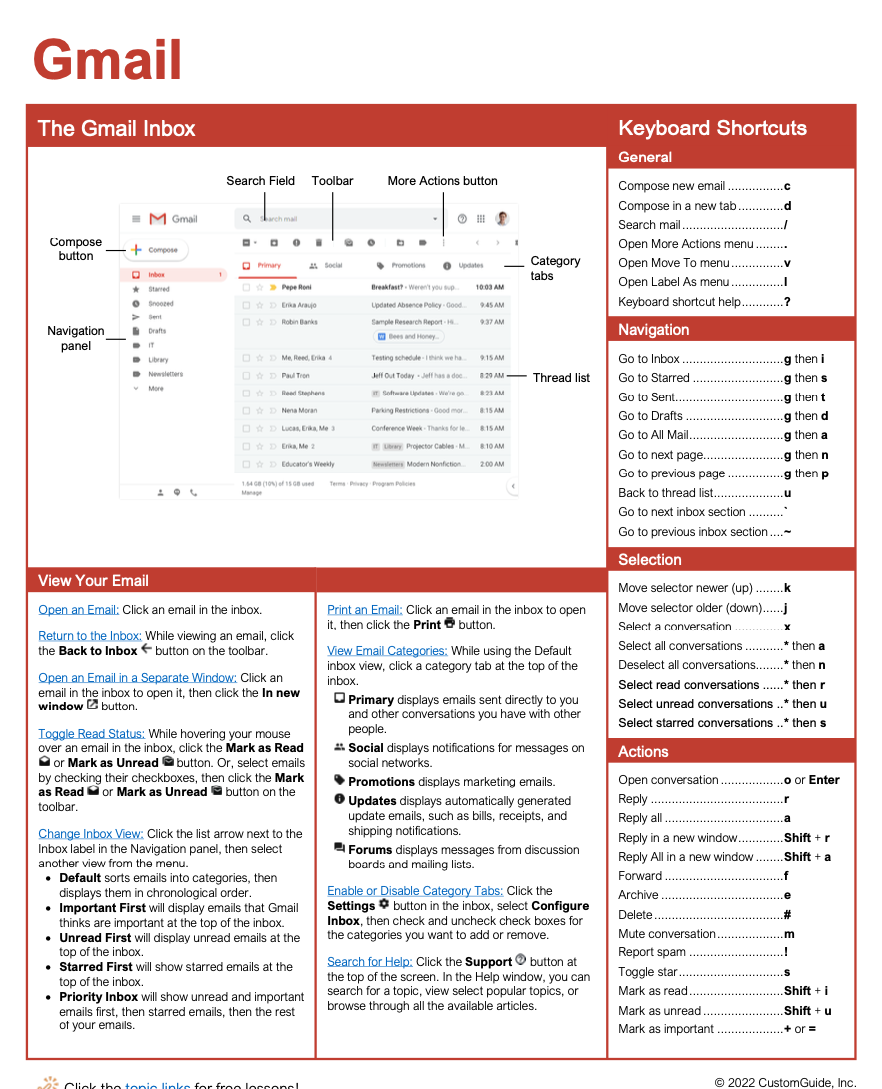 FREE Quick Reference
Click to Download
Free to distribute with our compliments; we hope you will consider our paid training.