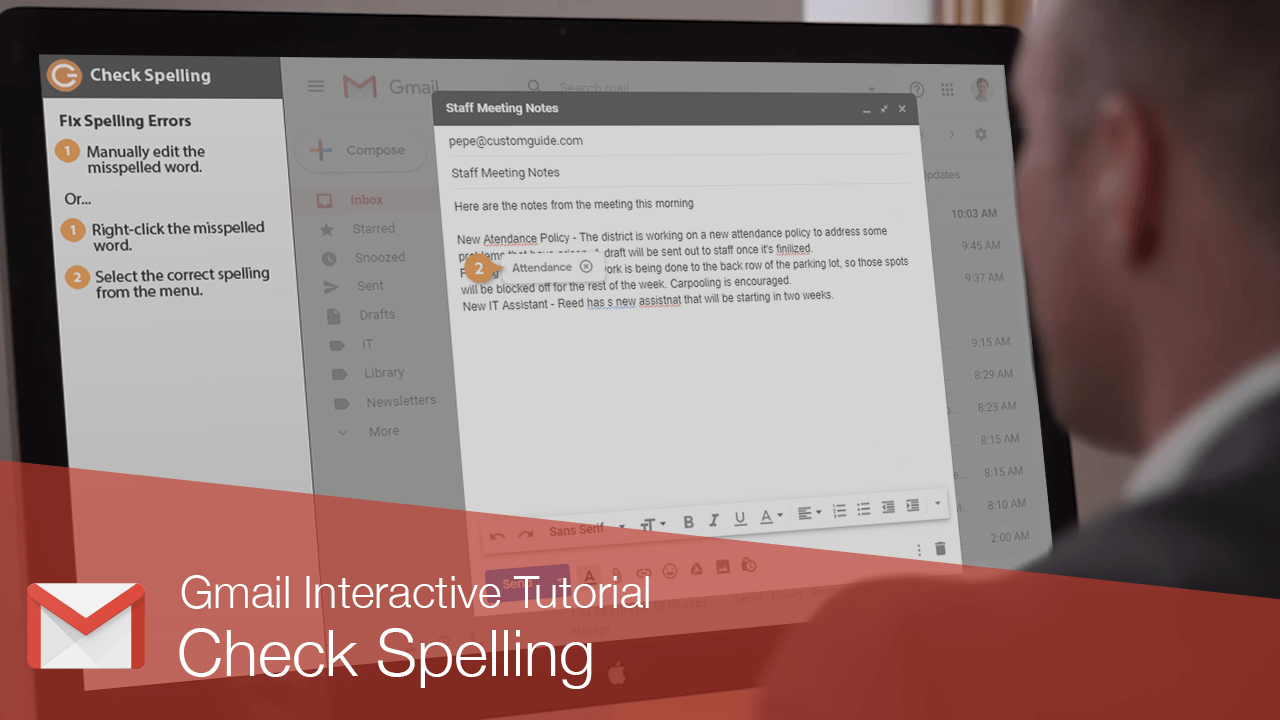 Your spelling will be automatically checked as you compose messages. Common mistakes will be automatically fixed as you type, while other misspelled words will be underlined in red.
When you do misspell a word, and see that it's been underlined in red, you can fix it yourself by going back and fixing it manually. You can also get help to fix a misspelled word if you're not sure of the correct spelling.
Right-click a misspelled word.
Select the correct spelling from the menu.
The misspelled word is fixed using the dictionary spelling.
If you have a longer email with formatting that makes it tougher to see red underlines, you can run a spell check to highlight misspelled words.
Click the More options ? button.
Select Check spelling.
Misspelled words are now highlighted in red, in addition to the underline, making it easier to identify mistakes.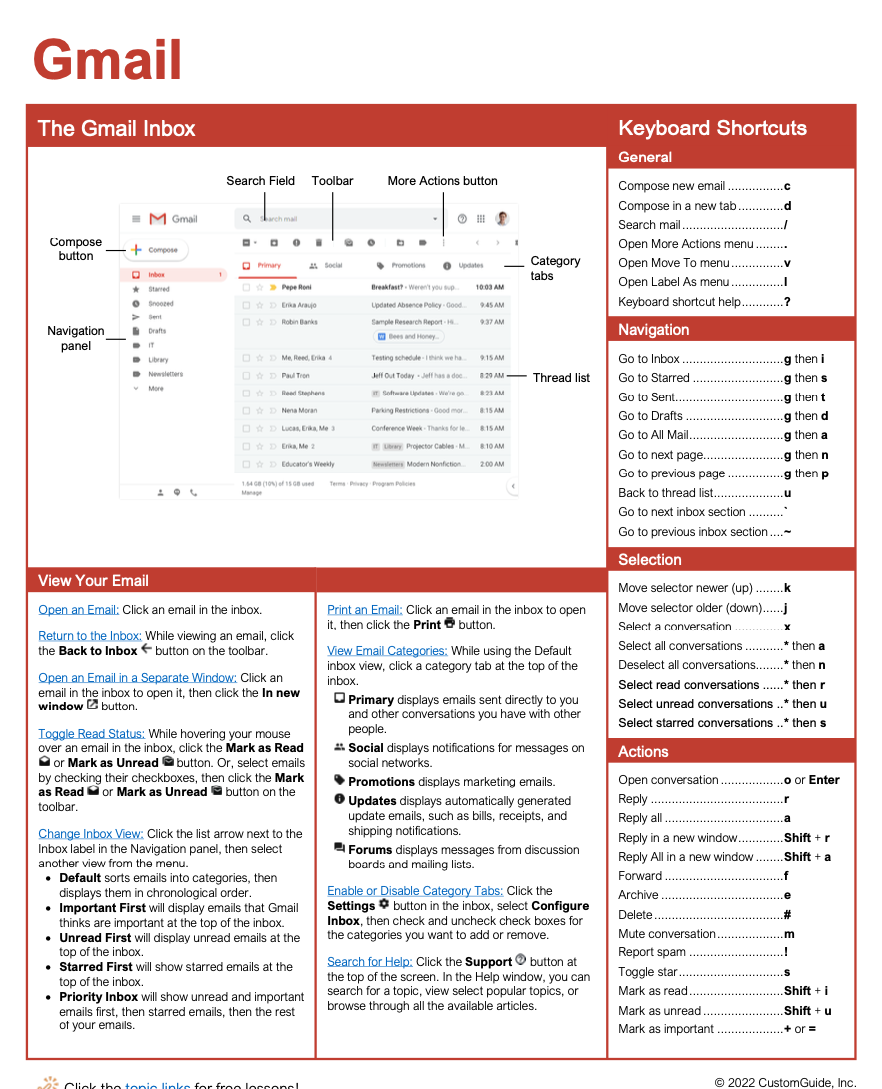 FREE Quick Reference
Click to Download
Free to distribute with our compliments; we hope you will consider our paid training.