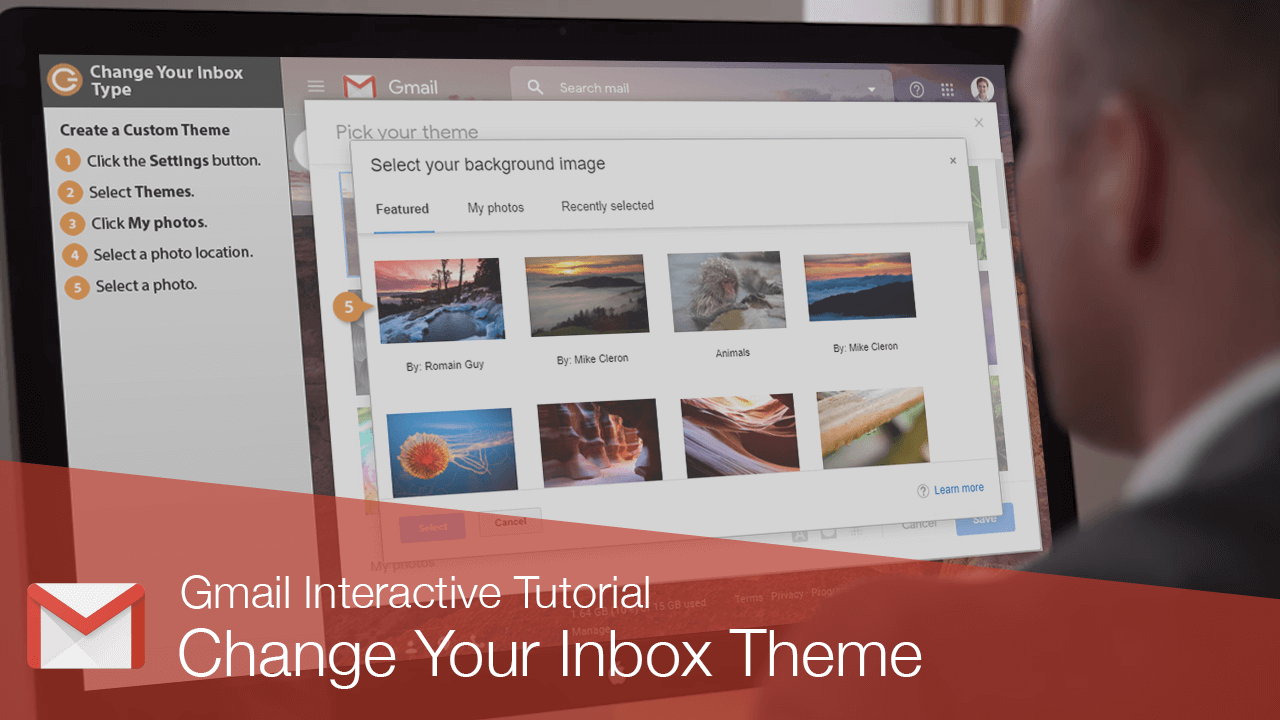 If the plain white background of your inbox is getting boring, you can change themes to give it a more interesting look.
Click the Settings button.
Select Themes.

A themes gallery appears, showing a variety of themes to choose from. The top of the gallery shows some curated images you can use as a background.

Select a theme from the gallery.
Click Save.
The background of the inbox changes to the picture you chose.
You can also create a theme from a larger set of photos, or from photos in your Google Photos library, instead of choosing from the gallery.
Click the Settings button.
Select Themes.
Click My photos.

Here you can choose between sources for additional photos

Featured shows a larger gallery of curated background images.
My photos shows all of the pictures you've uploaded to Google Photos.
Recently selected shows photos you've used recently, if you want to go back to a custom theme you've used before.

Select a photo location.
Select a photo.
Click Select.

The photo is set as your inbox background.

Once a photo has been selected, you can customize some additional options.

Text Background lets you choose whether the theme should use dark text on a light background, or light text on a dark background.
Vignette lets you add a darkening effect around the corners and edges of the photo.
Blur lets you choose whether to blur the selected photo, and by how much.

Customize text background, vignette, and blur options.
Click Save.
The theme is updated and applied to your inbox.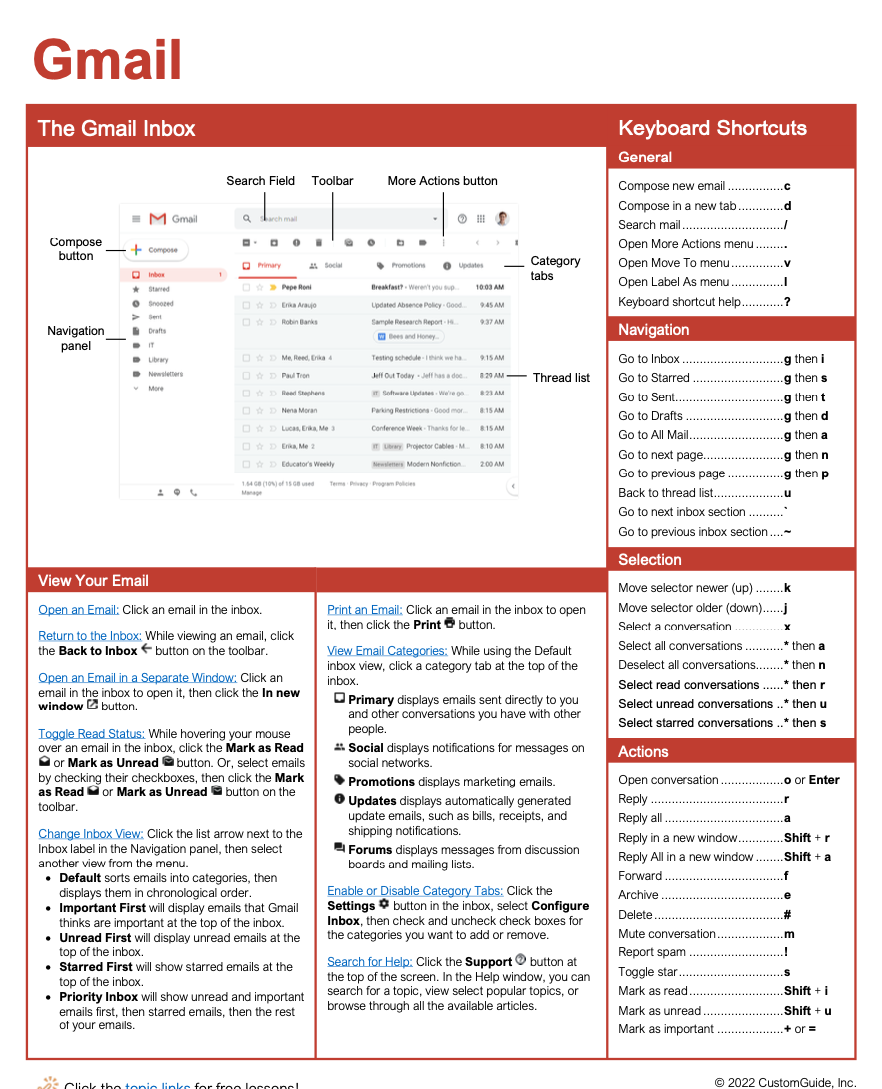 FREE Quick Reference
Click to Download
Free to distribute with our compliments; we hope you will consider our paid training.