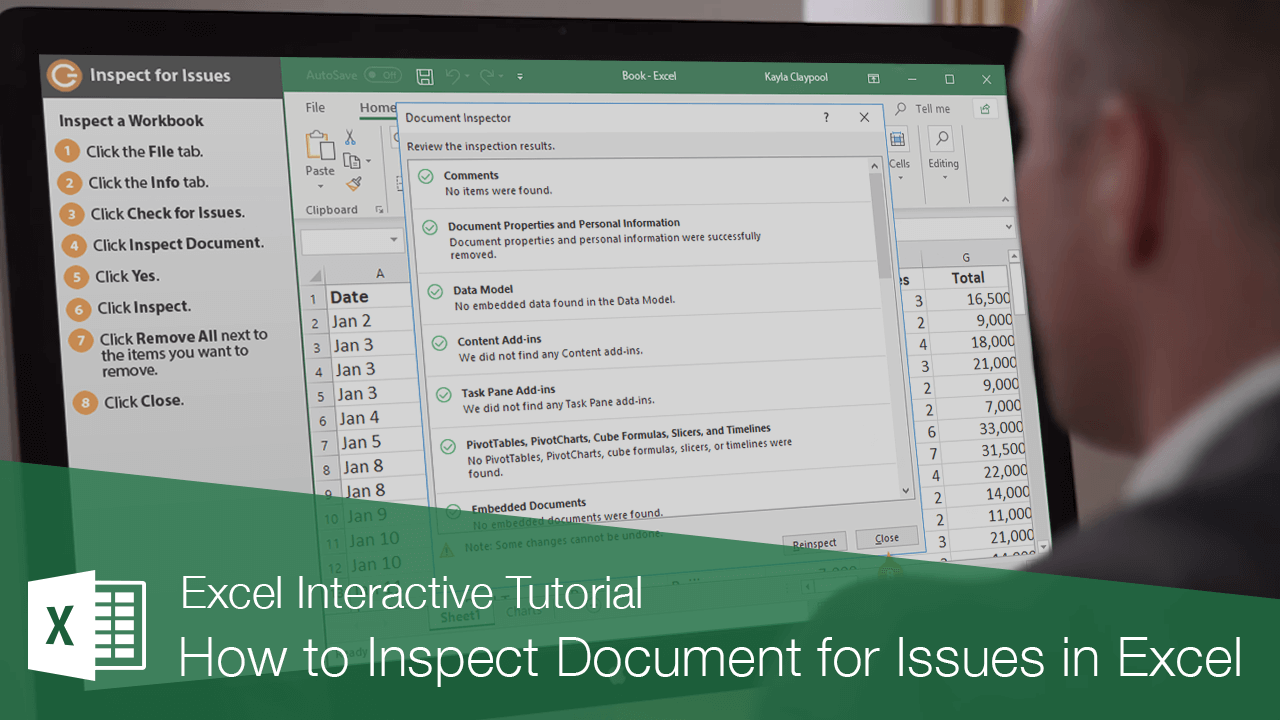 Excel has several features that help you make sure workbooks look and work the way you want them to before you distribute them to others.
Excel comes with many options that help you prepare a workbook for distribution.
Check the workbook for hidden information, such as personal information; custom XML data; and other hidden or embedded information. This hidden information has the potential to reveal details about your organization or about the workbook itself that you might not want to share publicly. You can remove this hidden information before you share the workbook with other people.
Click the File tab.

Click Info.
Click Check for Issues.
Click Inspect Document.

Click Yes.

There's a variety of items you can check for within your workbook. Look through the list and identify the hidden content you want to inspect.

Check the box for the items you want to inspect.
Click Inspect.

Click Remove All next to the Items you want to remove.
Click Close.
The hidden data is removed from the workbook and will not been seen by others.
The Accessibility Checker looks for anything that people with disabilities might find difficult to read. It even tells you why you'd want to fix the detected issue.
Click the File tab.

Click Info.
Click Check for Issues.
Click Check Accessibility.

Click an item in the Accessibility Checker pane.
Excel jumps to the sheet with the problematic object and selects it so you can easily make changes.
If you'll be sharing your workbook with others who have an earlier version of Excel, you'll want to run the Compatibility Checker to detect any information that may not be available to those individuals.
Click the File tab.

Click Info.
Click Check for Issues.
Click Check Compatibility.

Excel 2019 has some features that aren't available in earlier versions of the software. The Compatibility Checker identifies these and lets you know what will happen to the worksheet elements if the file is opened in another version of Excel.

Click OK.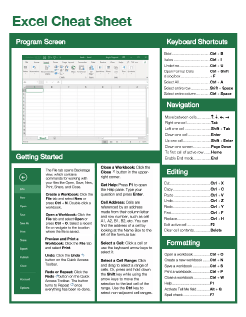 FREE Quick Reference
Click to Download
Free to distribute with our compliments; we hope you will consider our paid training.