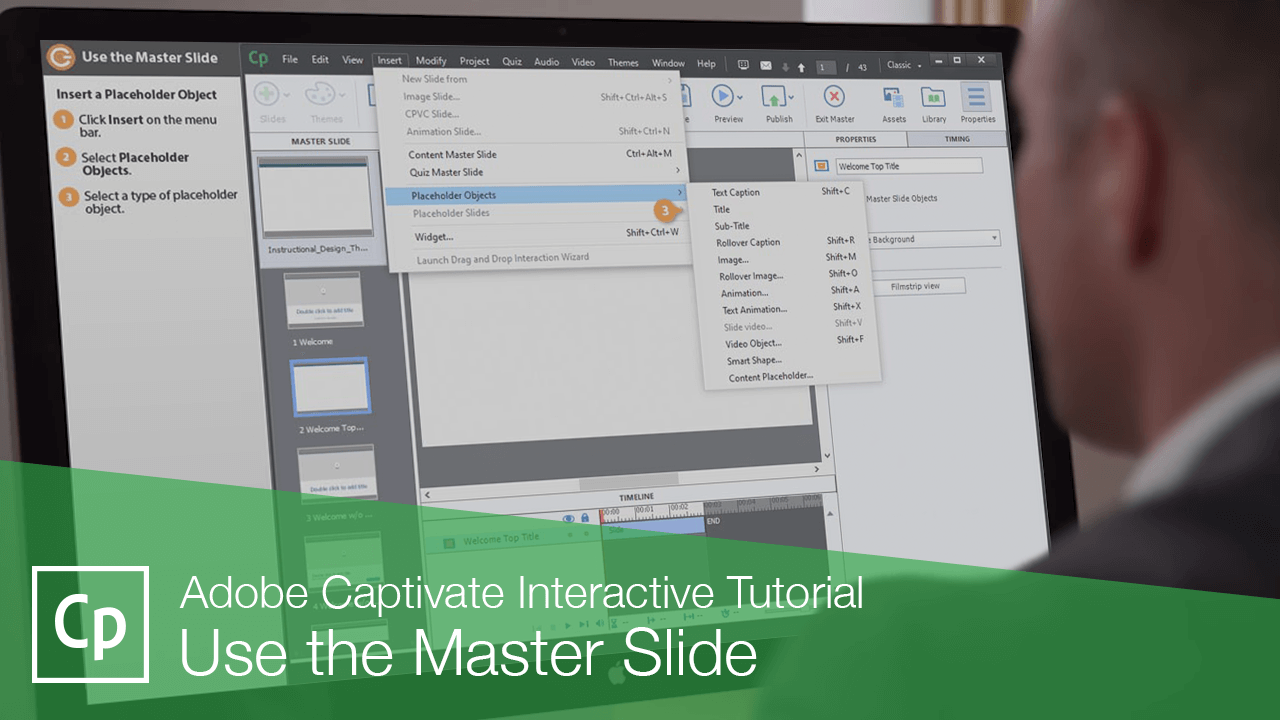 Captivate uses Master Slides to lay out the design elements on the different types of content slides. Captivate includes a lot of master slide layouts that you can use. You can also create your own master slide layouts, then insert slides based on layouts into your projects.
Click Window on the menu bar.
Select Master Slide.
The Master Slide panel appears in the left pane in place of the filmstrip. You can close the master slide panel and return to the filmstrip by clicking the Exit Master button on the toolbar.
The master slides used by the current theme are all shown here. The theme's first master slide, in this case the Welcome slide, is shown.
Click the top slide in the Master Slide pane.
Click Insert on the menu bar.
Select Content Master Slide.

Give the new content master slide a name in the Properties panel.

This name will appear in the Insert a Slide menu when adding slides to the project filmstrip.

Add text, shapes, and objects that will appear on the slide when used in a project.
You can also insert content placeholders. Placeholders are special text and image boxes that will prompt you to fill them in when you insert the slide into your project.
Click Insert on the menu bar.
Select Placeholder Objects.
Select a type of placeholder object.

There are plenty of different types of placeholders you can insert, but the most common one's you'll use are the text captions and image placeholders.

Format the placeholder object's size, position, and style options.
Once the content master slide is updated, it can be inserted into the project.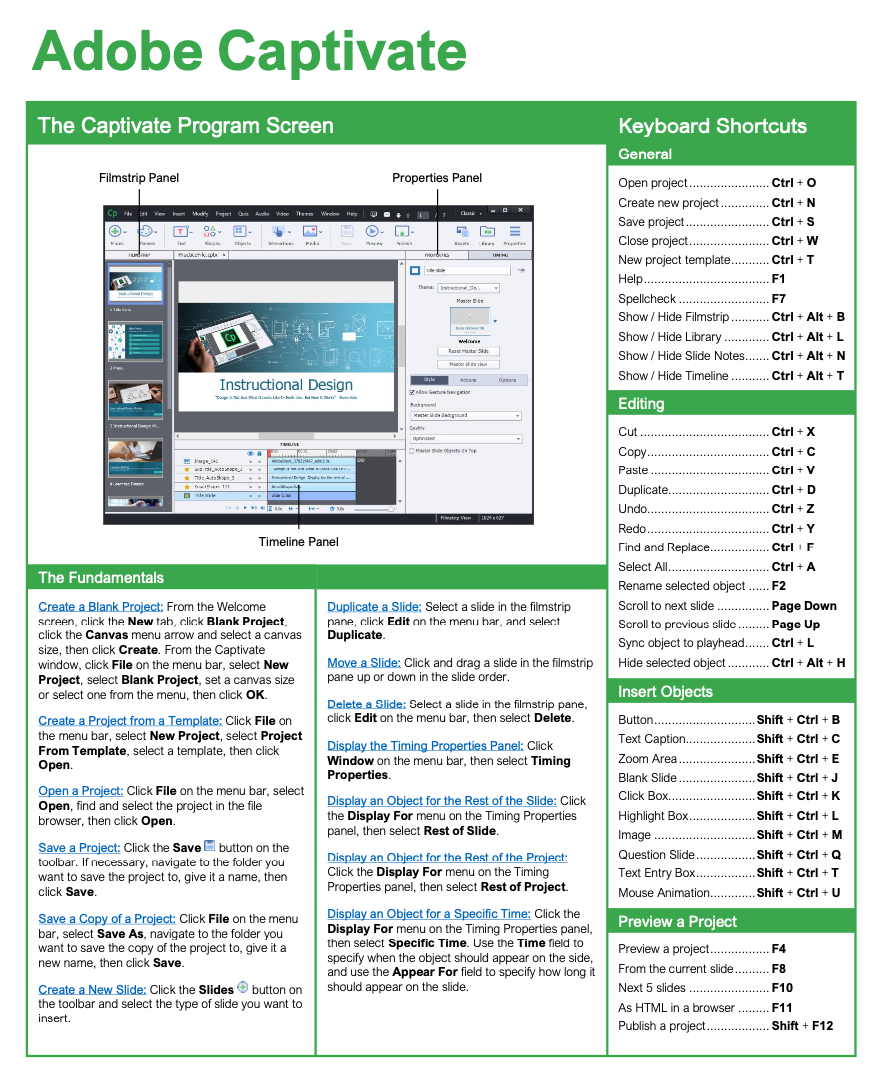 FREE Quick Reference
Click to Download
Free to distribute with our compliments; we hope you will consider our paid training.