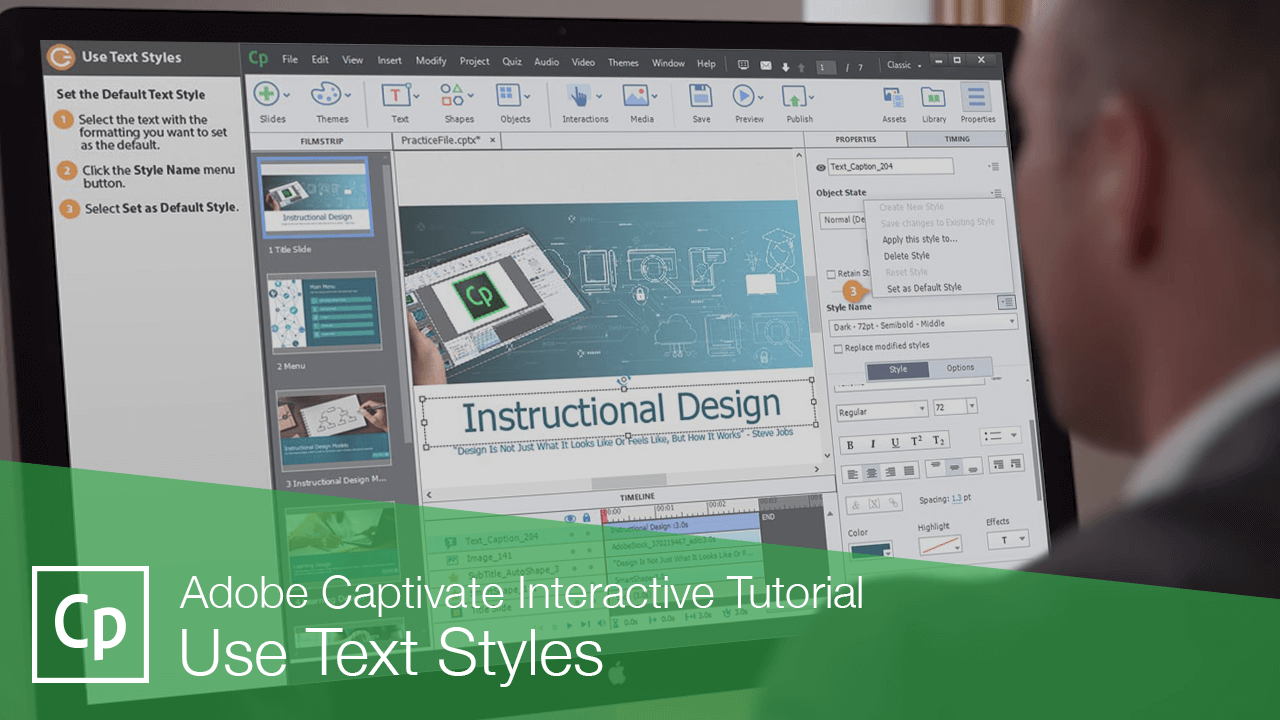 Text styles are predefined combinations of font type, color, size, and position that you can use to quickly and consistently format text throughout a project.
Select a text style option.
Now, if the text formatting is close to what you want but not quite right, you can make changes and save a new style for future use.
Select the text you want to format.
Use the Properties panel to update the text formatting.
Click the Style Name menu button.
Select Create New Style.

Type a name for the new style.
Click OK.
The new style is saved and is now available to select in the Text Style menu.
If you have a style you know you are going to use frequently, you can set it as the default text style so all new text captions will have the style applied.
Select the text with the formatting you want to set as the default.
Click the Style Name menu button.
Select Set as Default Style.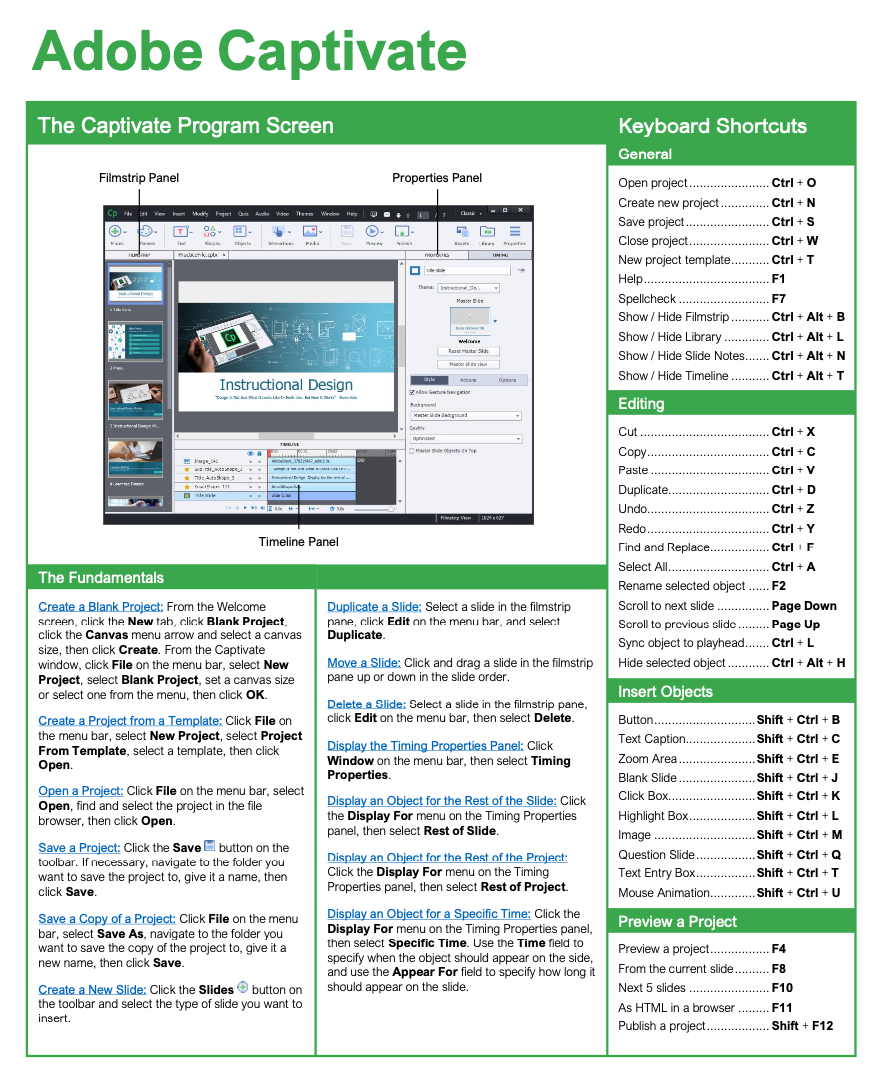 FREE Quick Reference
Click to Download
Free to distribute with our compliments; we hope you will consider our paid training.