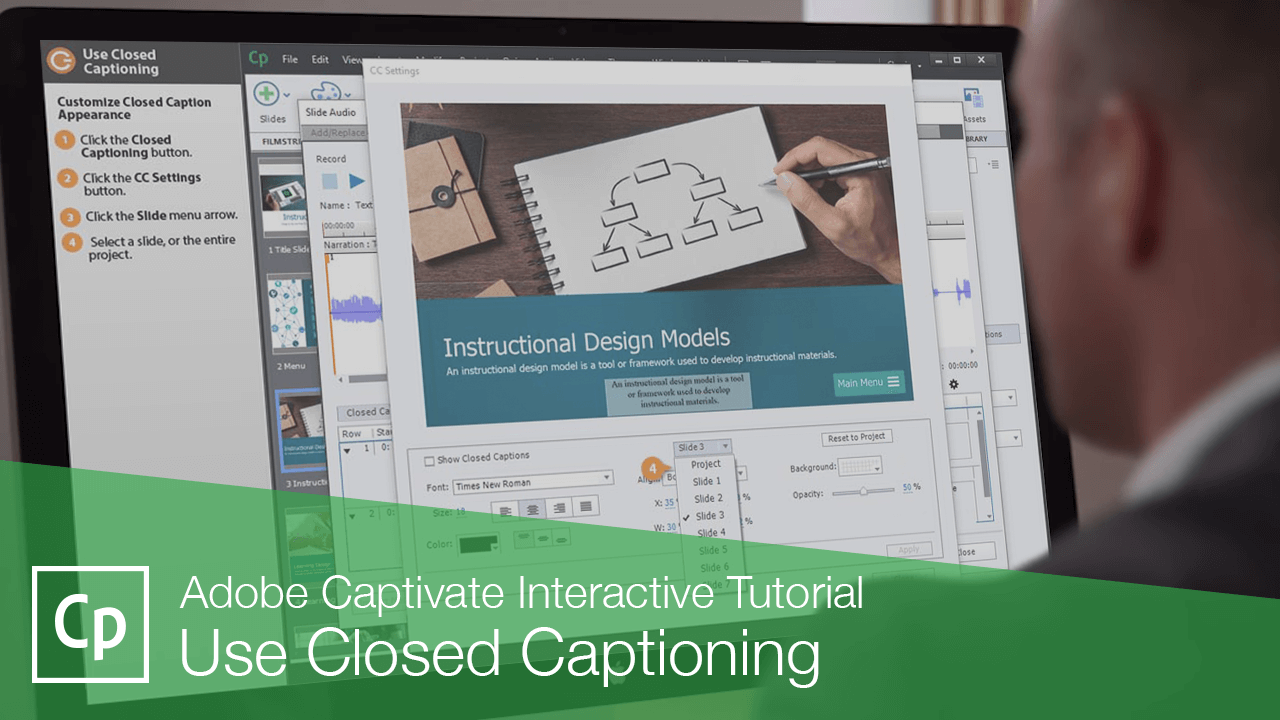 If you're using audio narration in a project, you can create closed captioning to go with it. Closed captions use the Slide Notes field for the text that will be displayed, so first make sure that the Slide Notes pane is displayed.
Click Window on the menu bar.
Select Slide Notes.

The Slide Notes pane opens. If you had previously generated text-to-speech audio for some placeholder narration, it will appear here.

Click the Add Slide Note button to add a slide note (if necessary).
If you have a slide with longer narration, you can split it up into multiple slide notes and adjust the time that each note appears.
Check the Audio CC checkbox next to a note.
Click the Closed Captioning button.

Click the CC Settings button.

The CC Settings window opens up for the selected slide, previewing how the closed captions will look.

Click the Slide menu arrow.
Select a slide, or the entire project.
Use the options to customize the appearance of the text and background.

The size and position of the caption box is represented as percentages of the project's size, instead of pixels.

Click Apply.
Click Close.

Click Close.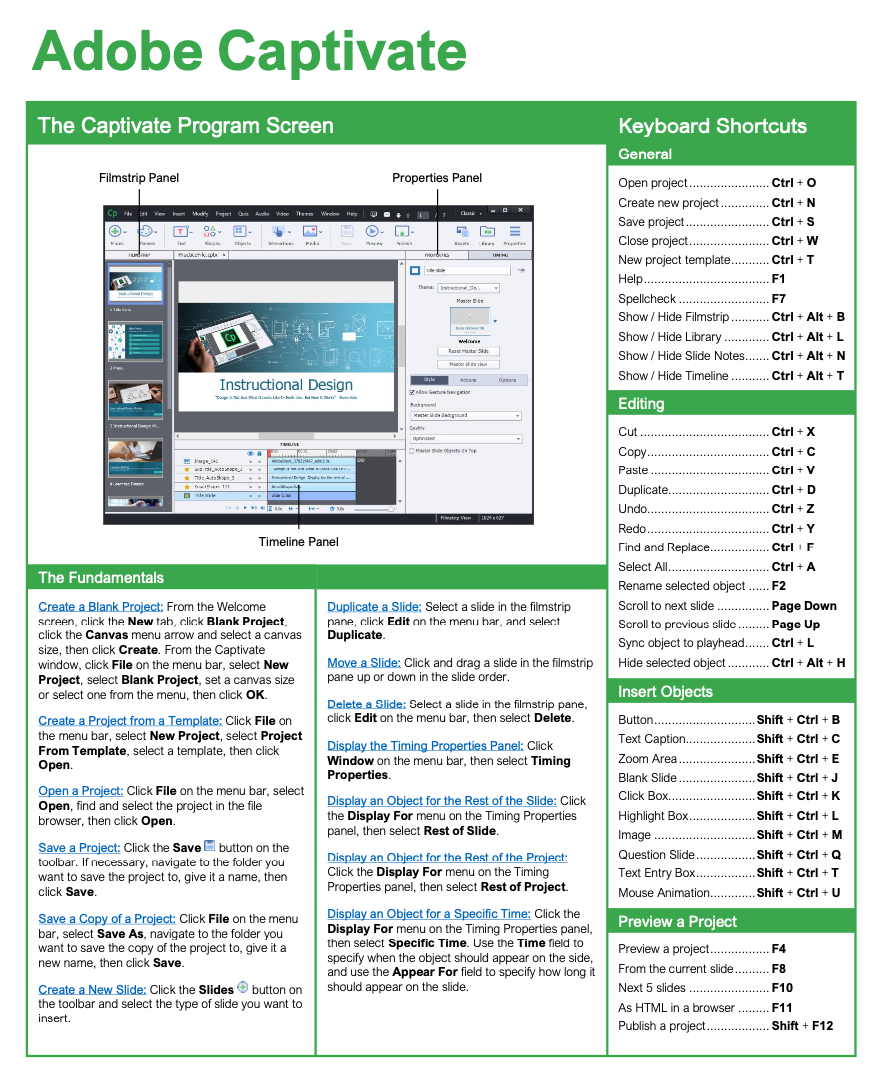 FREE Quick Reference
Click to Download
Free to distribute with our compliments; we hope you will consider our paid training.