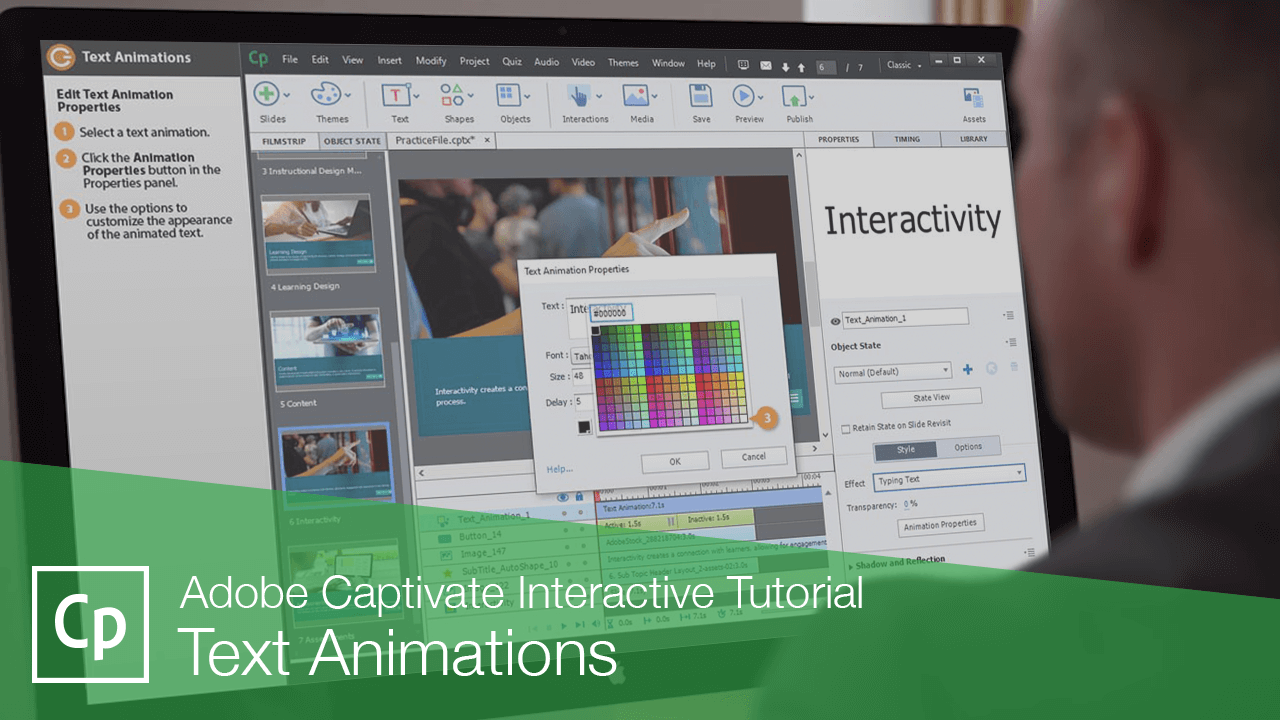 Text Animations are a type of animation you can insert into a project that will animate the appearance of text onto a slide. You can use these to simulate someone typing onto the screen.
Select a text animation.
Click the Animation Properties button on the Properties panel.

The Text Animation Properties dialog box opens up again, and with all of the same options as before.

Use the options to customize the appearance of the animated text.
Click OK.
The text animation is updated.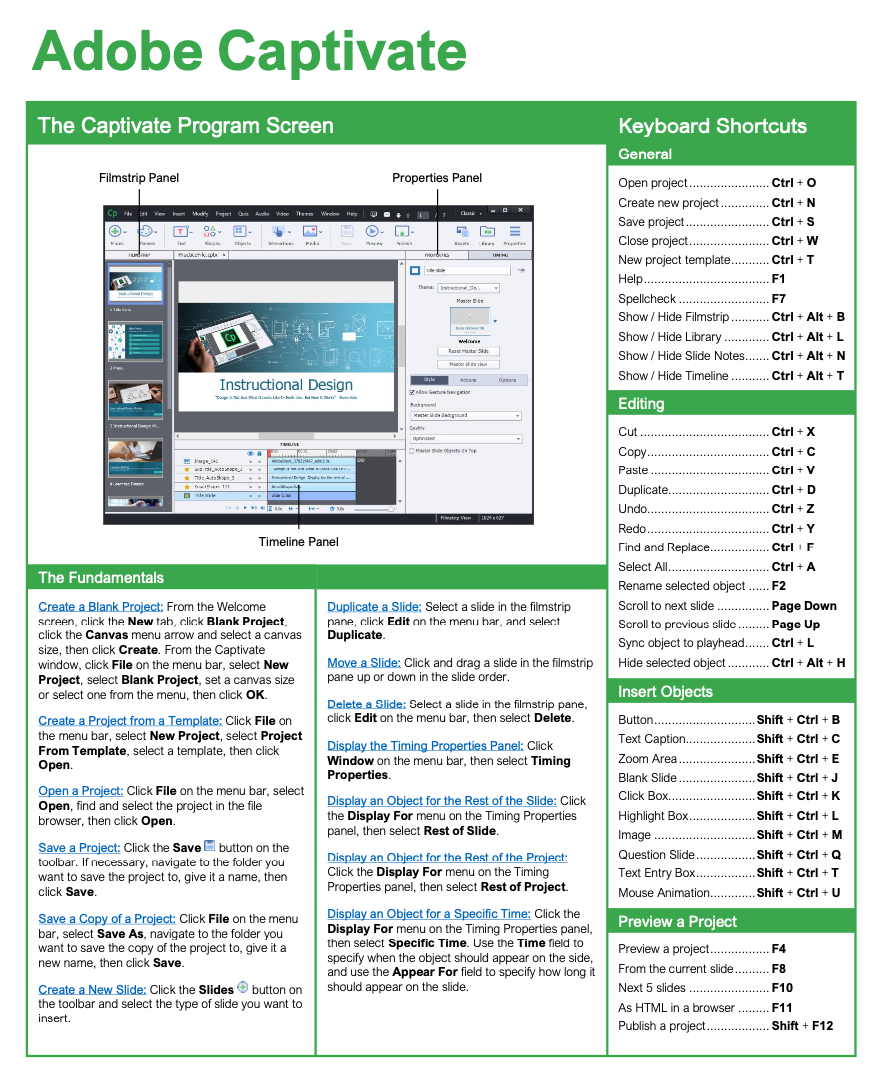 FREE Quick Reference
Click to Download
Free to distribute with our compliments; we hope you will consider our paid training.