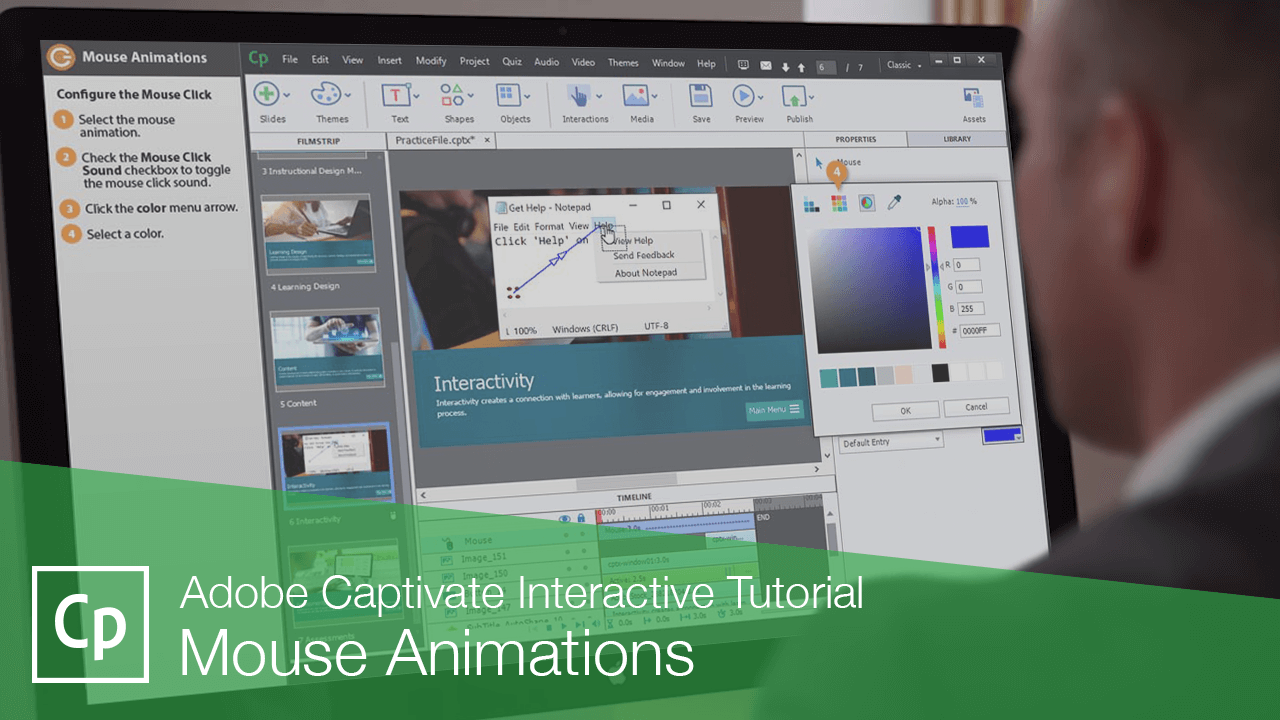 Captivate includes automatic mouse animations you can use to help make software demonstrations more effective.
Click the Objects button on the toolbar.
Select Mouse.
A new mouse animation is inserted, showing an arc between a starting point and an ending point.
Click and drag the start or end point on the mouse path to move it.
While a mouse animation is selected, the Properties panel switches to show the mouse animation's properties.
When the mouse animation ends, and the pointer reaches its end position, you can choose whether or not it plays a mouse click sound and animation.
Select the mouse animation.
Check the Mouse Click Sound checkbox to toggle the mouse click sound.

Click the color menu arrow.
Select a color.
Finally, let's change the timing of the mouse animation, so that it lines up with the timing of the other objects on the slide.
Click and drag a side edge of the animation on the timeline to adjust its beginning or end.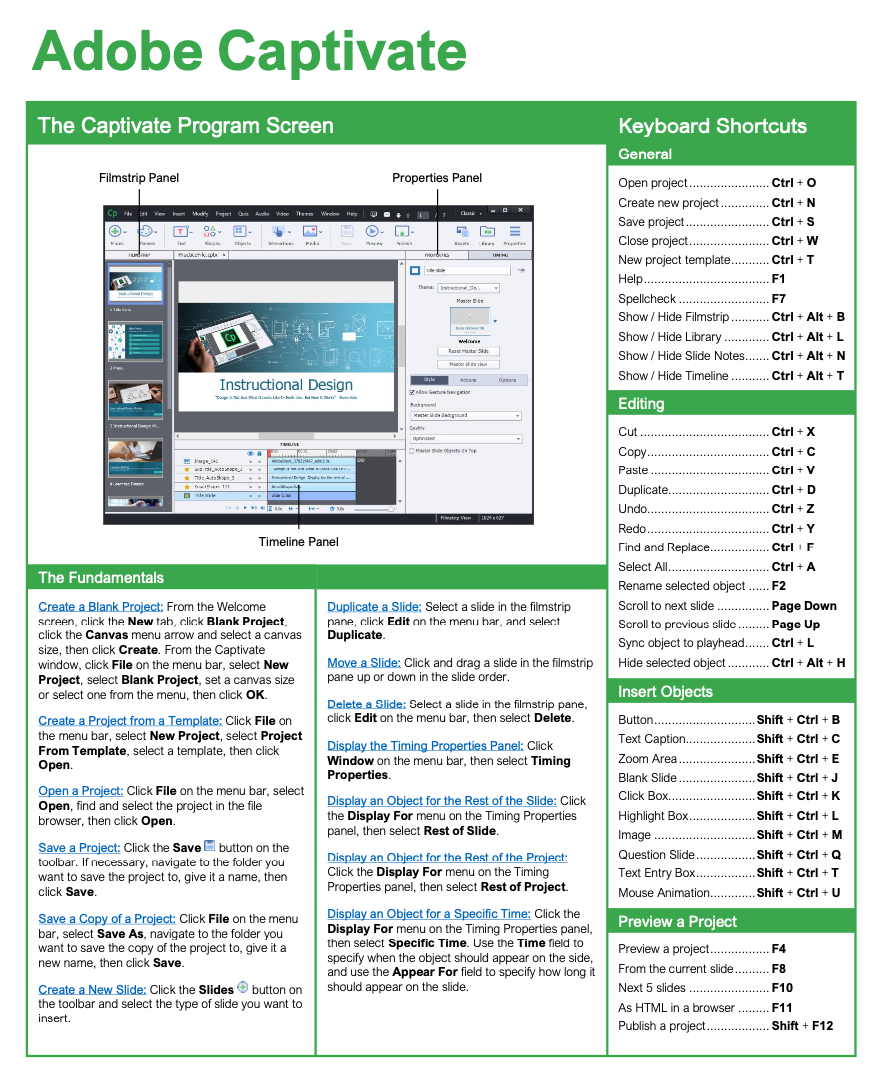 FREE Quick Reference
Click to Download
Free to distribute with our compliments; we hope you will consider our paid training.