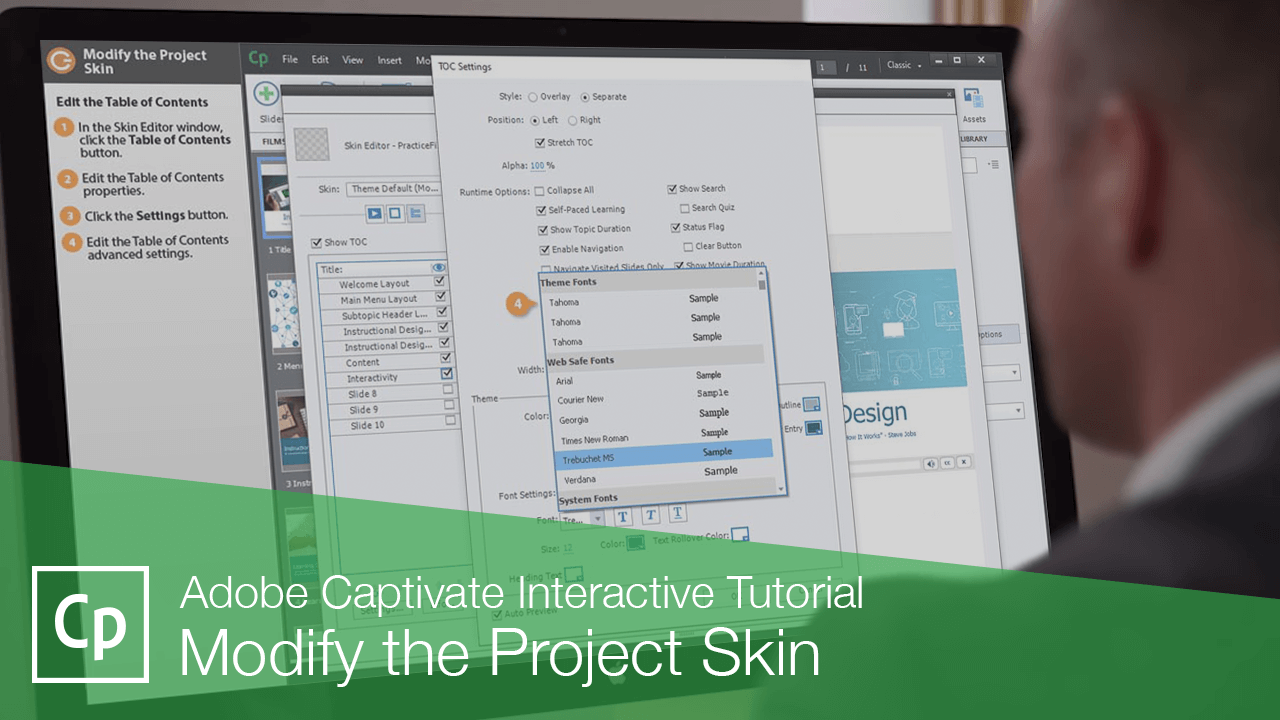 A project's skin refers to the appearance of a project's playback controls, border, and table of contents. You can customize the appearance and layout of these to change the appearance and functionality of your project.
Click Project on the menu bar.
Select Skin Editor.
The skin editor opens, showing a preview of how the project will look with its current playback controls and border.
You can select a skin theme from the menu, or set up your own and save it for later use.
Edit the playback controls settings.
As you can see, you can toggle visibility of the playback controls entirely, hide it during quizzes, and choose whether it overlays the project or not.
You can also choose a design theme for the playback controls bar, or just edit the colors on your own.
Next, you can control the position and layout of the controls bar using these menus.
In the Skin Editor window, click the Borders button.
Edit the project's border properties.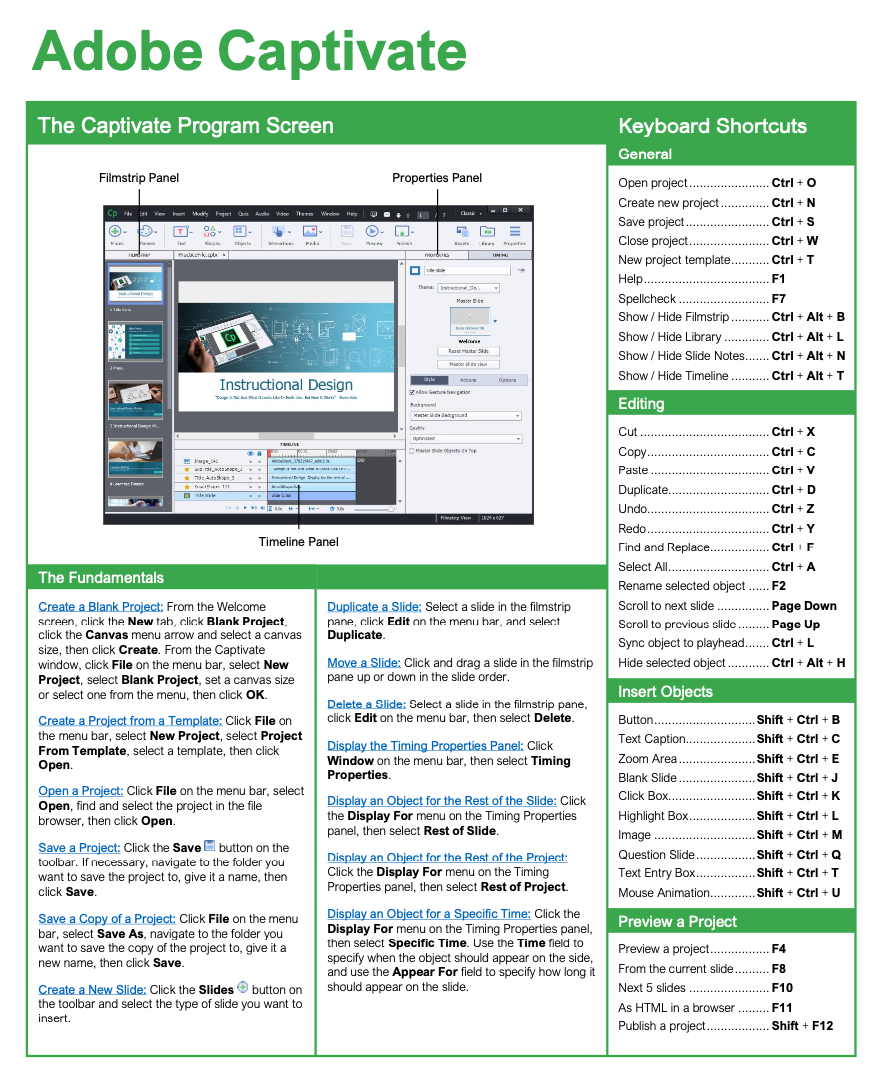 FREE Quick Reference
Click to Download
Free to distribute with our compliments; we hope you will consider our paid training.