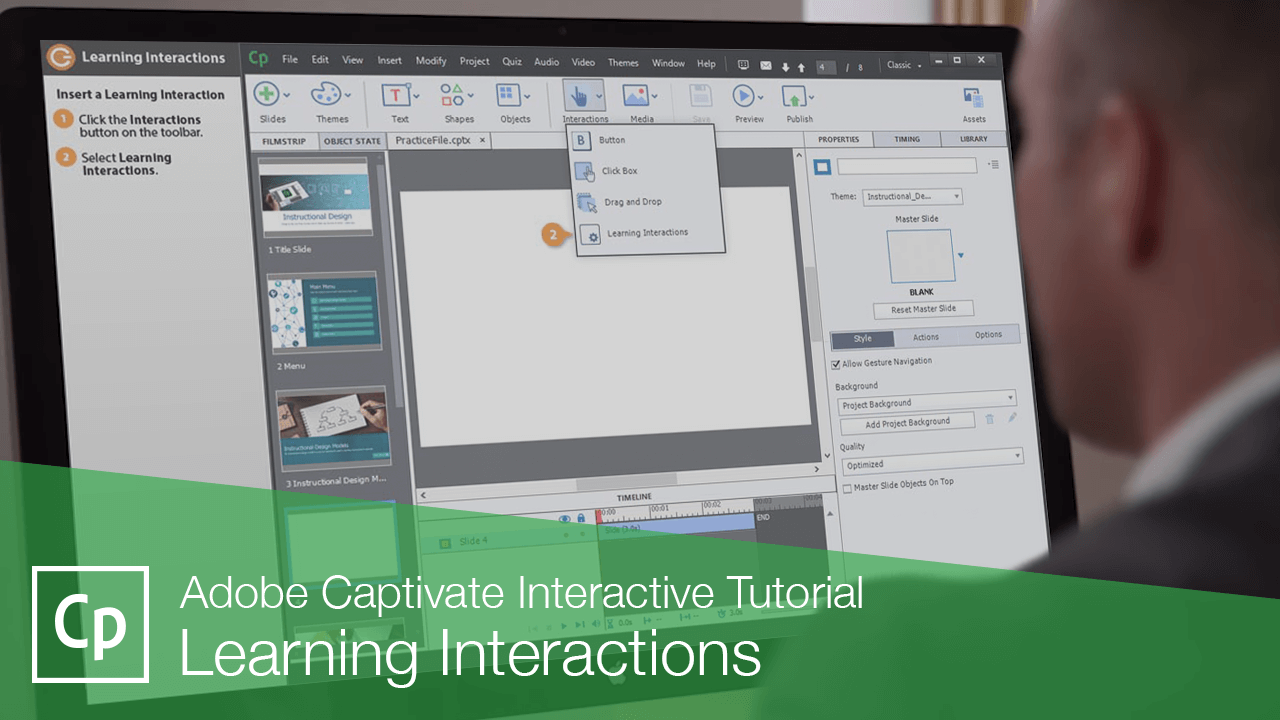 A learning interaction is a pre-made customizable widget that you can insert into your project. You can use one to add a lot of text under several headings into a single slide, allowing the user to interactively reveal that text piece by piece.
You can also use certain types of learning interactions to provide an image gallery or glossary of terms.
The learning interaction is added to the slide. If you need to change anything about it, you can always get back to the properties window by double-clicking the learning interaction.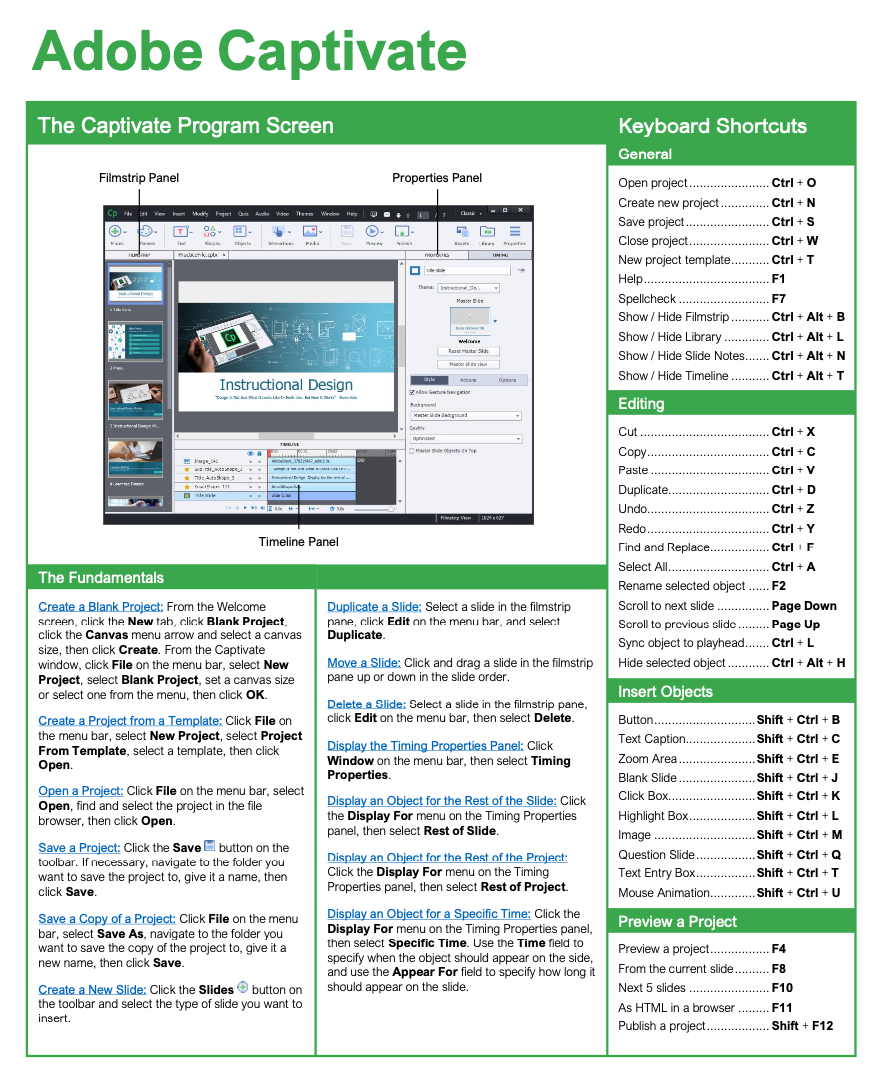 FREE Quick Reference
Click to Download
Free to distribute with our compliments; we hope you will consider our paid training.