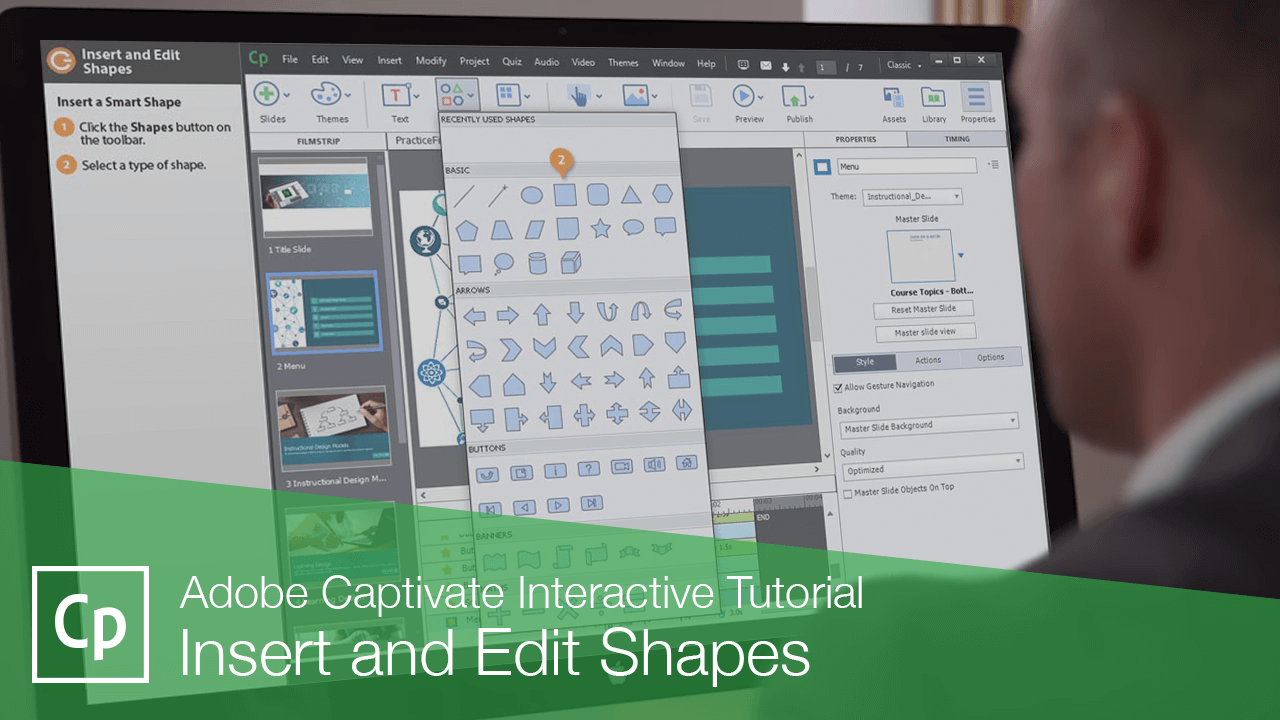 A smart shape is the most basic type of object you can add to a project, but they're also very versatile. There are lots of different types of shapes you can insert, and they can be edited to take on all kinds of appearances.
Select a type of shape.

Click and drag to draw the shape on the stage.
The shape is inserted. If we didn't get it the right size initially, the sizing handles allow you to make it bigger or smaller by clicking and dragging the edges or corners.
Select a shape.
Edit the shape's properties in the Properties panel.

Shape name.
Fill style, color, and opacity.
Stroke style, color, and width.
Drop shadow or reflection.
Double-click a shape.
Type text.
Format the text in the Character section of the Properties panel.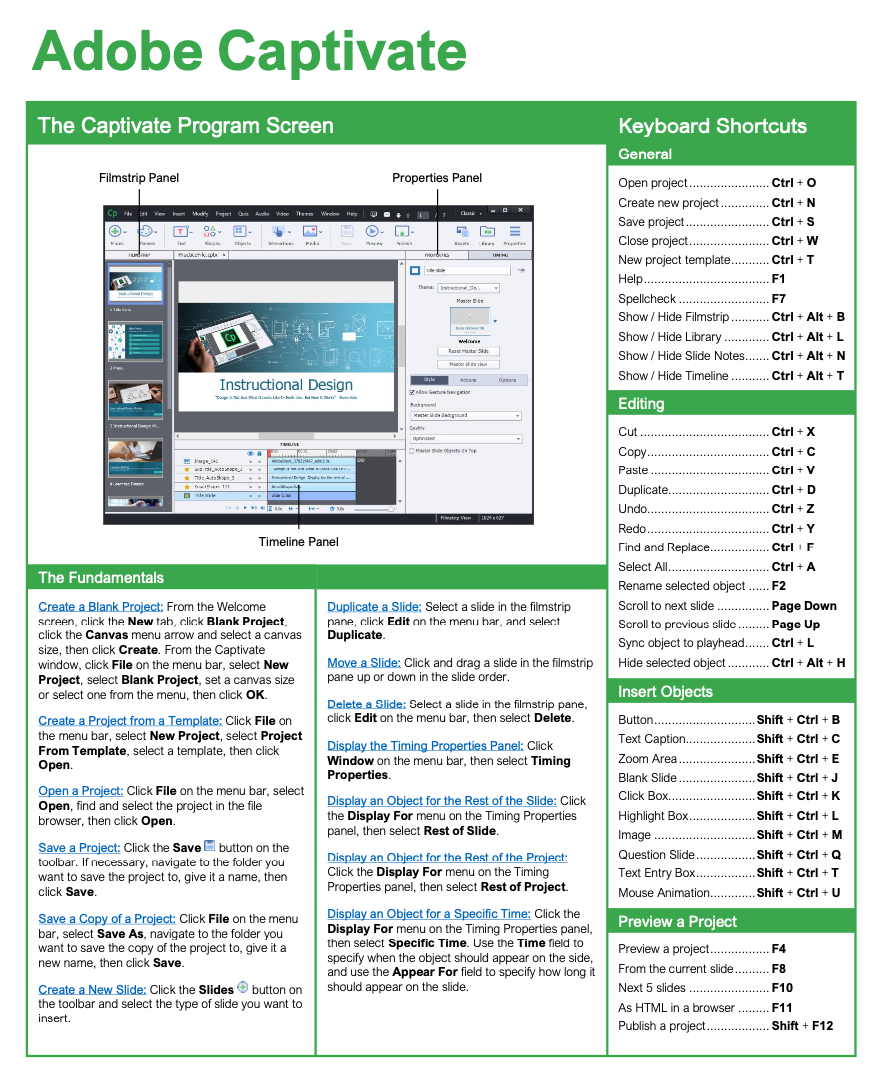 FREE Quick Reference
Click to Download
Free to distribute with our compliments; we hope you will consider our paid training.