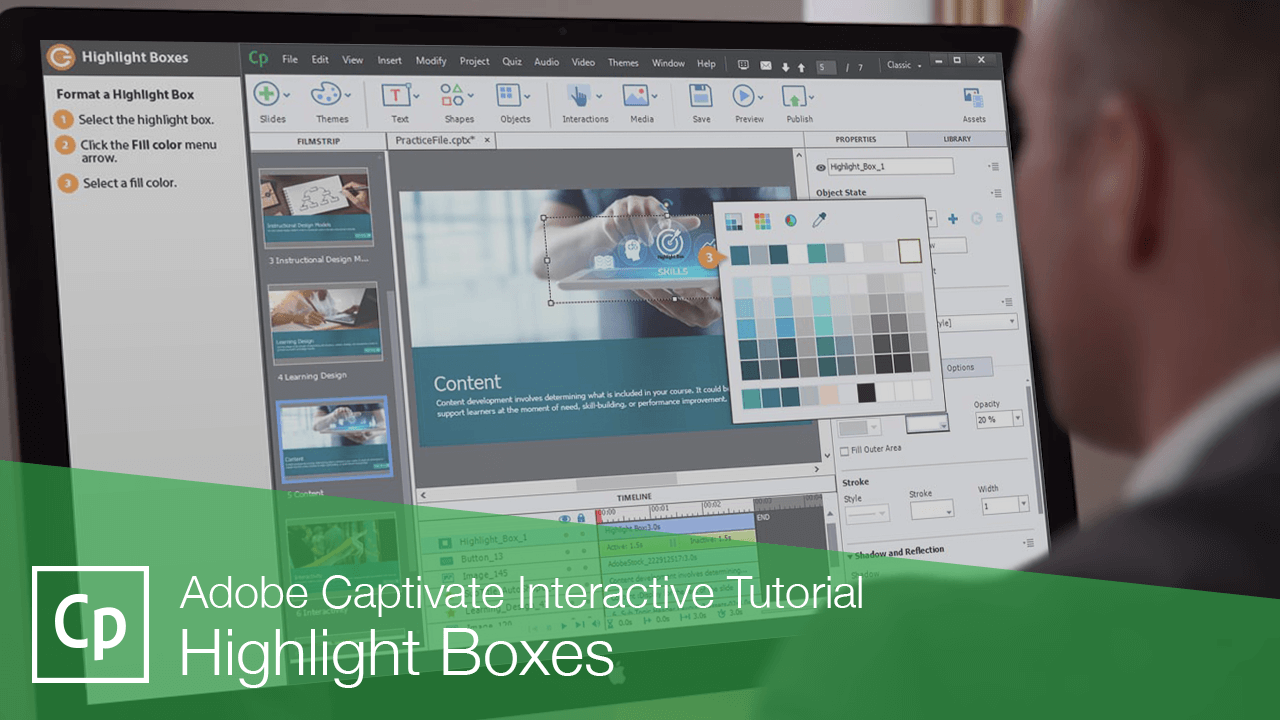 A highlight box is a special type of object that's used to draw attention to a specific part of an image or slide. Let's add a highlight to this slide, drawing attention to the tablet in the image.
Select the highlight box.
Click the Fill color menu arrow.
Select a fill color.

Click the Opacity menu arrow.
Select an opacity level.

Click the Stroke color menu arrow.
Select a stroke color.

Click the Stroke width menu arrow.
Select a stroke width.

Now that the highlight box's appearance has been customized, we can more easily see the effect of the highlight box on the stage.

(Optional) Check the Fill Outer Area checkbox.

By default, the highlight box will dim the area within it using the fill color we set. If you'd rather dim everything except what's inside the highlight box.
Click and drag a side edge of the highlight box bar on the timeline.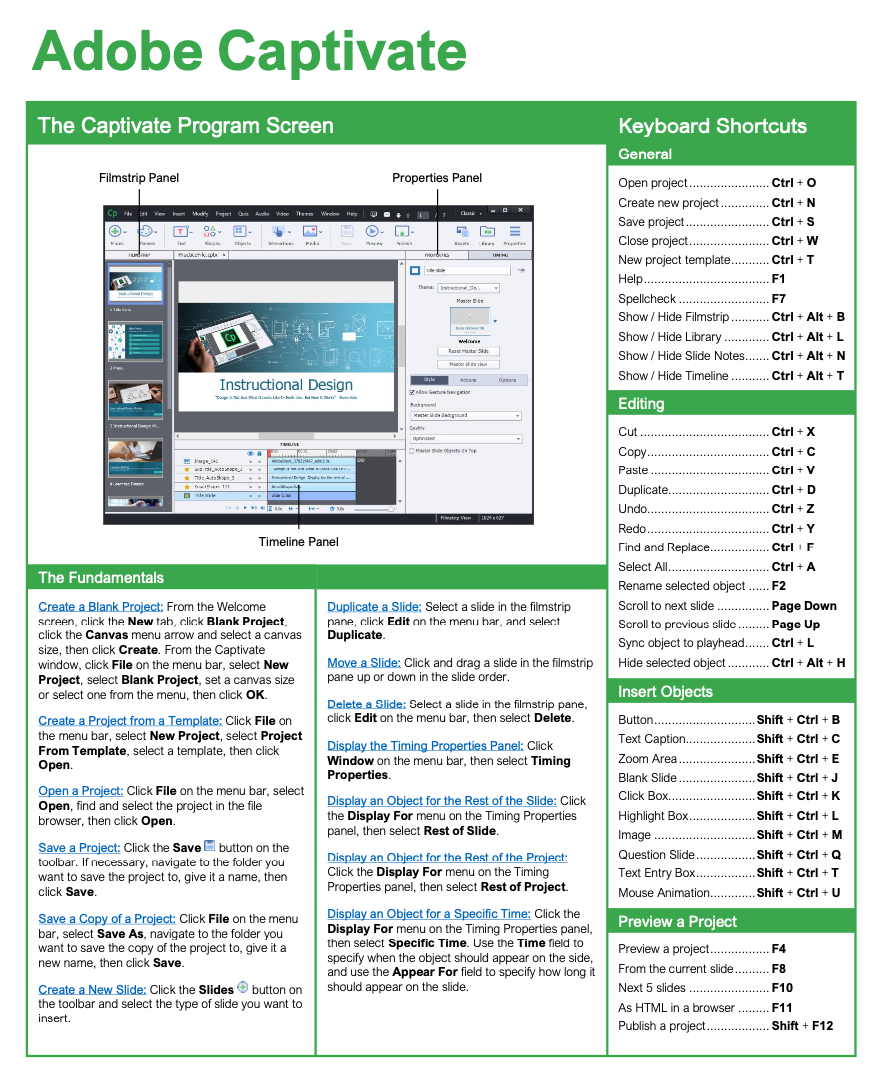 FREE Quick Reference
Click to Download
Free to distribute with our compliments; we hope you will consider our paid training.