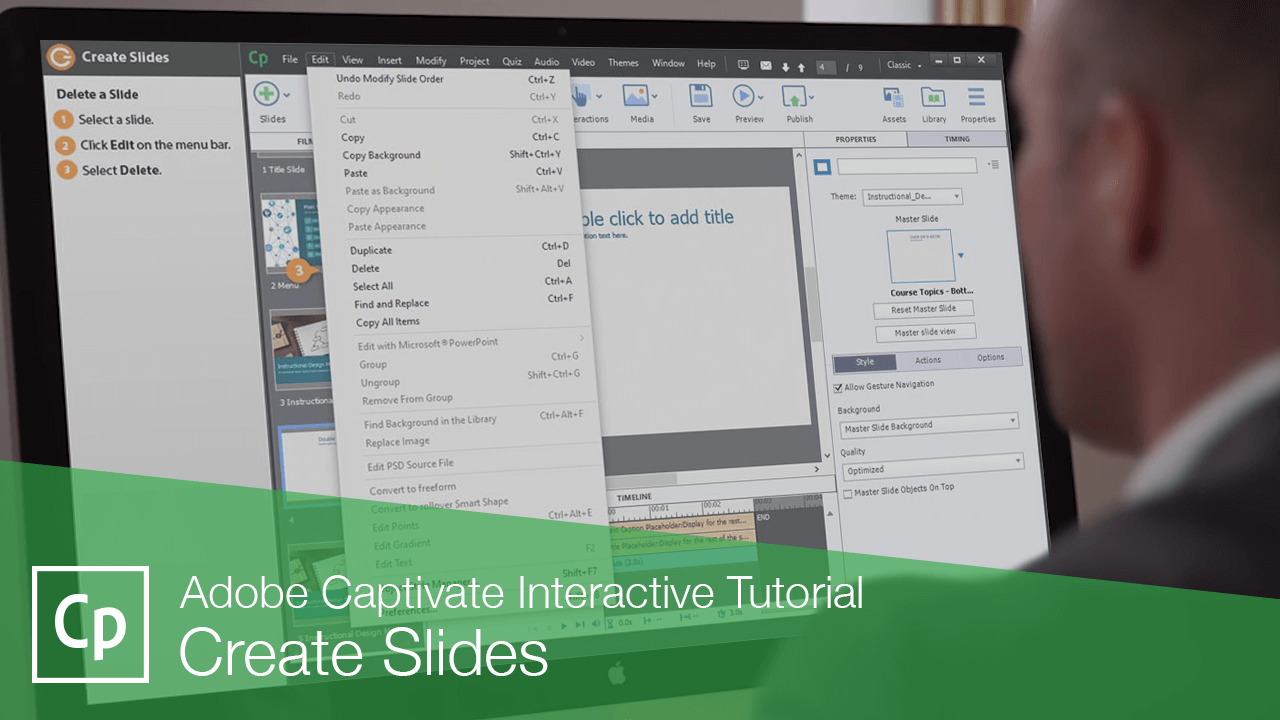 Whether you're creating a project from scratch or editing an existing one, you're going to need to know how to add in new slides.
Click the Slides button on the toolbar.

The Slides menu presents you with several different types of slides that you can insert:

Content: Uses one of the layouts from the slide master, with placeholders you can use to insert text and graphics.
Blank: Won't have any placeholders, leaving an empty canvas for you to work with.
Question: Will include placeholders for a variety of question types. Responses to these questions can be checked and graded.
Knowledge check: Is similar to a question slide, but without the grading of responses.
Software simulation: Select this if you're working in a software simulation project, but need to add an extra slide for a step that you missed.
Video demo: Select this to record additional video for one of those projects.
PowerPoint slide: Imports PowerPoint slides into a project.
360 slide: If you're making a VR project, select a three sixty slide to add another VR image.

Select a type of slide.
A new slide is added, using the same layout as the slide we had selected.
select a slide.
Click Edit on the menu bar.
Select Duplicate.
A copy of the selected slide is added to the filmstrip pane.
Click and drag a slide in the filmstrip pane.
select a slide.
Click Edit on the menu bar.
Select Delete.
The slide is removed from the project.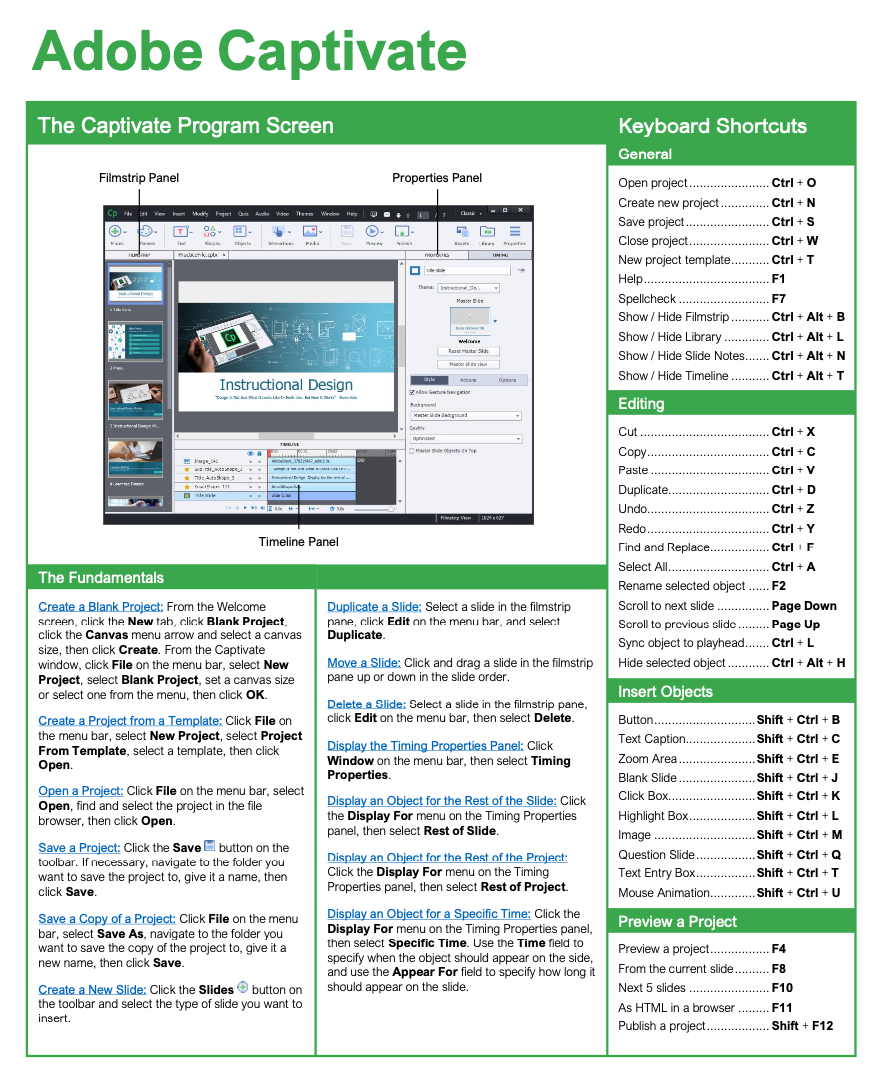 FREE Quick Reference
Click to Download
Free to distribute with our compliments; we hope you will consider our paid training.