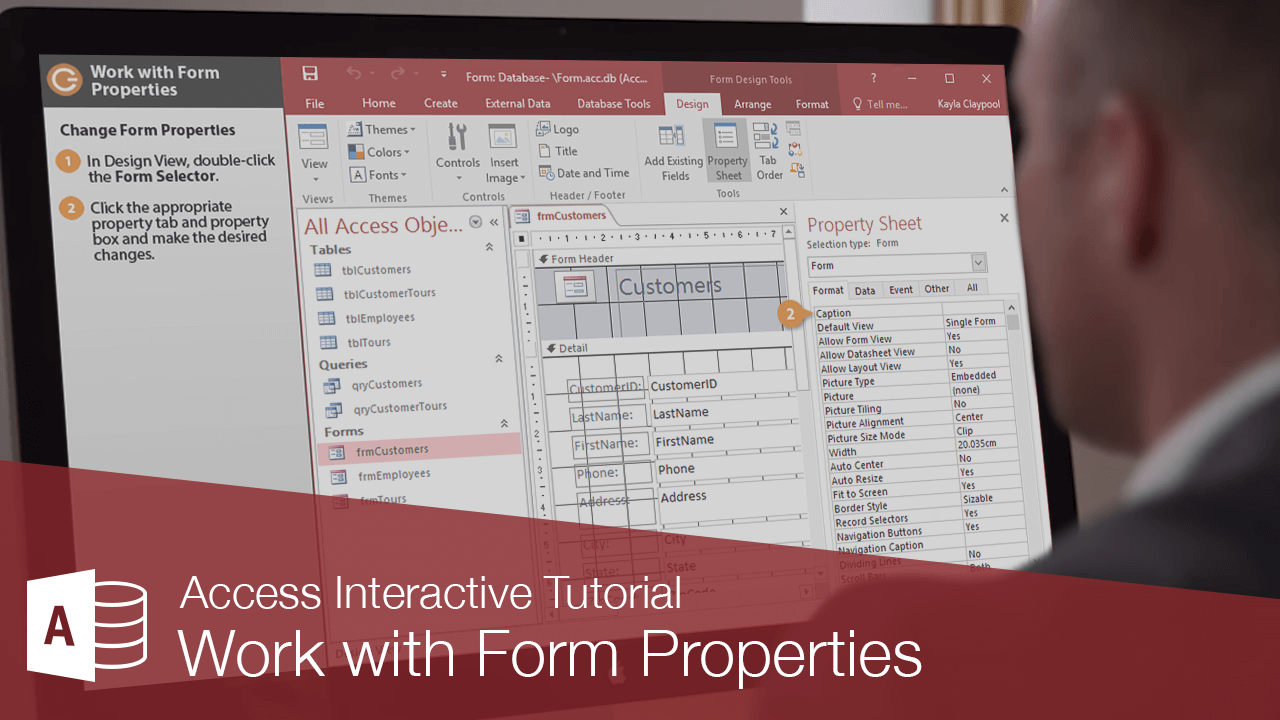 In Design View, double-click the Form Selector.

You can also view and edit form properties in Layout View.

Click the appropriate property tab and property box and make the desired changes.

One of the most important form properties is the Default View property, which determines how many records a form can display at once. Let's take a closer look at this property.

Click the Default View list arrow and select a view option.

You have several options:

Single Form: Displays one record at a time on a form.
Continuous Form: Displays multiple records on a form. The main difference between Datasheet and Continuous Forms is that a continuous form can be customized.
Datasheet: Displays multiple records in a table, using one line per record. Tables and queries display information in datasheets.
PivotTable: Dynamically analyzes information and summarizes it into a datasheet-like table.
PivotChart: Dynamically analyzes information and summarizes it into a chart.
Split Form: Displays a single record on a form and multiple records on a datasheet at the same time.

FREE Quick Reference

Click to Download

Free to distribute with our compliments; we hope you will consider our paid training.