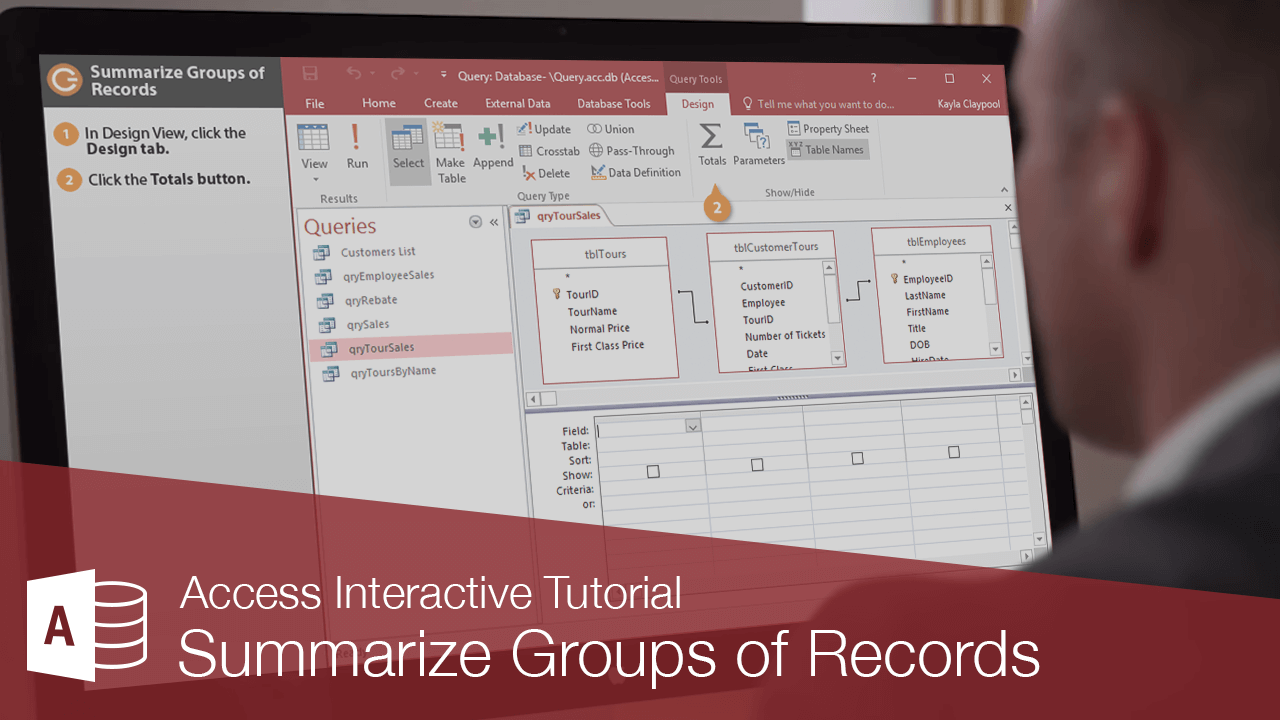 When you work with queries, you will often be more interested in the bottom line than in individual records. A query can calculate information about a group of records in one or more tables. For example, you could create a query that finds the total amount of tea your company sold to China in 2017 or how much all that tea cost. The Total row lets you group and summarize information in a query.
The Total row normally is tucked away from view in the query design window—you can make the Total appear by clicking the Totals button in the Show/Hide group on the Design tab under Query Tools on the ribbon. Once the Total row is displayed, you can tell Access how you want to summarize the fields.
In this lesson, you will learn how to summarize information with a query.
In Design View, click the Design tab.
Click the Totals button.

The Total row appears in the query design grid.

Move the field that you want to group data by onto the design grid. Make sure Group By appears in that field's Total row.
Move the field that you want to summarize and perform calculations on onto the design grid.

The field(s) you want to group by must appear first in the design grid and have Group By in their Total row.

Click the field's Total row.
Click the Total list arrow and select a calculation.

(Optional) Specify any limiting criteria.
Save and run the query.

Access displays the results of the query.