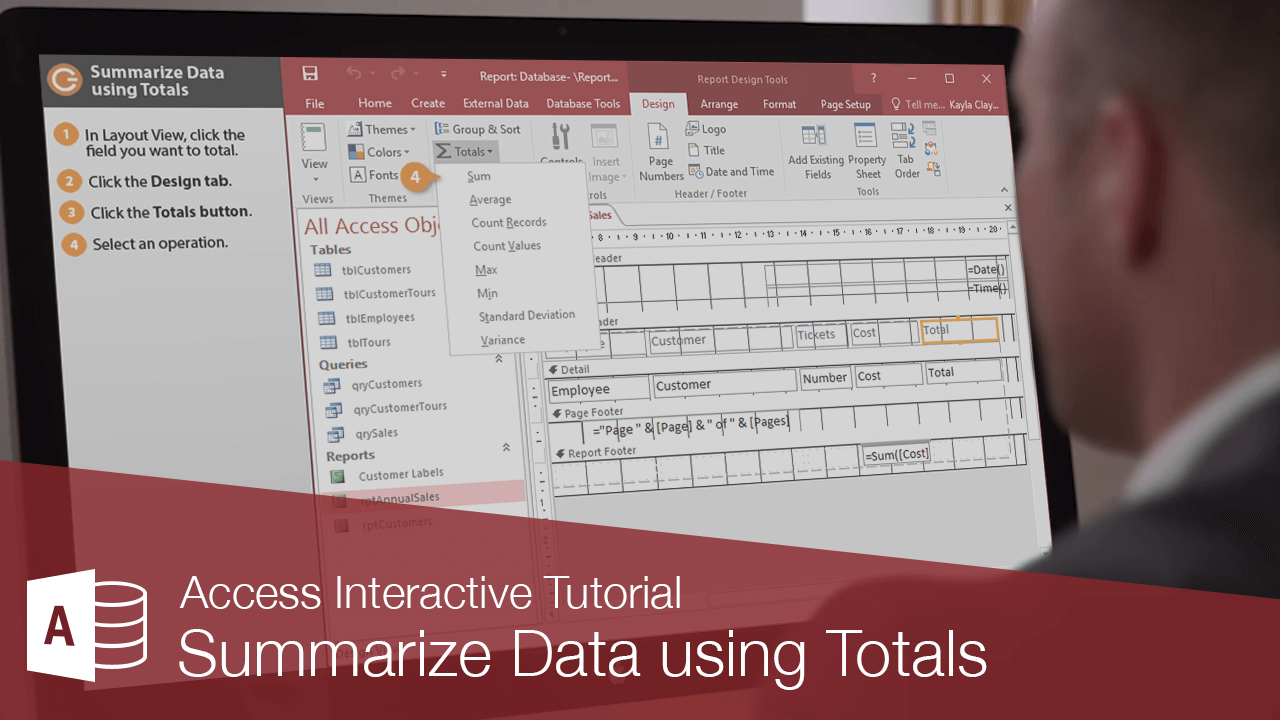 A calculated control displays totals and other arithmetic computations on a form or report. In this lesson, you'll learn how to add and use the Total feature to summarize information on a report by calculating fields to your specifications. With the Total feature you could, for example, total the number of phone calls each of your company's telemarketers made, and the number of phone calls made by the collective telemarketers at your company.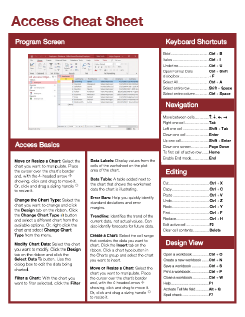 FREE Quick Reference
Click to Download
Free to distribute with our compliments; we hope you will consider our paid training.