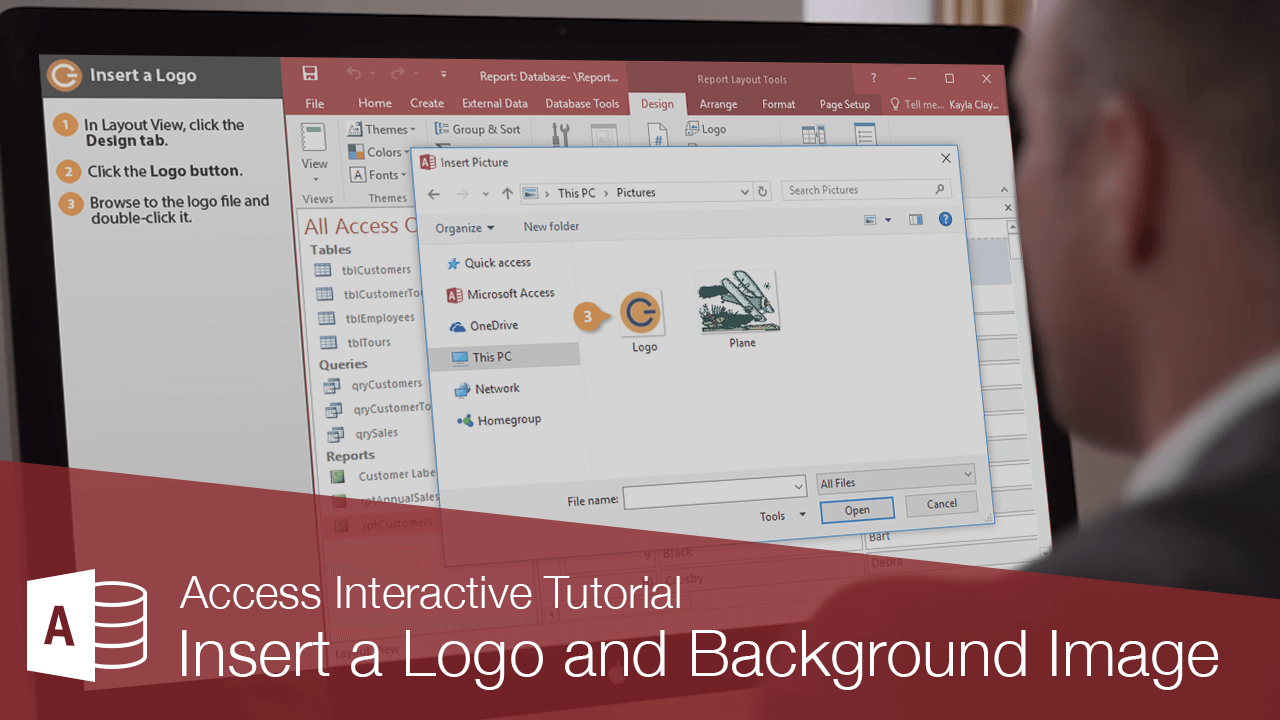 Adding your company's logo to a report gives it a professional touch. You can easily insert the logo or background picture into a number of reports using the steps below.
Click the Logo button.

The Insert Picture dialog box appears.

Browse to locate the logo file and double-click it.

The logo appears on the report.

Once you've added the logo, you can move it or resize it like any other field or control.

Click the Change Background button.

The Background Image menu displays a gallery of the images that you can use as your background image.

Select an image from the Image Gallery or click Browse.

The background image is added to the report.

FREE Quick Reference

Click to Download

Free to distribute with our compliments; we hope you will consider our paid training.