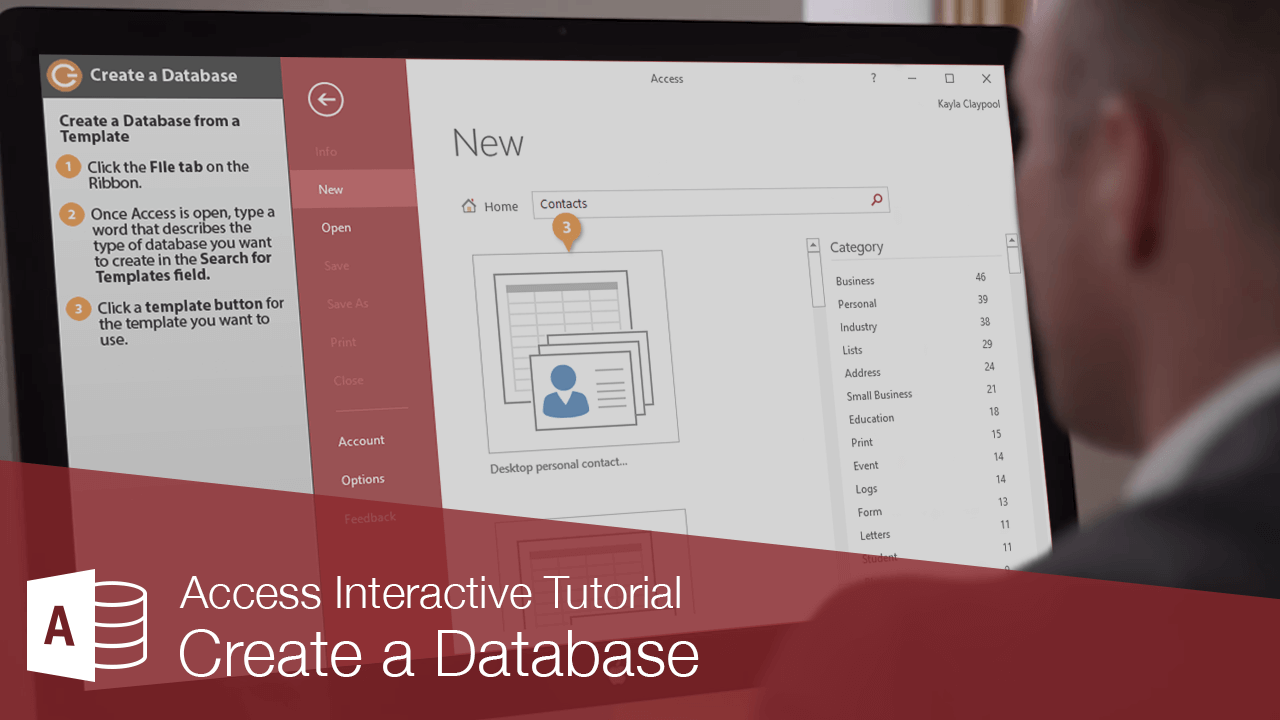 When you start Access, you are provided with three main options for creating or opening a database. You can create a new blank database from scratch, create a database from one of Access's templates, or create a database based on an existing database.
In this lesson, we'll look at how to create a new database from a template, as well as from scratch.
The easiest way to create a database is by using one of the built-in database templates. Templates save you time and effort, providing you with ready-to-use tables, forms, queries, and reports.
The database appears in the window.
Now let's look at how to create a database without a template. The advantage of creating a blank database is that you have the most flexibility and control over your database design. The disadvantage is that you must create every table, form, report, and query yourself.

Access creates a new, blank database and creates a new, blank table where you can start storing data.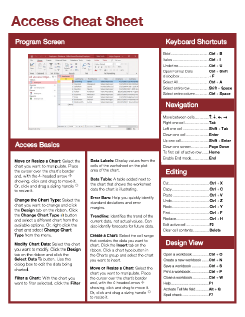 FREE Quick Reference
Click to Download
Free to distribute with our compliments; we hope you will consider our paid training.