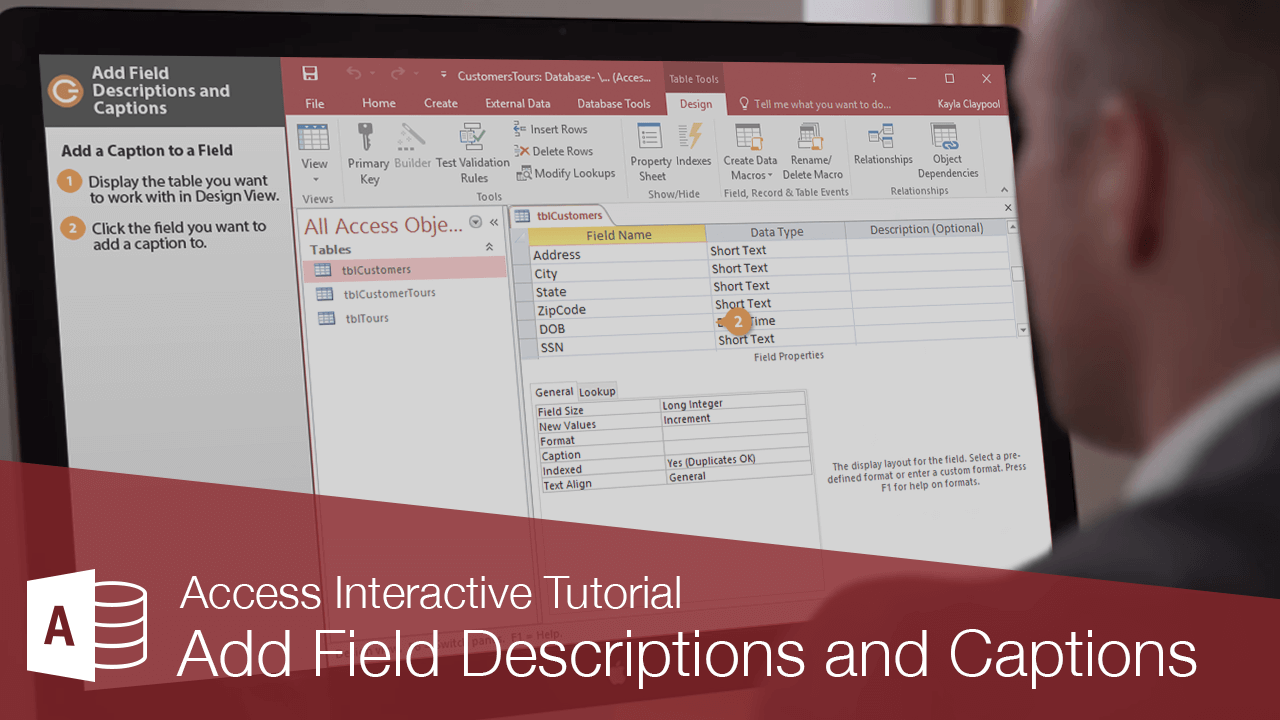 Descriptions provide extra instructions to users about a field, while captions allow you to create "nicknames" for fields, making their names more meaningful to users.
Descriptions make your database fields easier to fill out and use by providing users with onscreen instructions and help. Whenever a user selects a field, anything you type in that field's Description box will appear in the status bar.
When you return to Datasheet View, and click anywhere in that field, you will see the Description appear in the status bar.
Captions are useful when you want to provide more detailed headings for your field names. For example, instead of displaying the rather ambiguous DOB field name, you could add a more meaningful "Date of Birth" caption to the DOB field to make the field name easier to read and understand. The original DOB field name is not affected in any way.
Display the table you want to work with in Design View.

Click the field you want to add a caption to.
Click the Caption box and type the caption.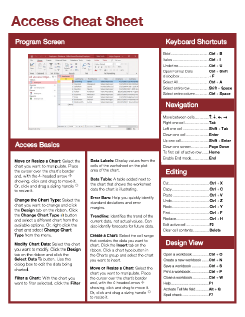 FREE Quick Reference
Click to Download
Free to distribute with our compliments; we hope you will consider our paid training.