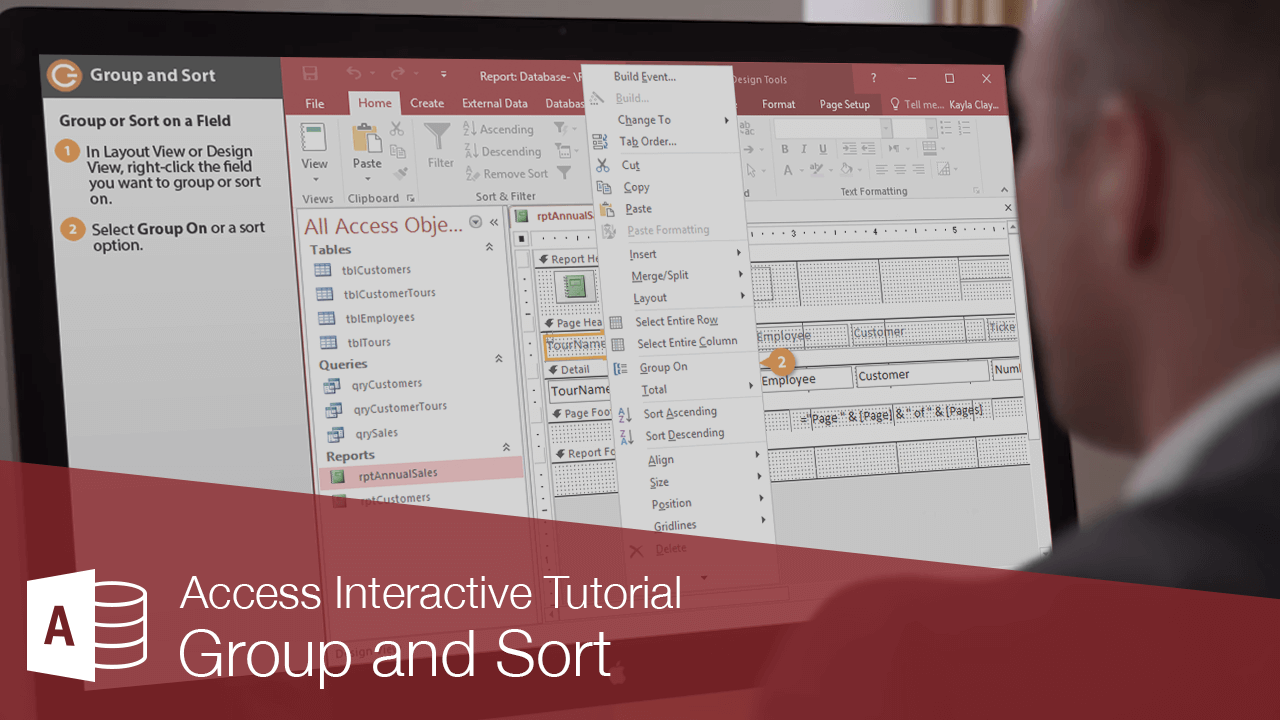 Organizing records into logical groups often makes them easier to read and understand. For example, you could group a sales report by the date field to quickly see how many sales occurred in a particular month.
Select Group On or a sort option.

A grouping level is added to the report and a group header is created, which is displayed in design view:

You can also group and sort your report data using the Group, Sort, and Total pane. Using the pane allows you to add multiple levels of grouping and sorts.

Click the Group & Sort button.

Access displays the Group, Sort and Total pane at the bottom of the screen. Here you'll see any fields that are currently being used for sorting or grouping your report.

Click the Add a group or Add a sort button.

You can set up to 10 grouping and sorting levels in a report.

Now you need to choose the field that you want to use to group your records.

Select a field for grouping records.

If you want to see even more options, click More Options on the desired level.

The records are now sorted within the groups.

FREE Quick Reference

Click to Download

Free to distribute with our compliments; we hope you will consider our paid training.