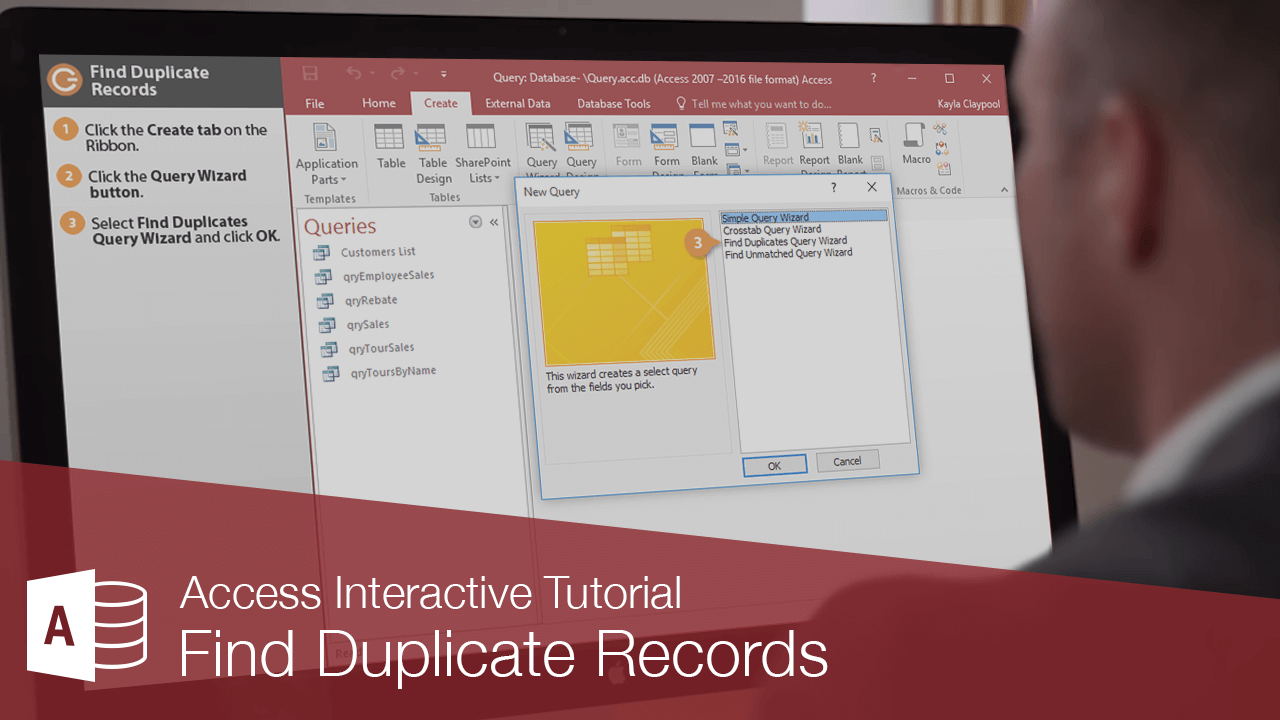 The Find Duplicates Query Wizard helps you find records that have the same value in one or more fields. So, when would you need to use a Find Duplicates query? Here are a couple of scenarios:
To search for duplicate values in an Orders table to find out which customers have placed more than one order.
To search for duplicate values in several fields to locate any data-entry errors. For example, if you and another user accidentally entered the same customers into a table, you could search for duplicate values in the LastName and FirstName fields to find and delete the duplicated records.
Access saves the query and displays its results.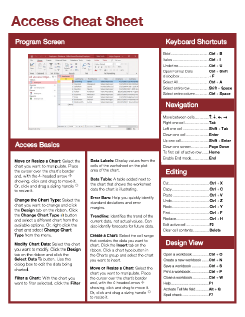 FREE Quick Reference
Click to Download
Free to distribute with our compliments; we hope you will consider our paid training.